This guide explains an alternate way to connect the Uniview Cube (C1L-2WN-G) to wifi.
This can be beneficial when the EZView app fails to connect the Cube to wifi.
Requirements:
Uniview Cube Camera
Ethernet cable (Cat5e/6/etc)
Windows PC
EZTools 2.0 software installed (click here to download)
1. Power the Cube by plugging in the included power cable into the camera and the other end into an outlet or power strip.
2. Plug the ethernet cable into the Cube and the other end into a router or a switch that's connected to the router.
3. Open the EZTools 2.0 software, locate the device model C1L-2WN-G on the list, then access the web interface and log in (admin/123456).
(Click on any of the pictures below to view them in more detail)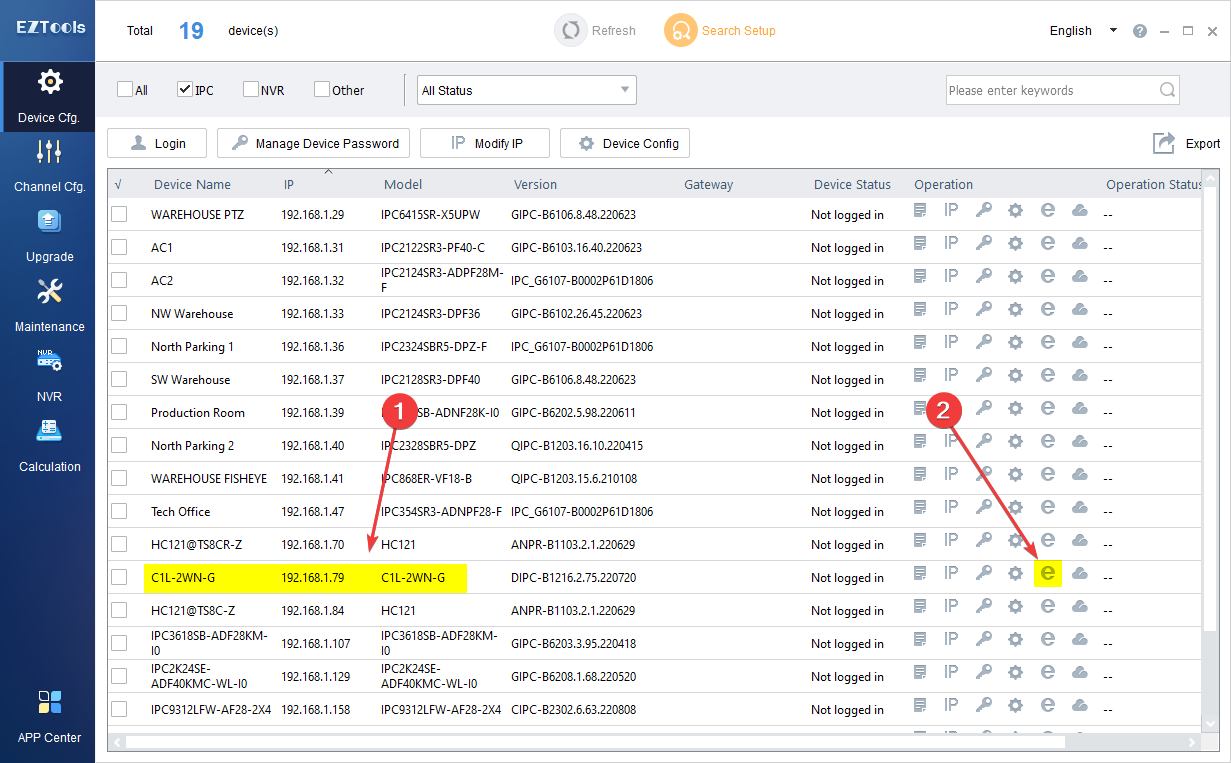 4. Go to Setup then select Network on the left menu and then click the Wi-Fi tab on the right. Next, select "Wi-Fi" from the "Wi-Fi Mode" drop down.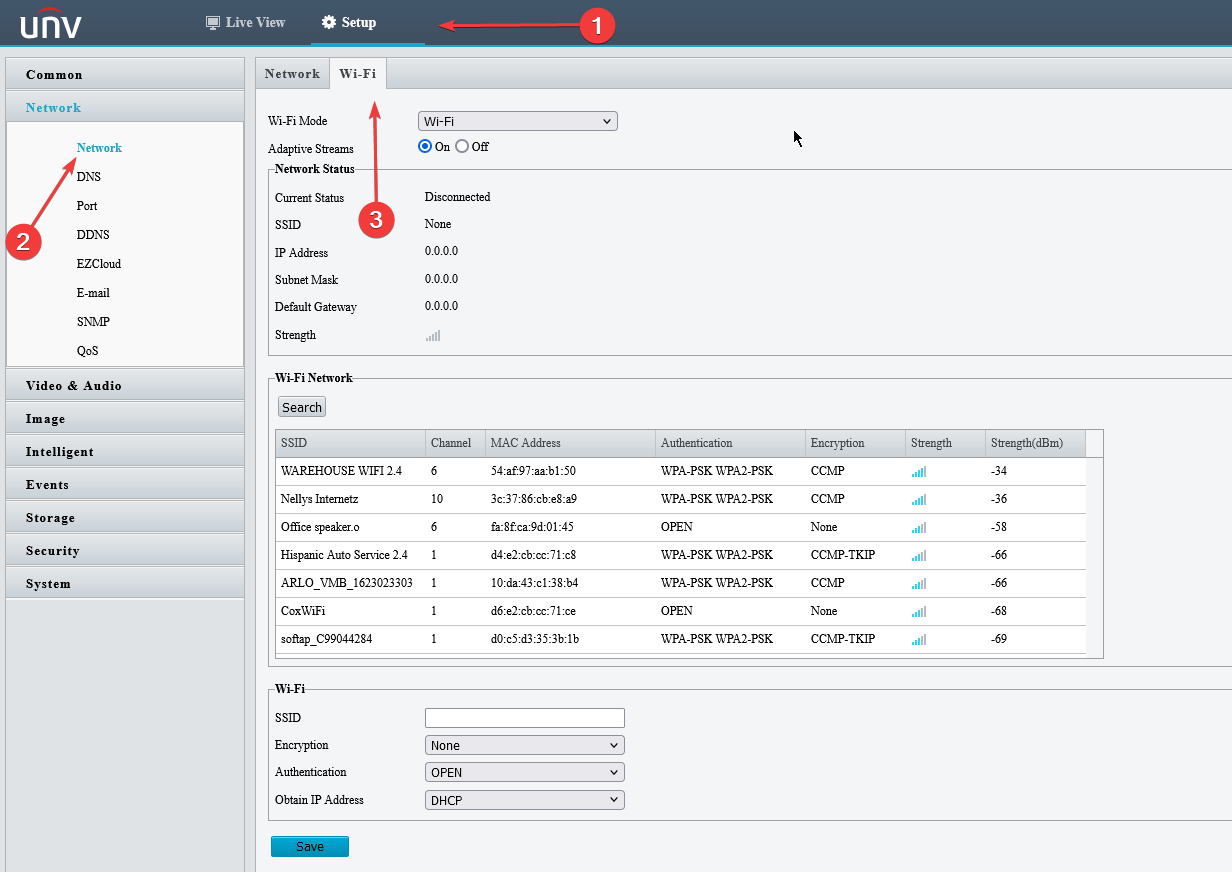 5. Click the Search button to display a list of available Wifi networks in your area. Select a wifi connection from the list by clicking on it (The SSID and Authentication fields will automatically populate). Next, type in the wifi password in the Encryption field below the list. Lastly, click the Save button.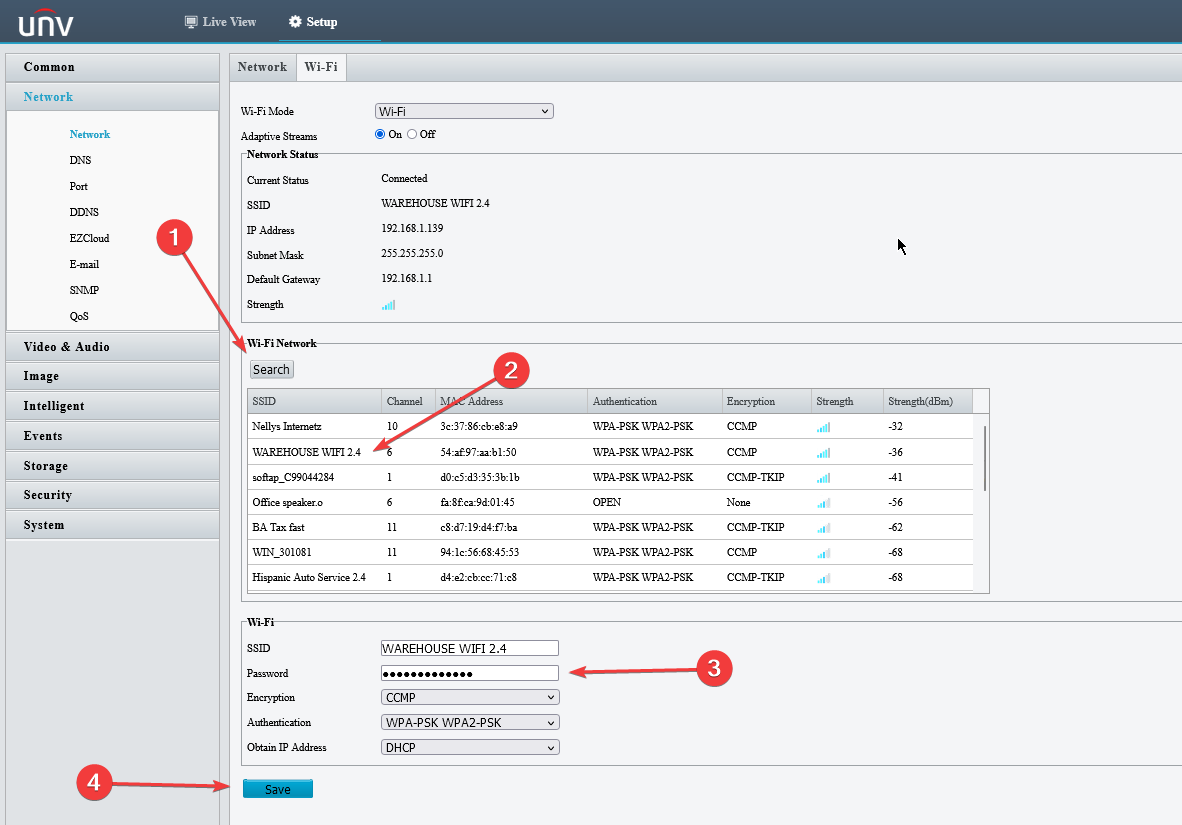 6. The cube should now be connected to the selected wifi. If everything went well "Connected" will be displayed next to the Connection Status at the top of the page.

7. You can now disconnect the ethernet cable from the router and from the Cube. After moving the Cube to it's final location it should automatically reconnect to wifi as long as there is good signal at that location.