This guide will explain the few steps needed to create a group of devices in EZstation for easy management. This can be beneficial if you want to group different cameras in different folders.
Note: EZStation should already be installed and and running.
1. Click Device Management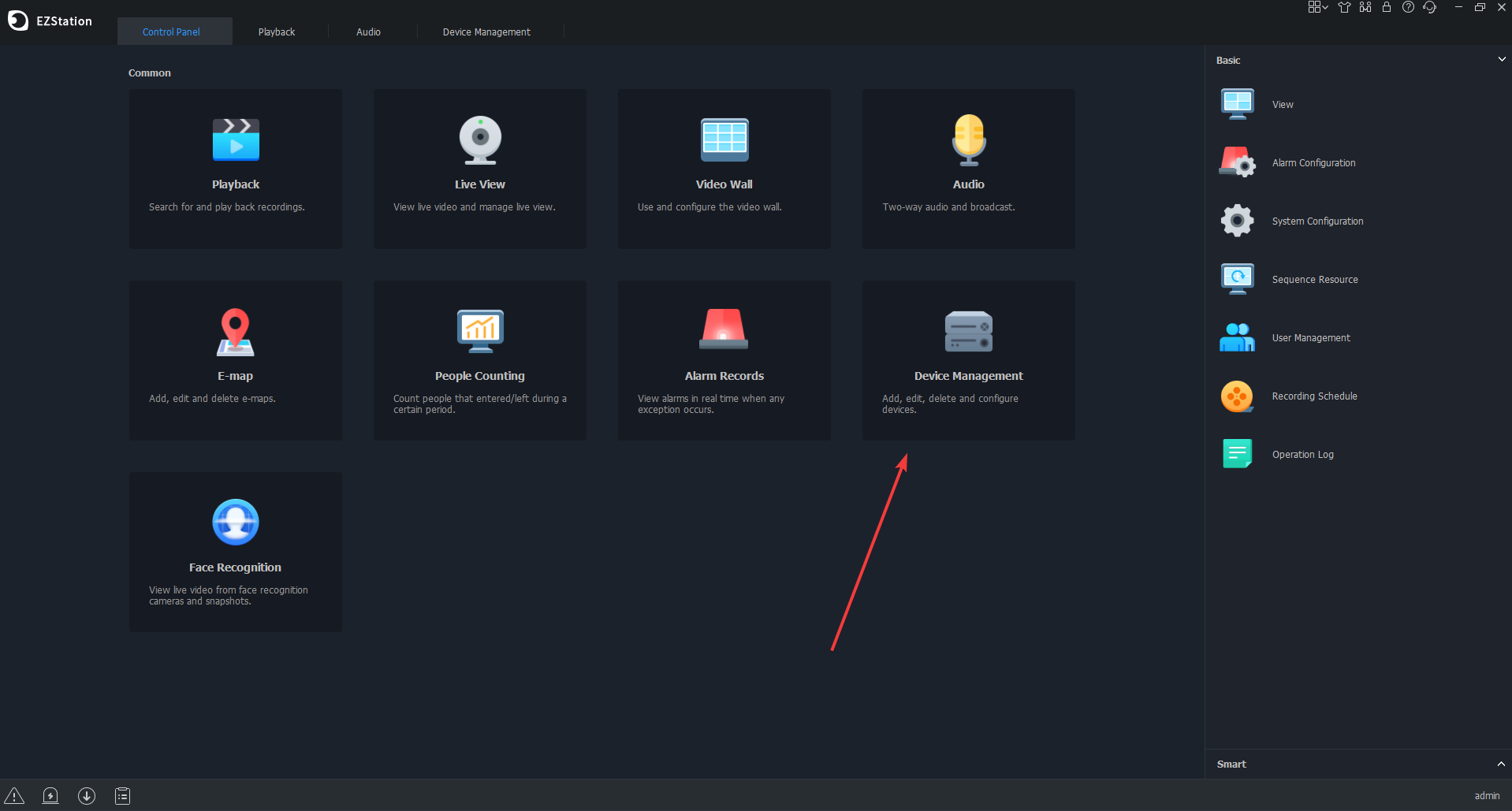 2. Click the Group button

3. Click the plus button, type in a name in the Group info window, then click Add.

4. Click Import Camera, select the cameras you want to add to the group by checking the box next to the model number. Lastly, click the Import Selected button to add them to the Group folder on the right.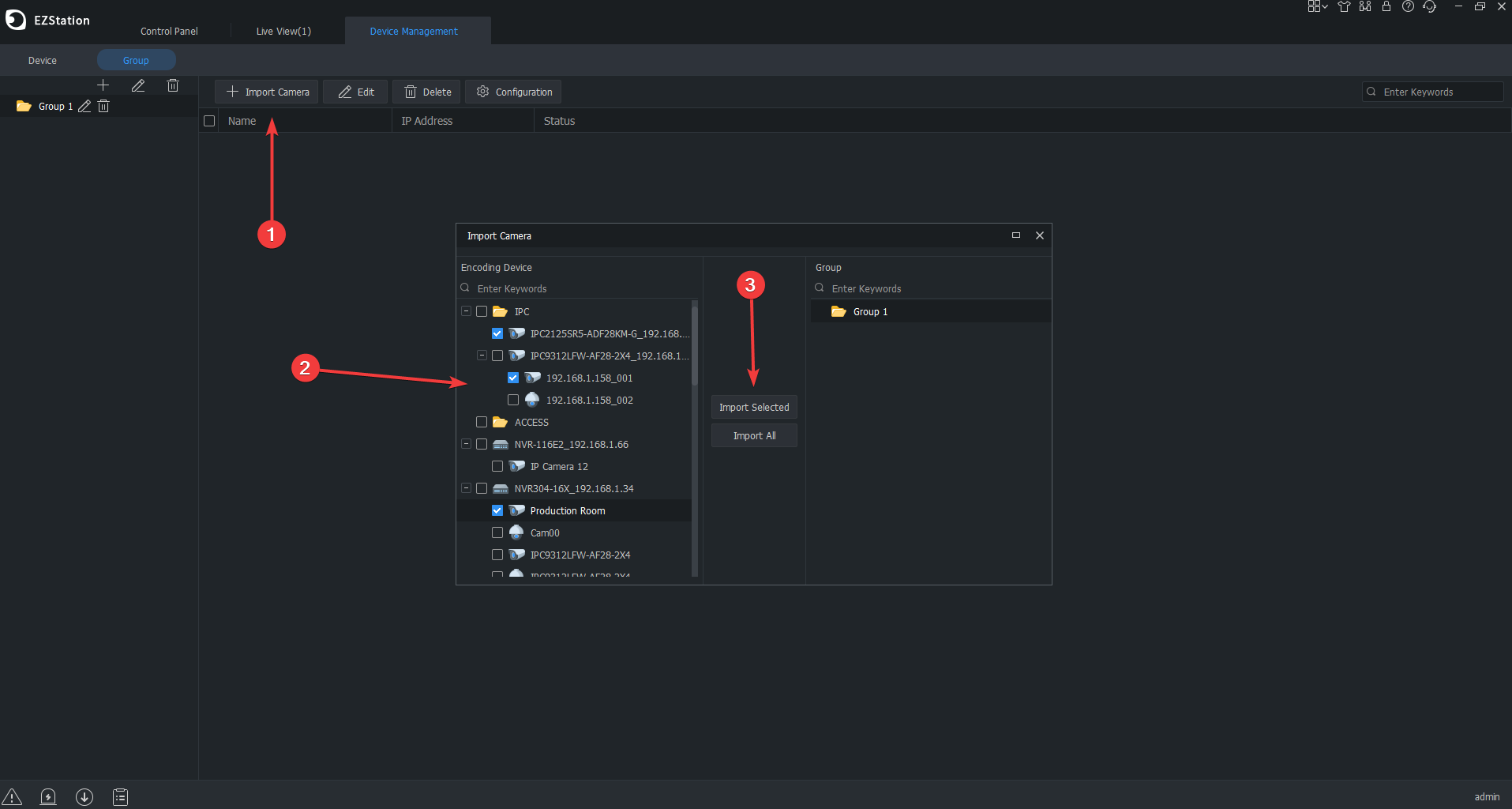 5. Repeat the steps again for any additional groups that need to be created.