This guide will show you the few simple steps to add a Uniview product (NVR/IP Camera) to the EZStation software for Local Viewing only. This can prove beneficial in cases where:
1. There is no internet access.
2. Viewing the device remotely isn't needed.
3. Signing into a cloud account on EZStation on the same network as the device is slow to load the video.
Note:
-EZStation should already be installed and running.
-Click on any of the images below to enlarge them in a new tab.
1. Click Device Management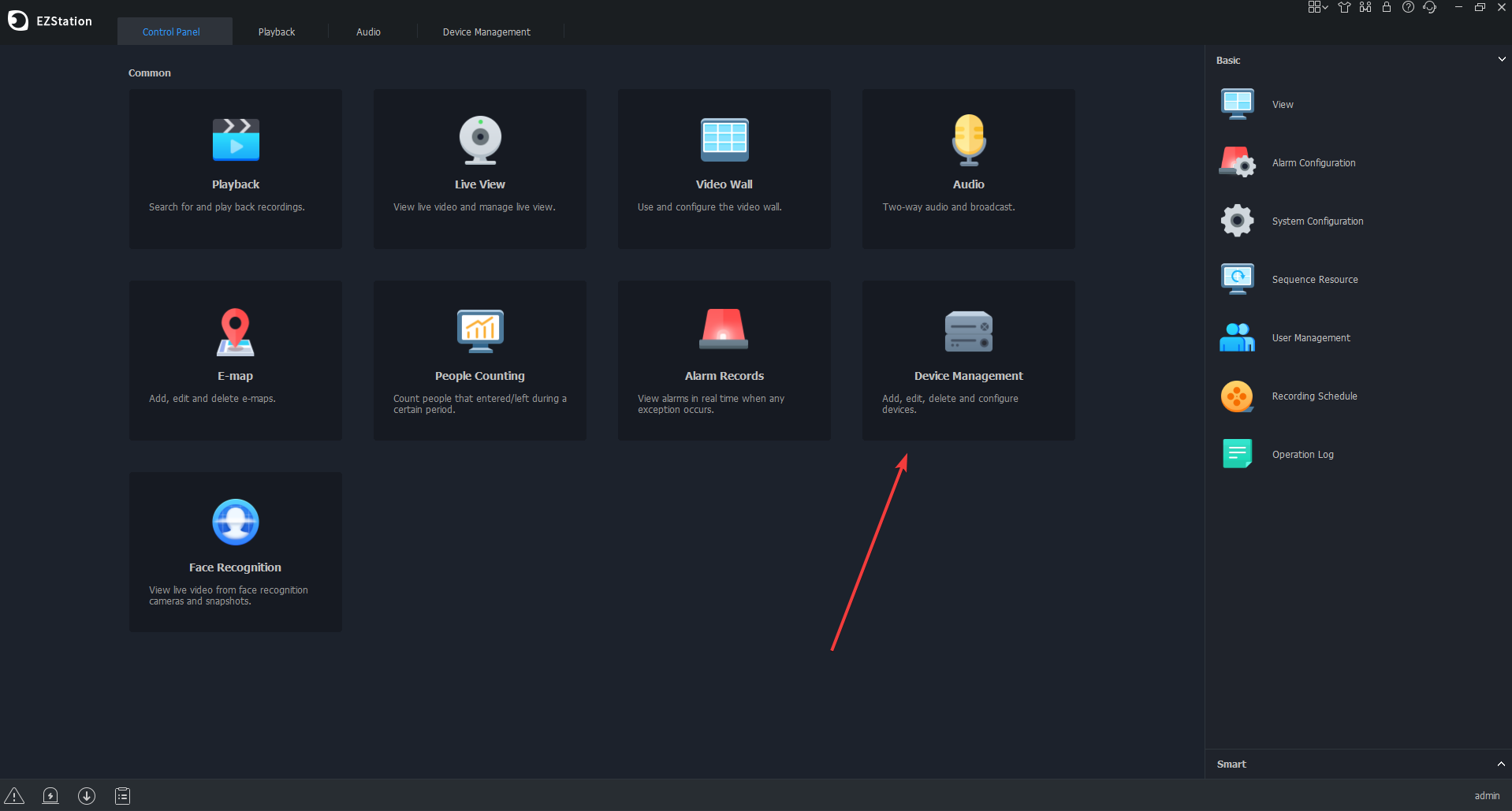 2. On the Device Management page the top section on the right labeled "Managed Device" will show devices that have been added to EZstation. The bottom section on the right labeled "Online Device" will show all devices that are detected on your local network.
1. Select the device from the list on the bottom.
2. Click the Add button.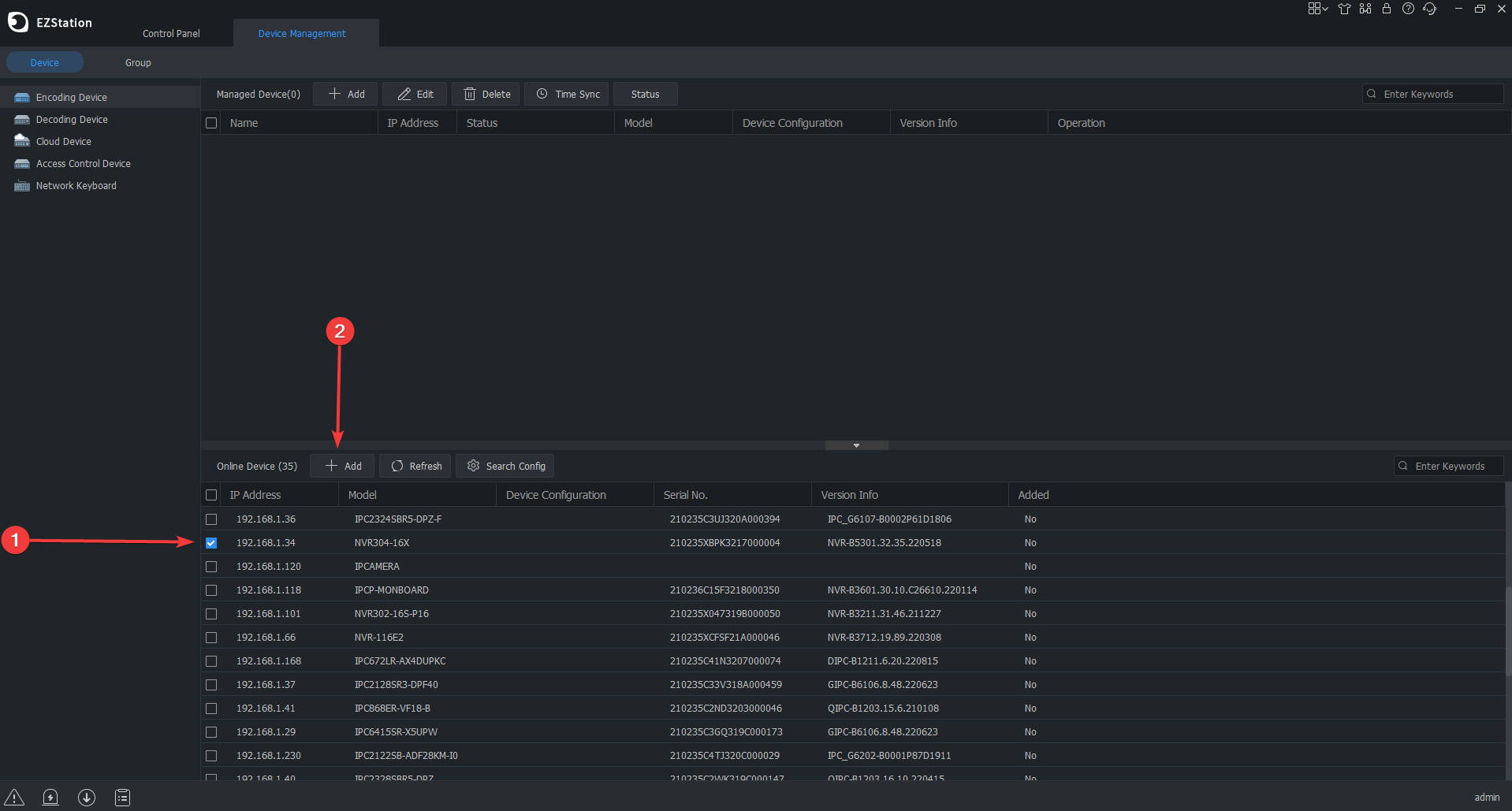 3. The device will now be added to the top Managed Device section. If the default password to the device was changed previously it's important to click the Edit button and input the password on the window that comes up, then click Okay.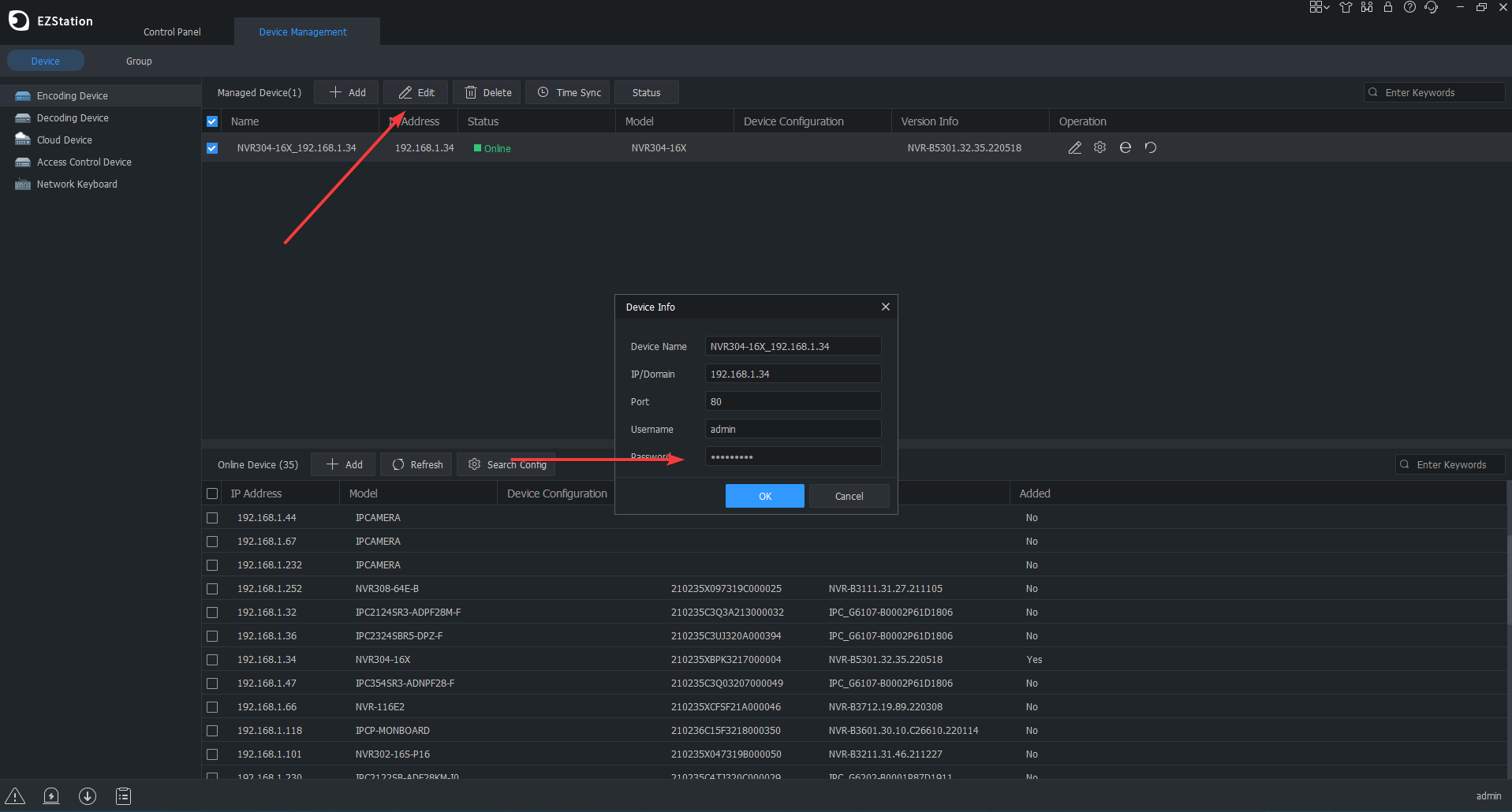 4. If everything went well the Status should now say Online.

5. Click the Live View tab at the top of EZstation. Lastly, double click on the device on the left column to start the live view.