Installer Cloud Account
Please contact us for Installer cloud account. Cloud accounts can only be created by distributors.
Mobile Application
IOS and Android App - SmartPlus
There can only be one master user for mobile app. Master user can share access from their app to secondary users.
Step 1: Log into the Akuvox cloud account.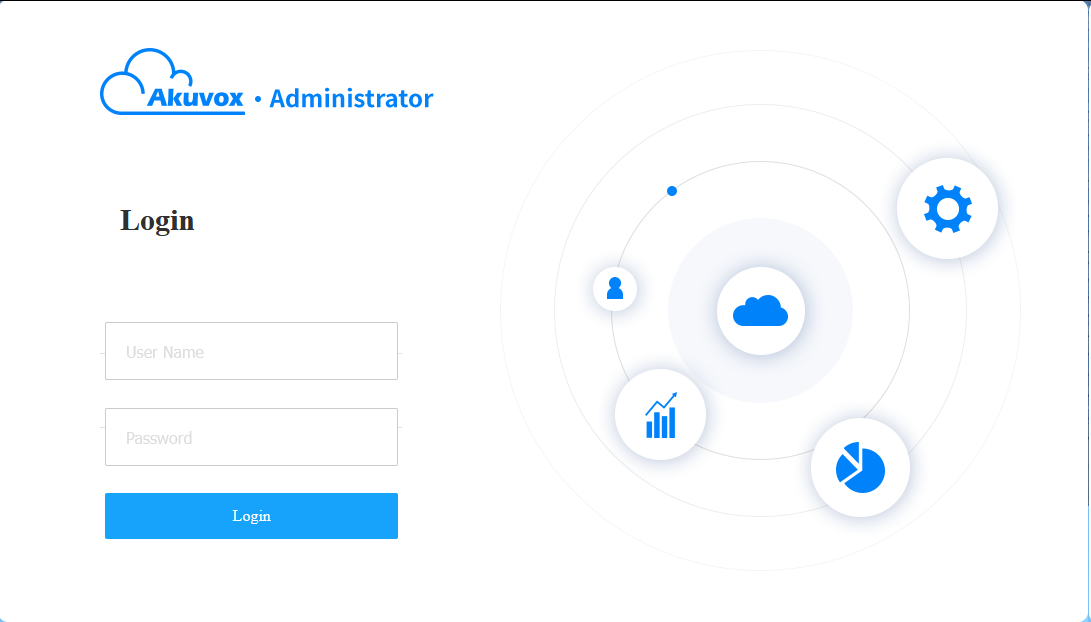 Step 2: Add devices to MAC library.
All devices must be added to MAC library otherwise you will Not be able to assign the device to a customers account.
MAC addresses can be found on the back of the device or on the box of the device.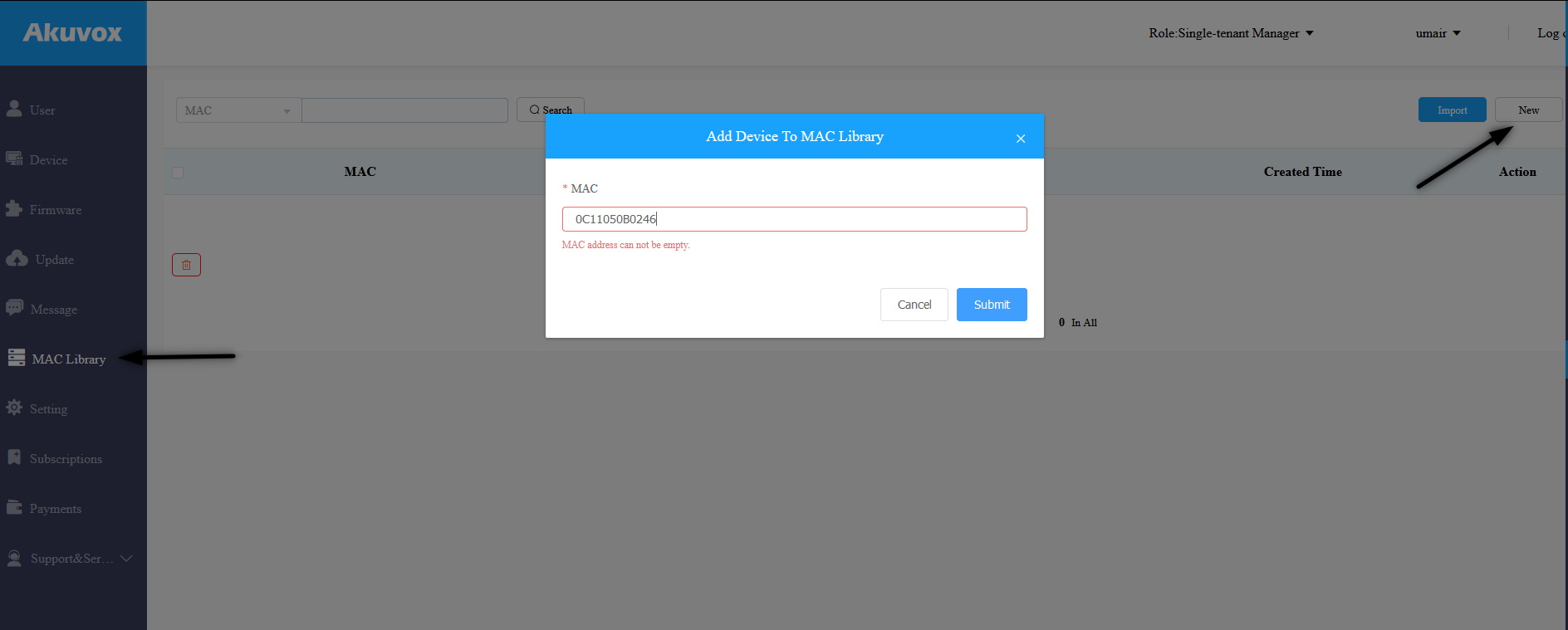 Step 3: Create new user. This is an account for end user (Customer)
After account has been created. Customer will receive server generated email with log in information so Customer can log in on the mobile application (SmartPlus)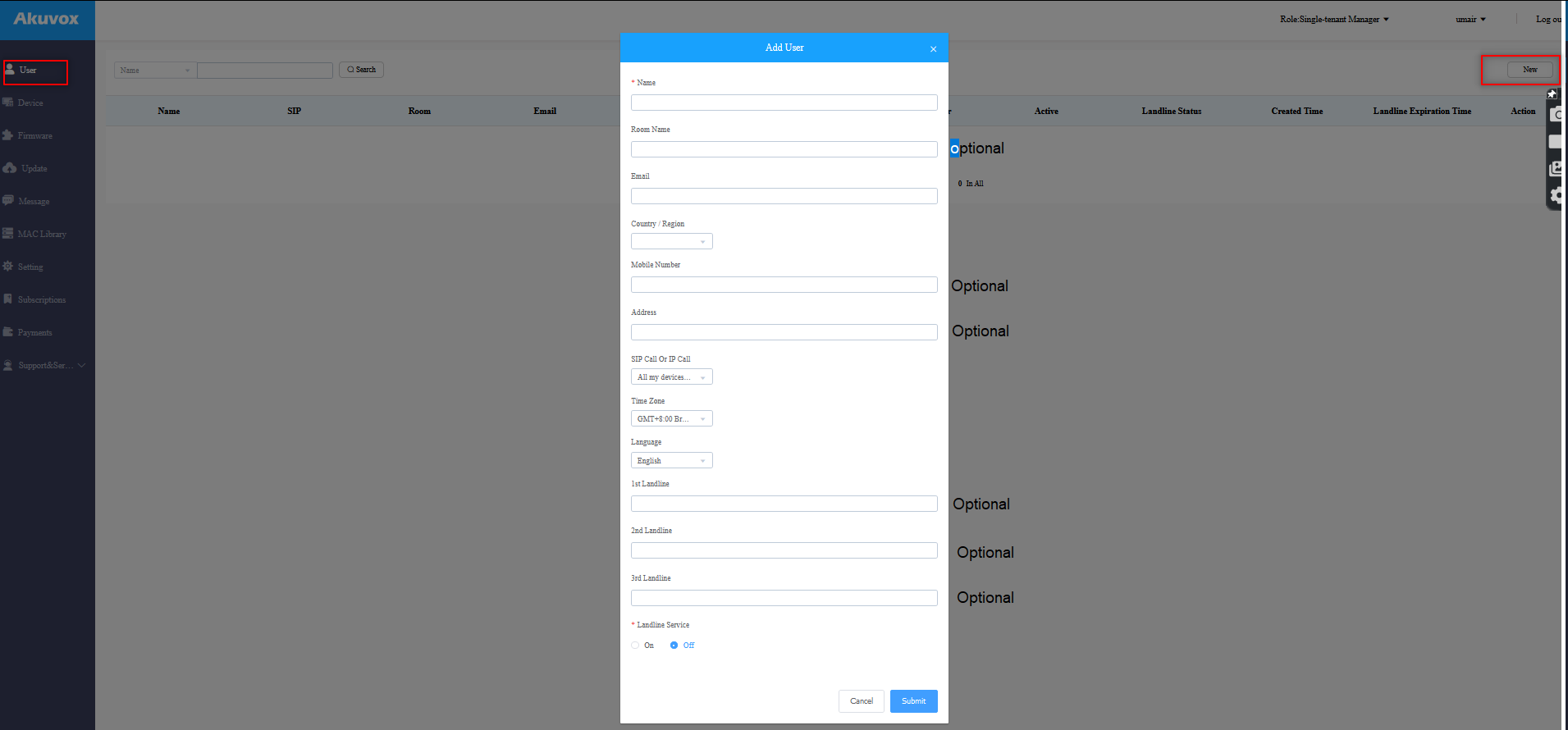 Step 4: Assign device/s to Customer's Account.
After customer account has been created. Click on Devices icon.

Device/s will be added using the MAC address.
Correct device type must be selected.