Some select UNV models have deterrent capabilities. From that, the cameras can output a preset audio clip as a response to an event trigger.
One great feature is that UNV allows you to upload custom sounds from the EZView App!
In this guide, we are referencing the "IPC9312LFW-AF28-2X4".
Step 1 - EZView App Configuration
From the Live View of the EZView app, click on the 3 Horizontal Lines icon in the top left corner.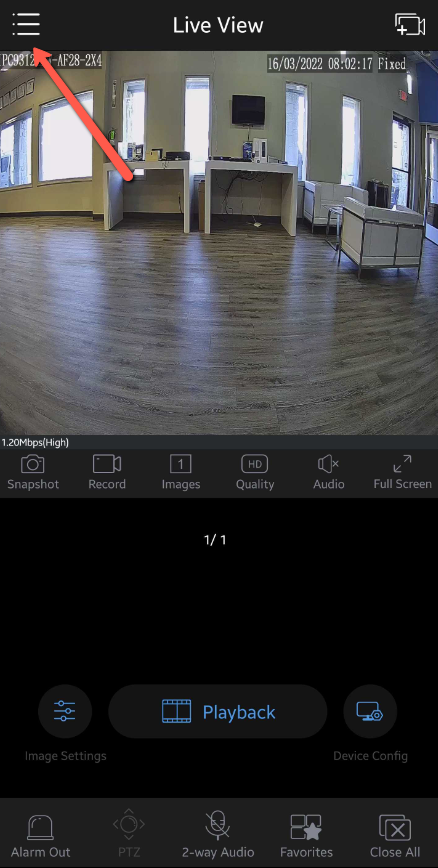 Select Device Config: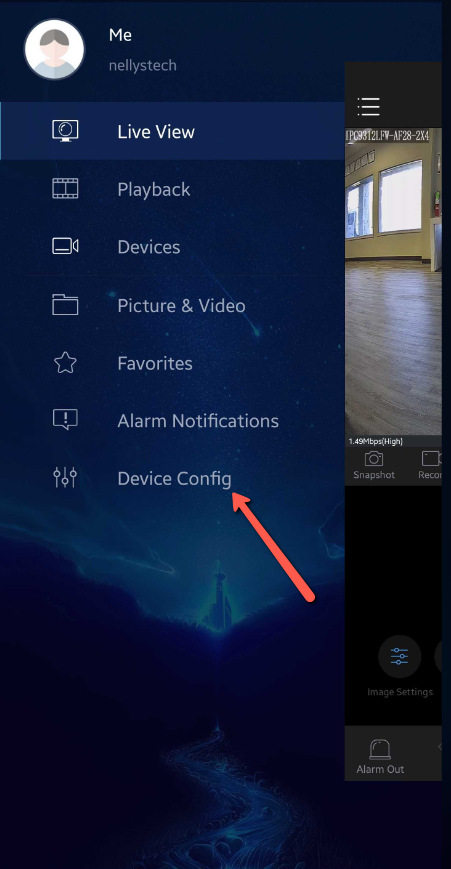 Choose the camera you want to upload the audio clip to: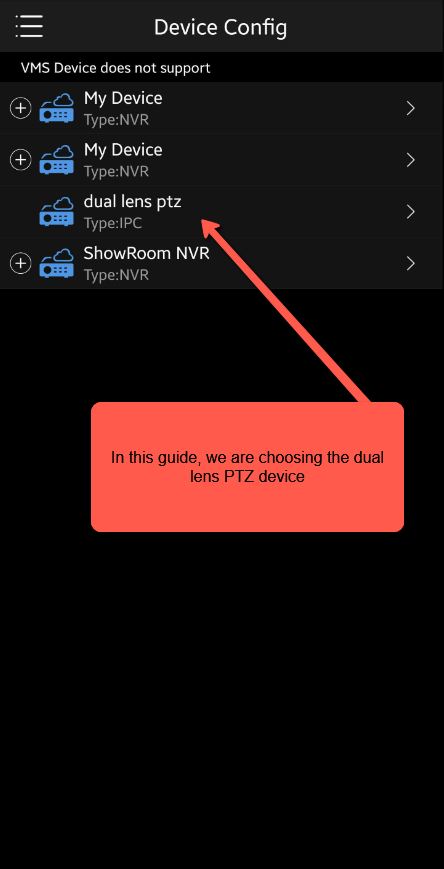 Select Customize Alarm Sound: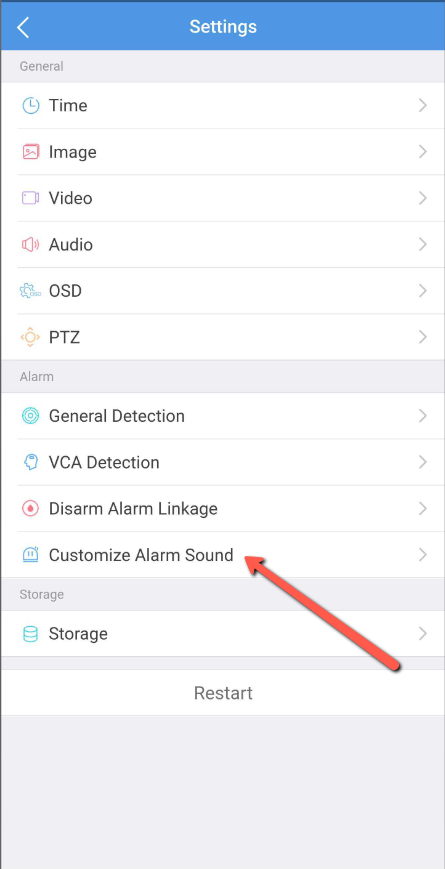 Add Alarm Sound: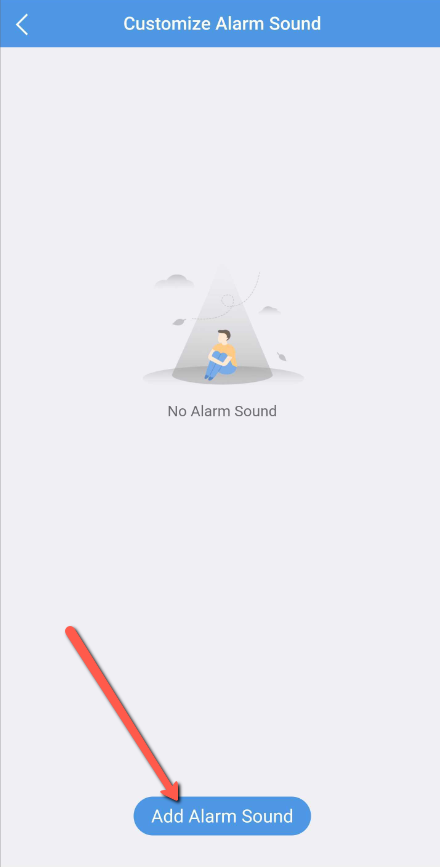 Now, in the Customize Alarm Sound section, you can do either Text To Speech and choose either a Male or Female voice over, or the other option is doing an actual voice recording with the mic on your phone. Just be sure to Name the sound and hit the Save icon in the top right corner when done!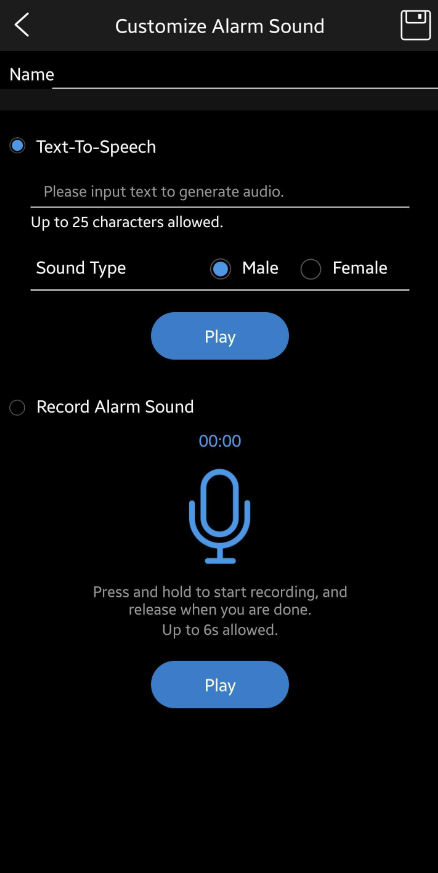 After the audio file has been saved, your sound will be listed: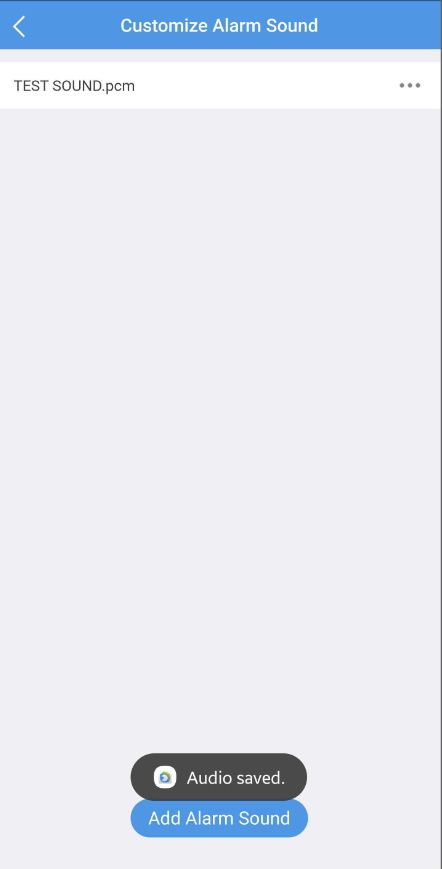 Step 2 - Selecting the Custom File in Camera Interface
Now that the audio file has been set and saved, we now need to log into the camera's interface to set it to an event linkage action.
Here is a screenshot verifying that the camera has the new audio file: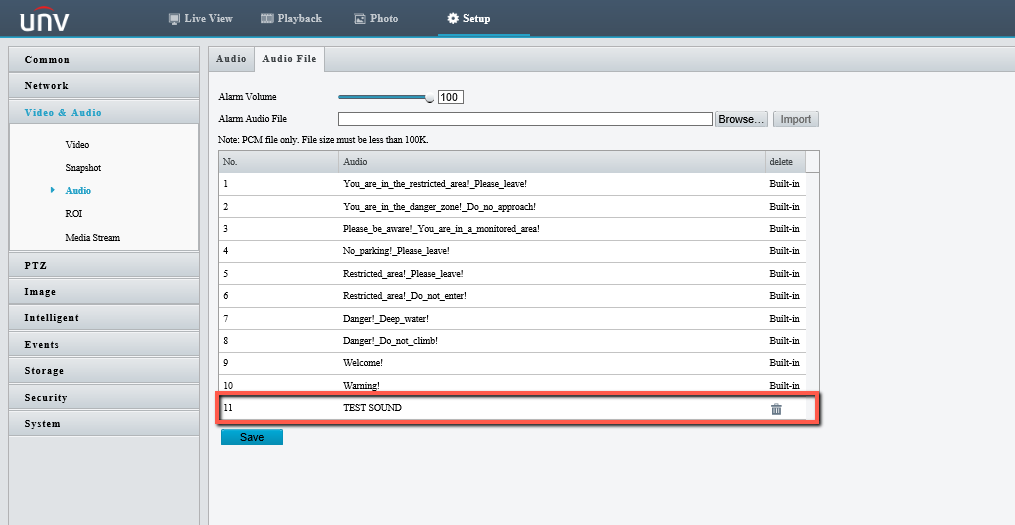 Screenshot for Trigger Action: