Occasionally, you may come across the need to unbind your Uniview NVR from its current cloud account. Either a new user is taking over an existing system or the cloud account is no longer accessible are some example use cases.
HDMI UI
From the Live View of the HDMI interface of the Uniview NVR, click on the Home Icon in the bottom left-hand corner to access the menu of the NVR.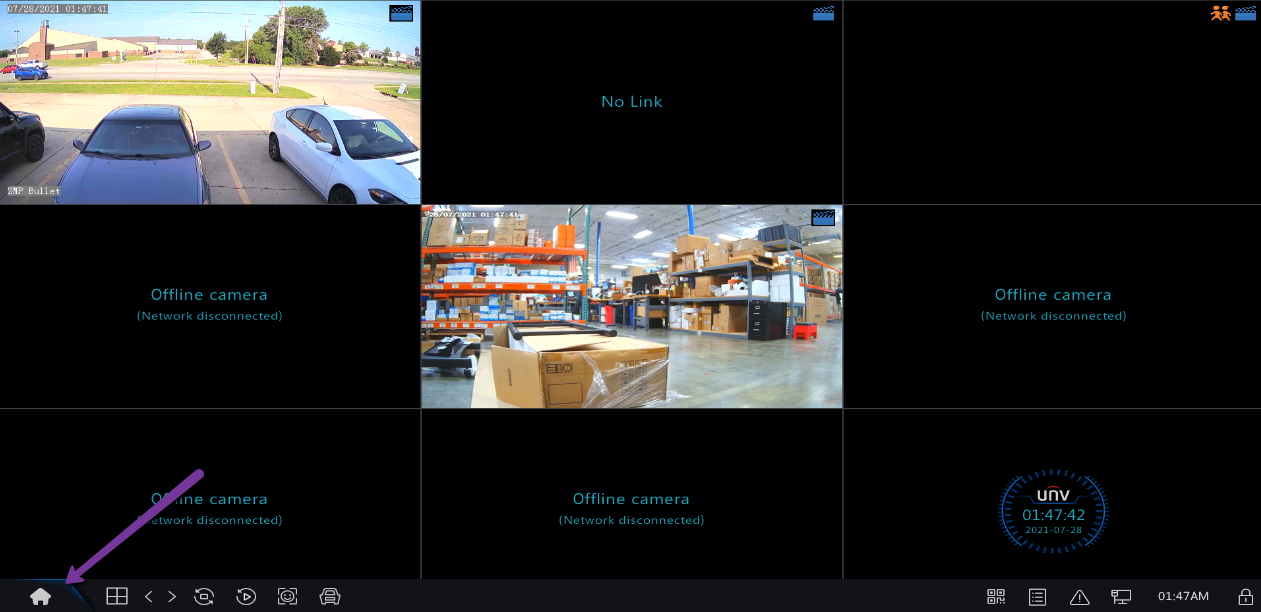 Once the Main Menu is opened up, go to Network -> Basic -> EZCloud.
From the EZCloud Menu, Click on the Delete icon to unbind from its current cloud account.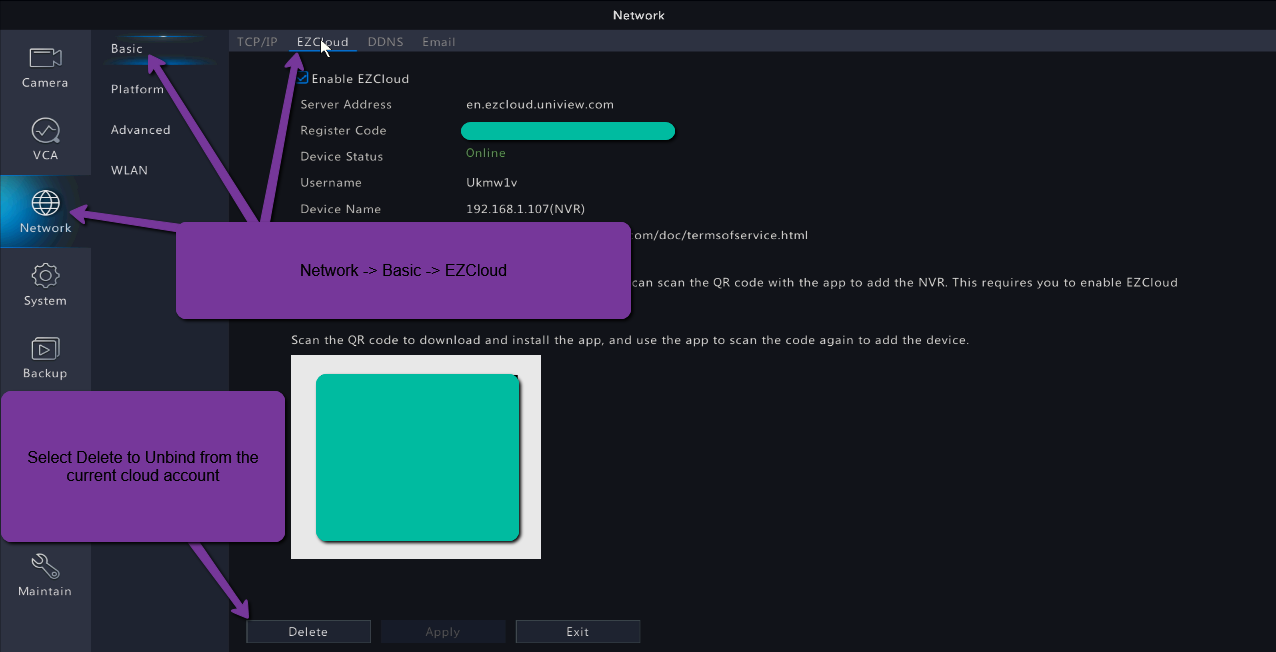 Web UI
From the Live View of the Web Interface of the Uniview NVR, go to Setup -> Network -> EZCloud -> Delete