PTZs are a great solution to supplement with a CCTV system as it gives the user the ability to Pan and Tilt the camera around as well as optically zooming in on areas of importance.
In this guide, we will be showing how to control the PTZ and its basic functions. This guide will be from the PTZs web interface from a windows-based PC.
Note
- These functions are available only for the PTZ cameras or a camera installed on a Pan/Tilt motor. Please see the actual model for details.
- Some of the lens control functions are applicable to cameras equipped with motorized lens.
- The PTZ control buttons may vary with camera model. For the PTZ control buttons that your camera supports, see the Web interface.
Live View Controls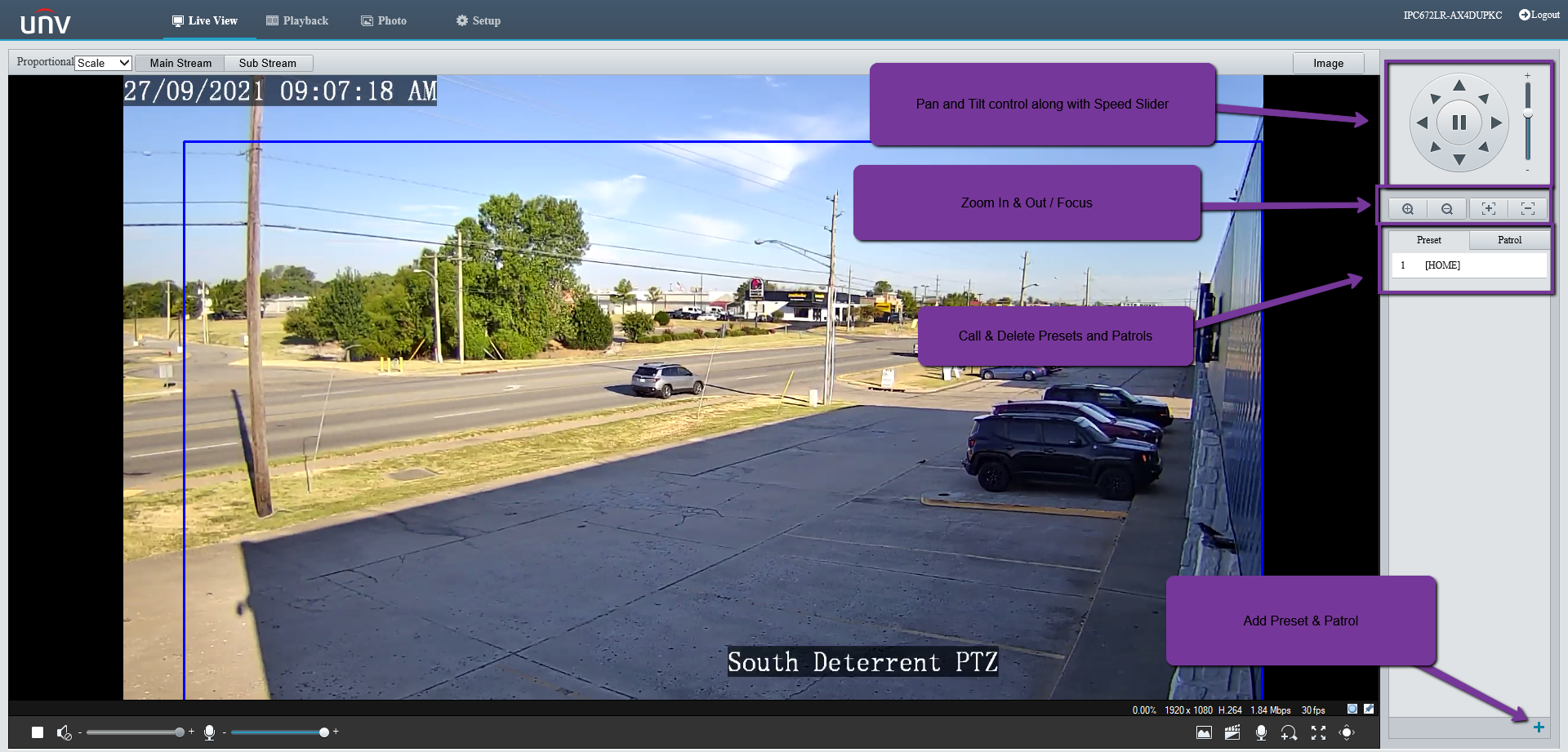 Basic Settings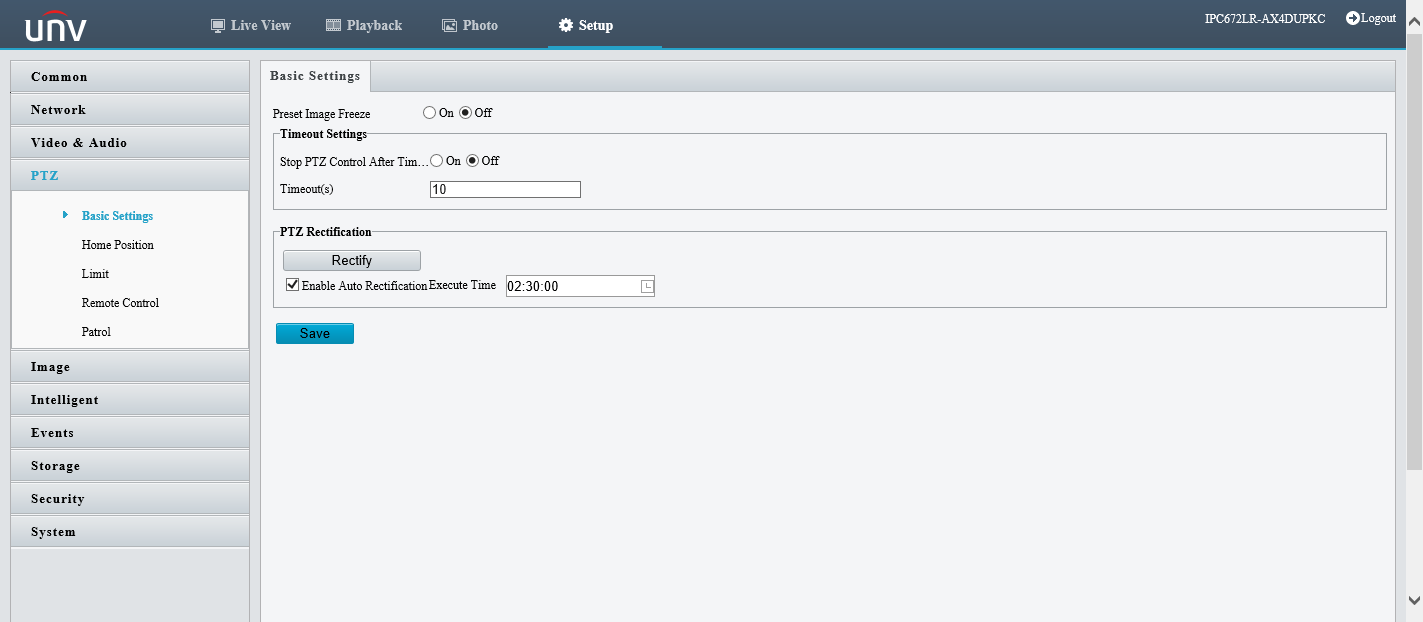 Preset Image Freeze

When enabled, this function captures a still image and holds it until the camera has moved to the next selected preset, eliminating jarring transitions.

Stop PTZ Control After Timeout

PTZ Manual Control will stop after timeout time.

Timeout(s)

Alloted amount of seconds before the PTZ timeouts

PTZ Rectification


PTZ will reinitialize its preset configuration. Only use this if you notice the PTZ drifting.
Home Position
PTZ camera will return to home position if no operation is made within a specified period.
Note: You need to add presets or a patrol route first. See Add a preset and Add a patrol route for
details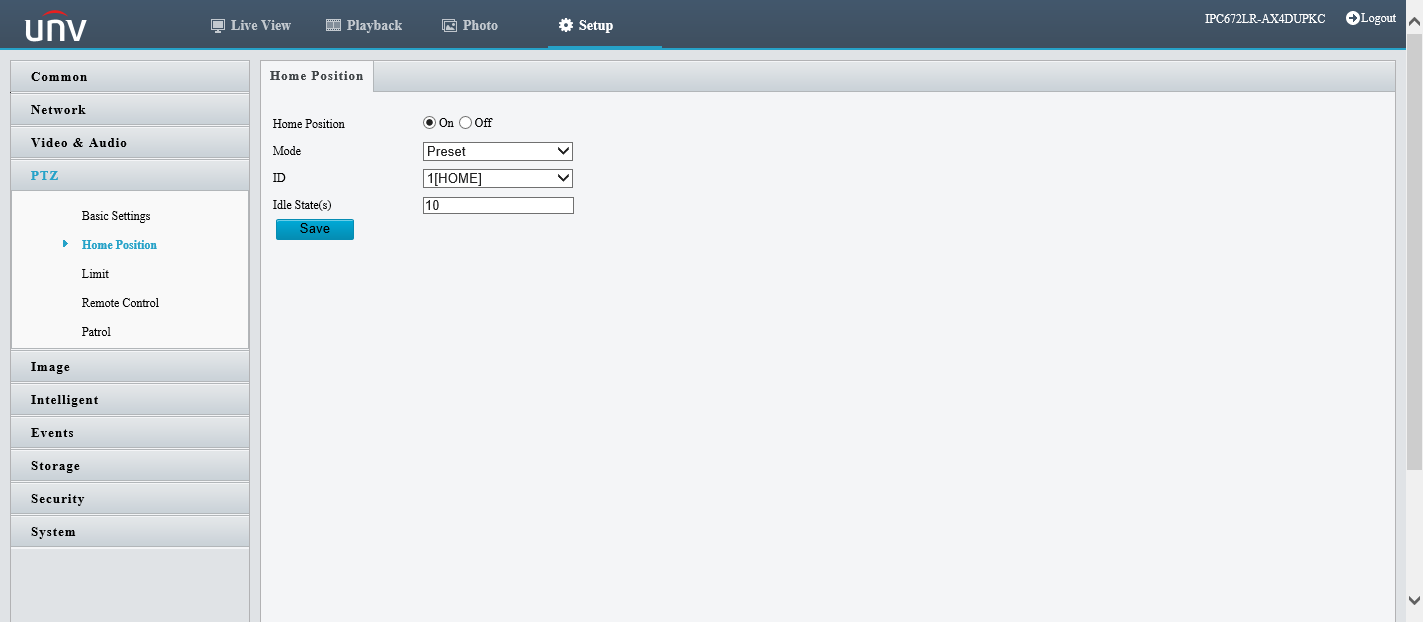 Mode
ID

Choose which preset or patrol for the Home Position

Idle State(s)

PTZ will resume Home Position Mode after allotted number of seconds.
Limit
Set rotation limits to prevent the PTZ camera from hitting obstacles such as a wall.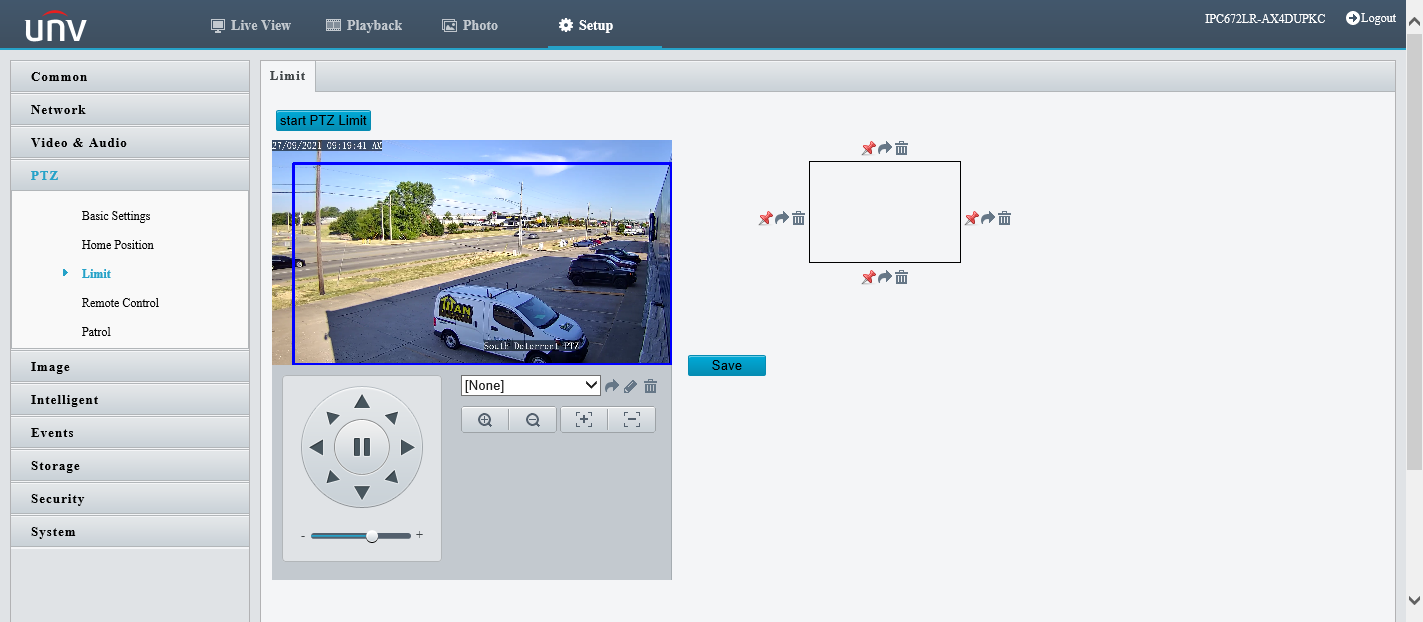 Remote Control
When the third-party platform is used and the PTZ protocol does not match that, you can set the
remote control function to control the PTZ.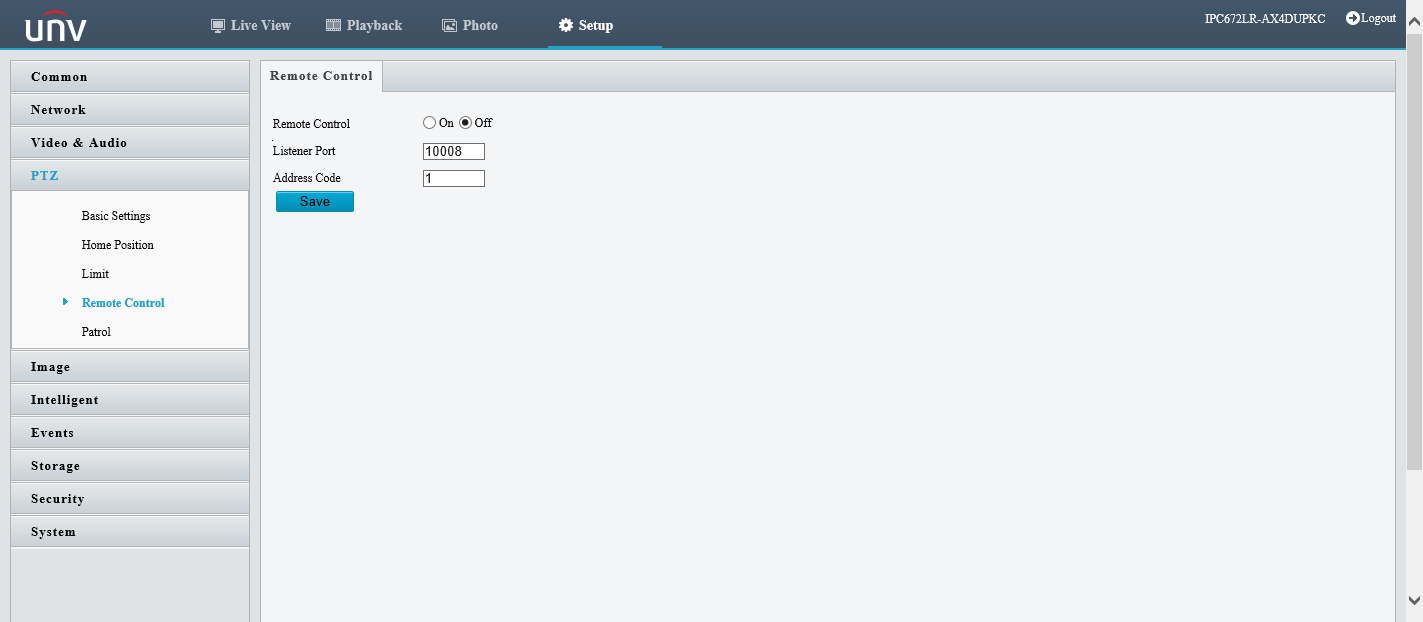 Listener Port

Camera's local port, which cannot be a port that is already in use. Change the
default setting only when necessary.

Address Code

The camera can read the address code contained in instructions. The camera
interprets the instruction only when the address code in the instruction is the
address code configured here.
Patrol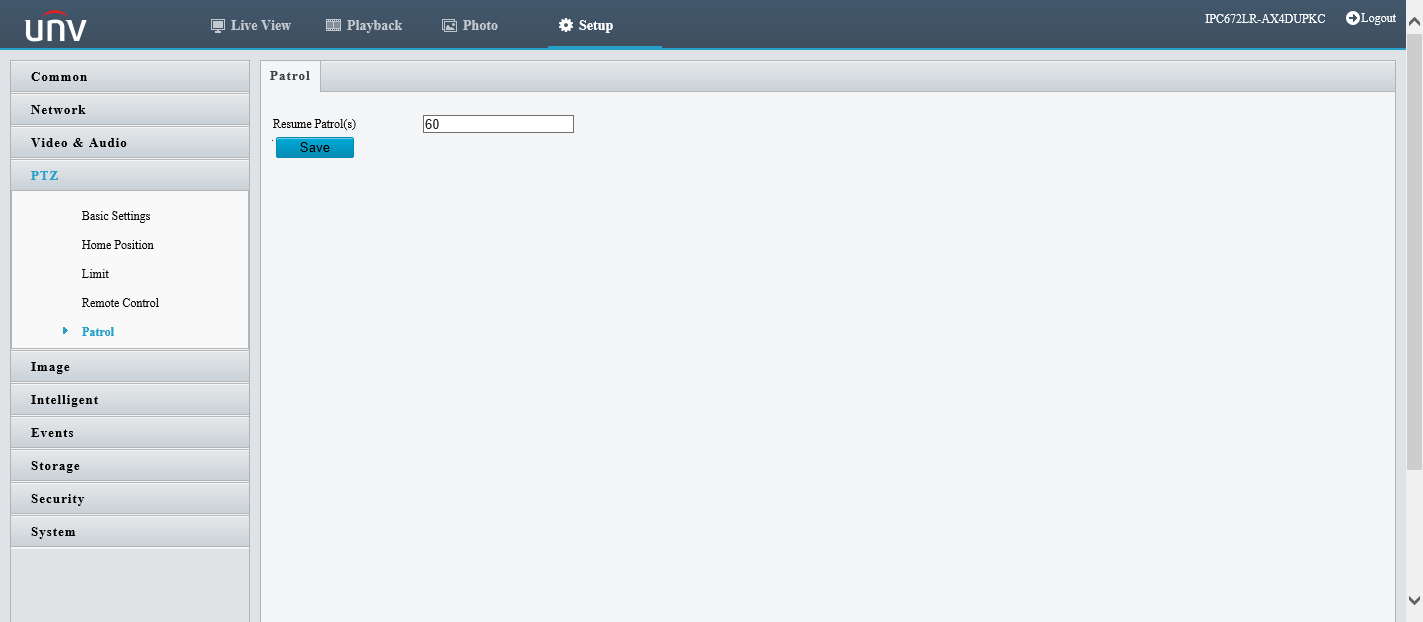 Resume Patrol

Set the time when patrol resumes.