If your NVR is accessible on the local area network using the web interface, you may update the
firmware using a file that has been downloaded and stored locally.
Within the Setup section of the web interface, go to the Maintenance section and select the Local Upgrade entry. On the screen that comes up, click on the Browse button next to the Upgrade text entry field and browse to the location on the local PC where the firmware file is stored and click on it. Once the file is properly entered, press the Upgrade button and the unit will perform the upgrade procedure including a reboot which will terminate your connection.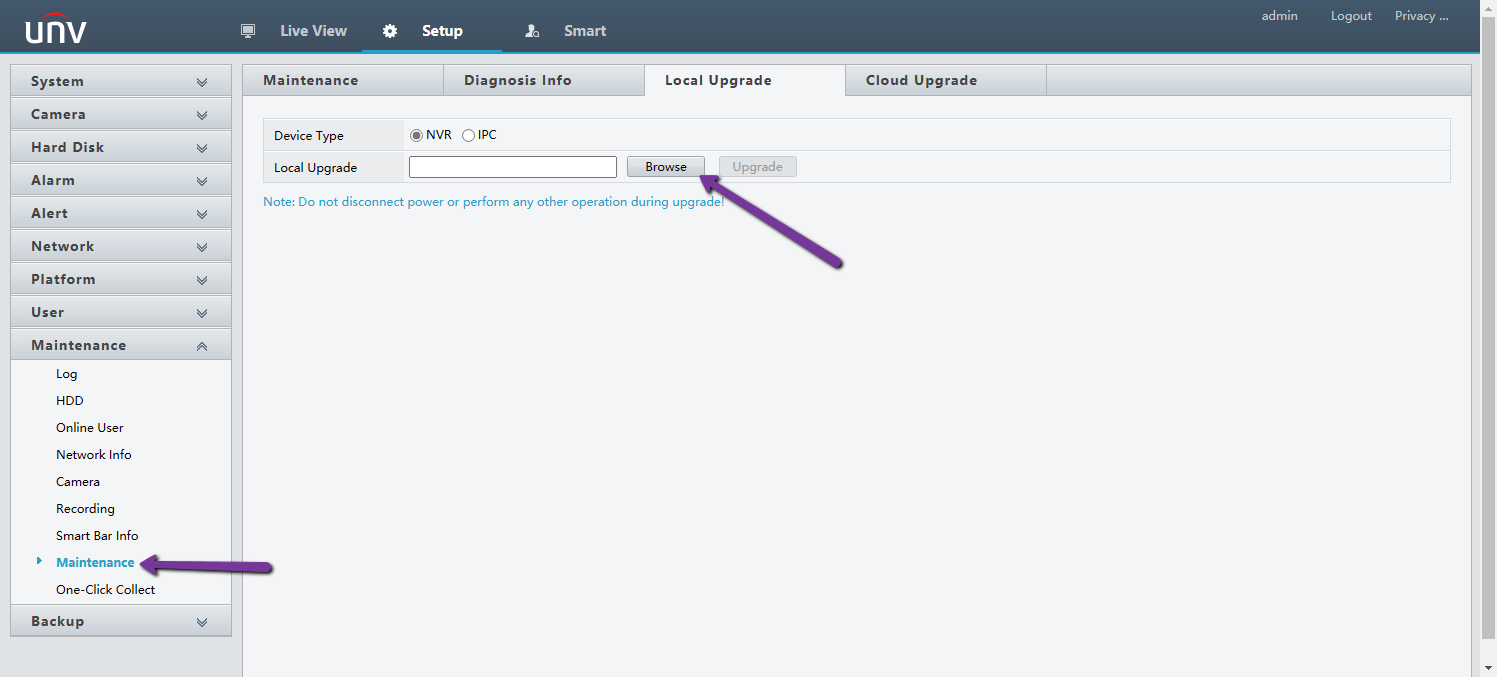 Please Note
If you download a firmware off the Nelly's website, you must export the Zip Folder out of the initial Zip Folder that is downloaded.