WDR Stands for Wide Dynamic Range. WDR is used when a camera is installed inside a building facing
towards and window or door and allows the camera to see inside and outside with no over exposure or
dark spots.
The WDR on Uniview's IPC354SR3-ADNPF28-F is 120DB allowing for sight in even the most dramatic of light differences.
Setting up a camera for WDR can be done from the recorder or from being logged directly into the
camera. On the camera the settings are located under "Setup > Image > Exposure", then turn the
"WDR" setting to "On"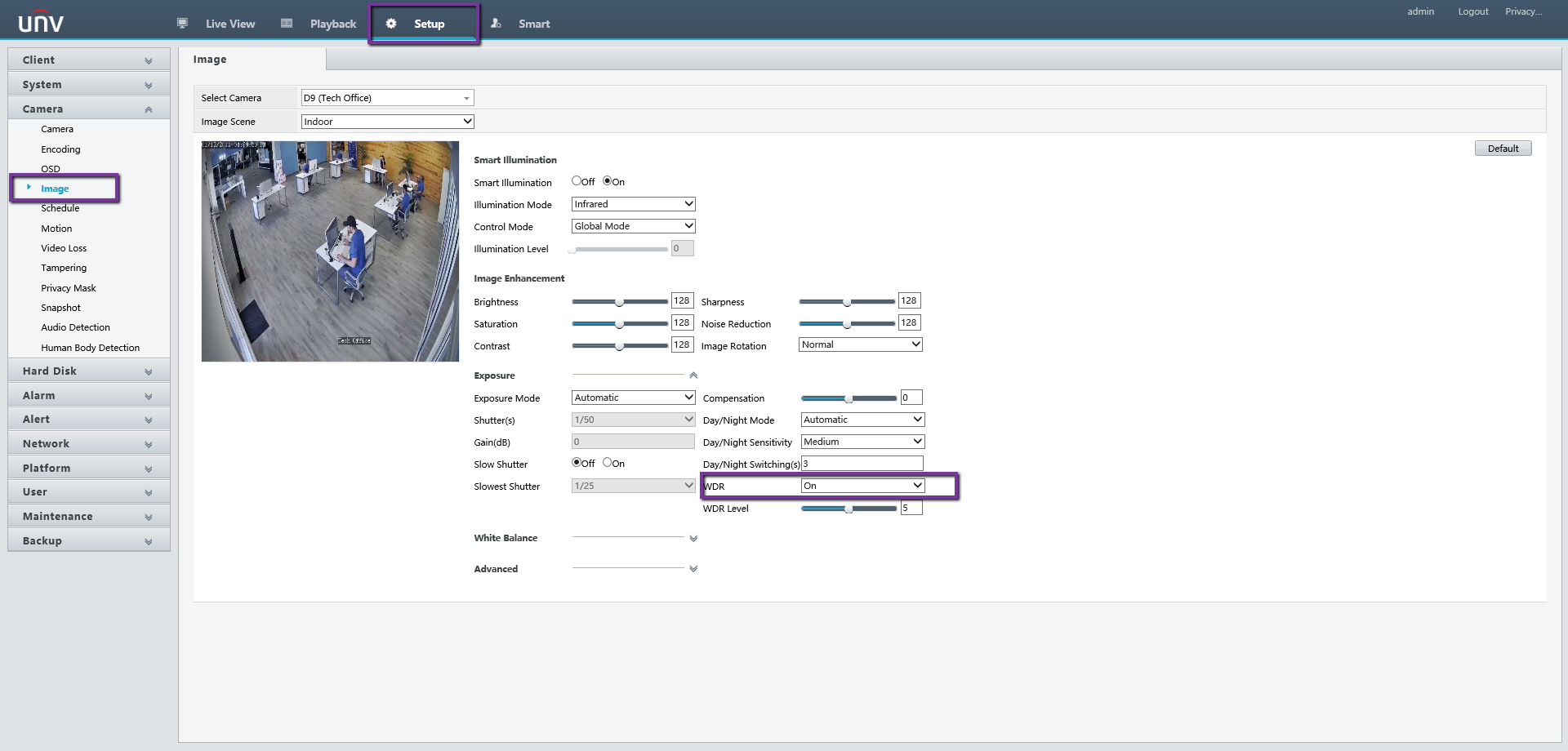 WDR Level/Sensitivity setting will be adjusted based on where the camera is installed and how much of
a light difference there is. This setting will have to be changed after the camera is installed to the customer's image quality satisfaction. The higher the more range in light difference.

WDR Mode can also be set to "Automatic" this option can be used for when the cameras image has a
lot more of the image outdoor then indoors. This will be the best way for the camera to automatically
adjust for the sun or cloudy weather each day.
WDR Off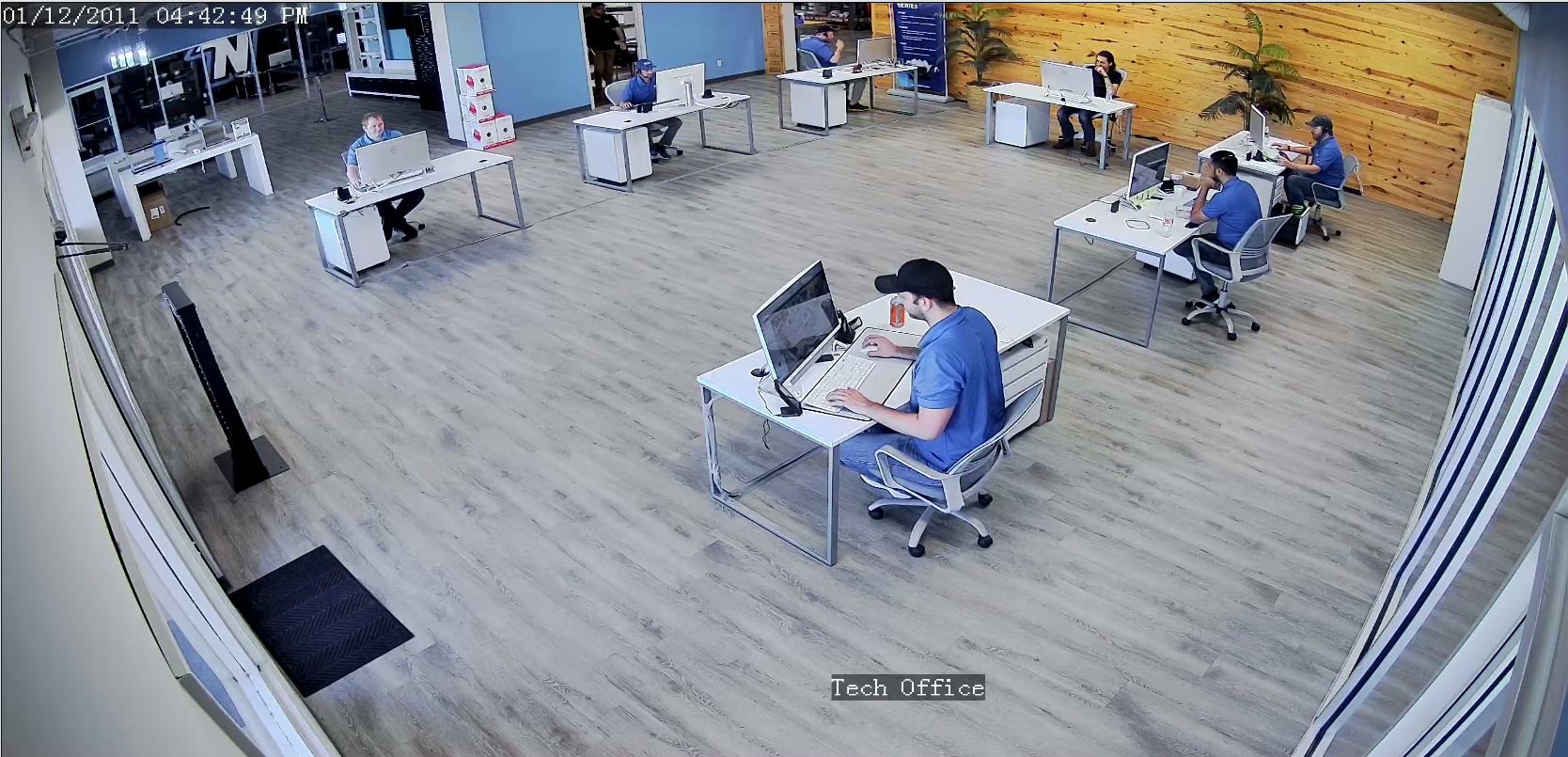 WDR On