Follow the steps below to access your Uniview device in a web browser.
Note: Cameras connected to the built in POE ports on an NVR will not show on this tool.
1. Connect the device to your router.
2. Download, install, and run the EZTools software.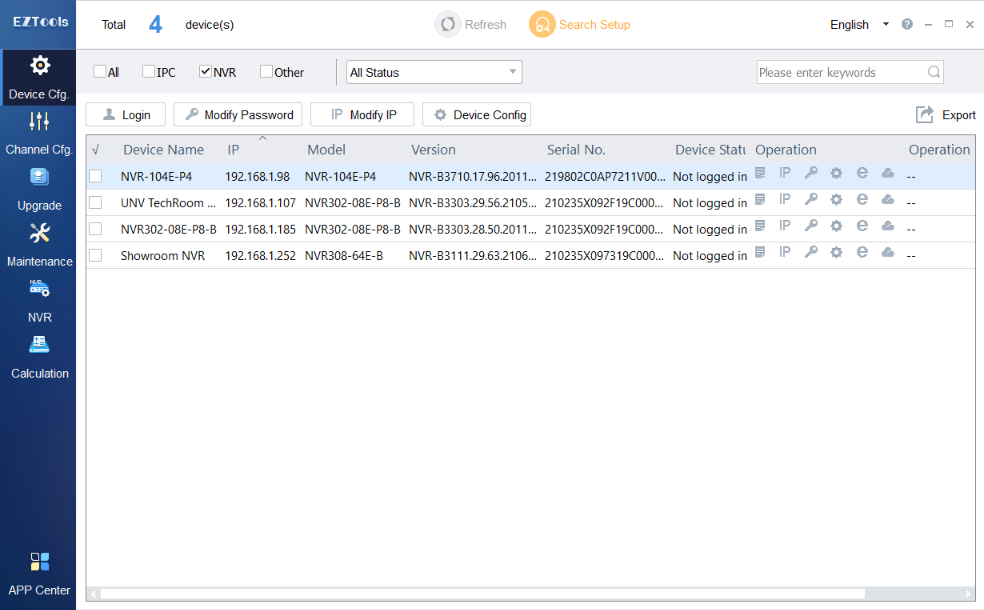 EZTools will find Uniview and ONVIF devices currently connected to your network
3. Locate the device on the list.
Note: You can filter which devices are shown by checking/unchecking the All, IPC, NVR, and Other boxes above the device list.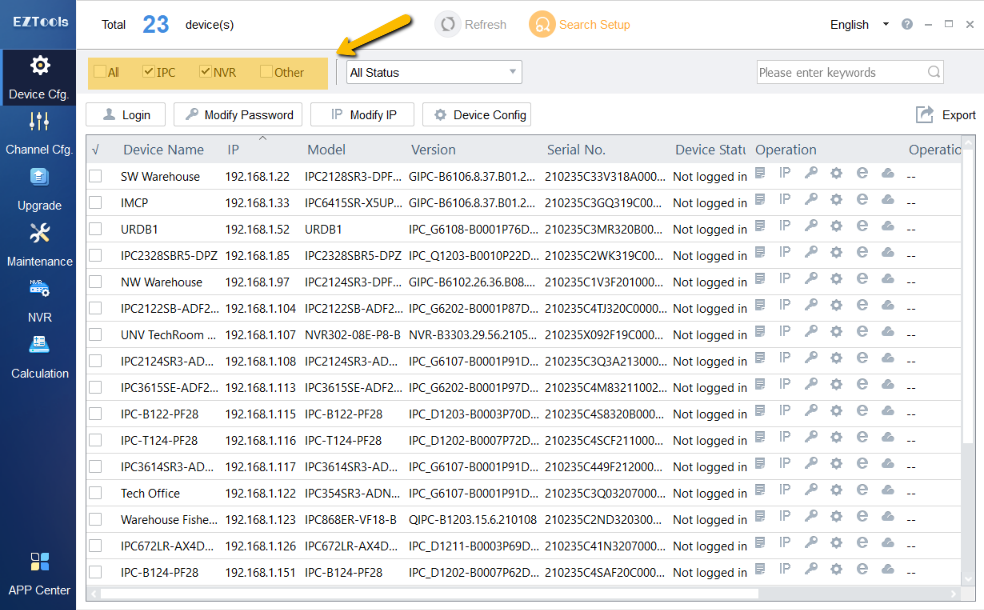 4. Click the "e" icon on the right side of EZTools to automatically open the device in your default browser.
Note: If your default browser isn't loading a Live View use Microsoft Edge with IE Mode enabled to access the NVR.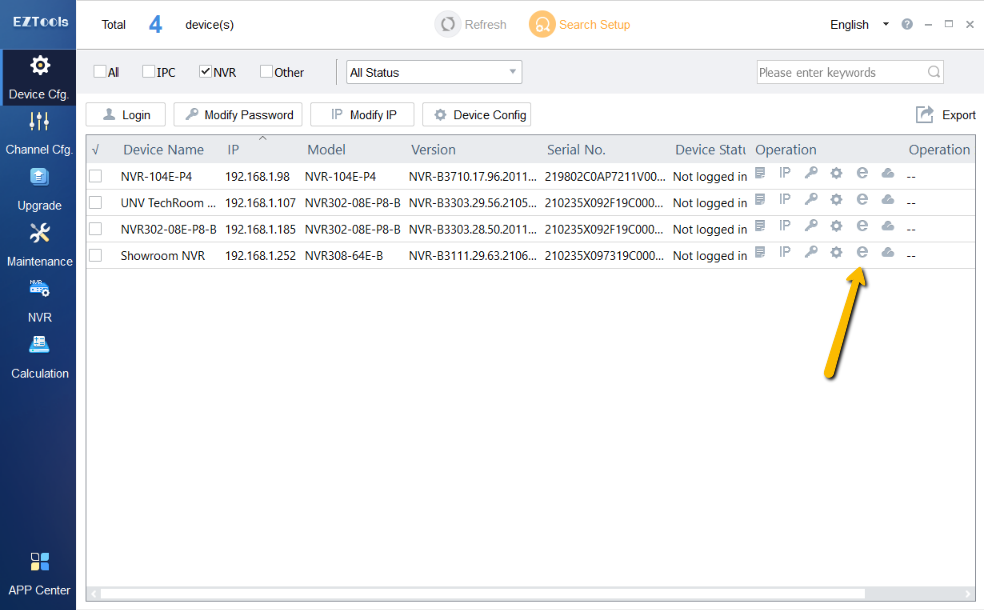 Watch it in action