Internal Storage is quite nice in case if you either do not have an NVR or would like some redundancy in footage stored.
All H-series IP cams with MicroSD card support can use up to a 128gb MicroSD Card.
In this guide, we will be using the NSC-245W-C.
Step 1. Install The MicroSD Card
Depending on your camera, whether its a Dome, Bullet, Turret, Cube, PTZ, Each camera has a specific spot for a microSD card. It is typically near the reset button to the camera.
Here is where you can find it on the Cube Camera: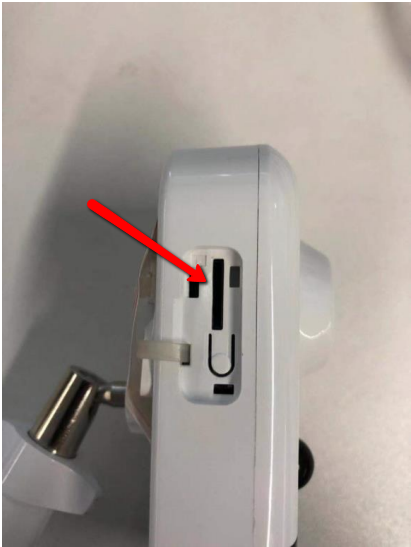 Once installed, Connect the Cube camera to your network.
Step 2. Pull Up Web Interface To Camera
Once logged in using Internet Explorer, Go to Configuration -> Storage -> Storage Management, and then format the SD card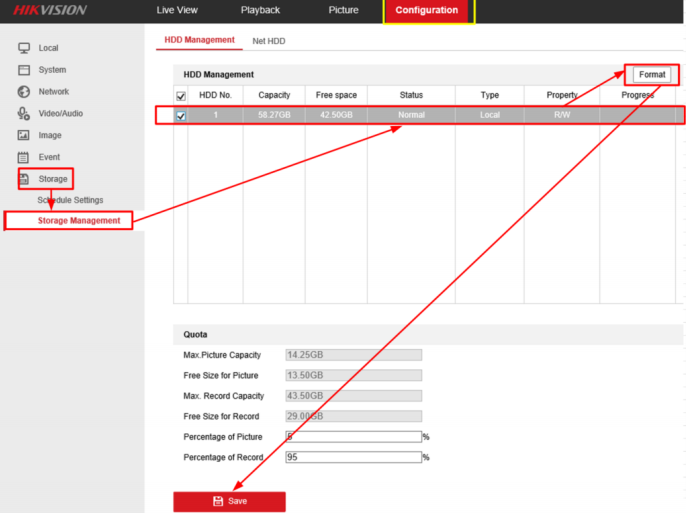 The Progress Bar will fill until 100%, then the Status will show Normal.
If you do not know how to access the web interface, please follow this guide -> Guide