This Guide will give you step by step instructions on how to setup email alerts using Gmail account and an H-series NVR
NOTE
If you would like to receive E-mail alerts whenever an event has occurred, we recommend using a Gmail account. It's free, secure, and easy to configure.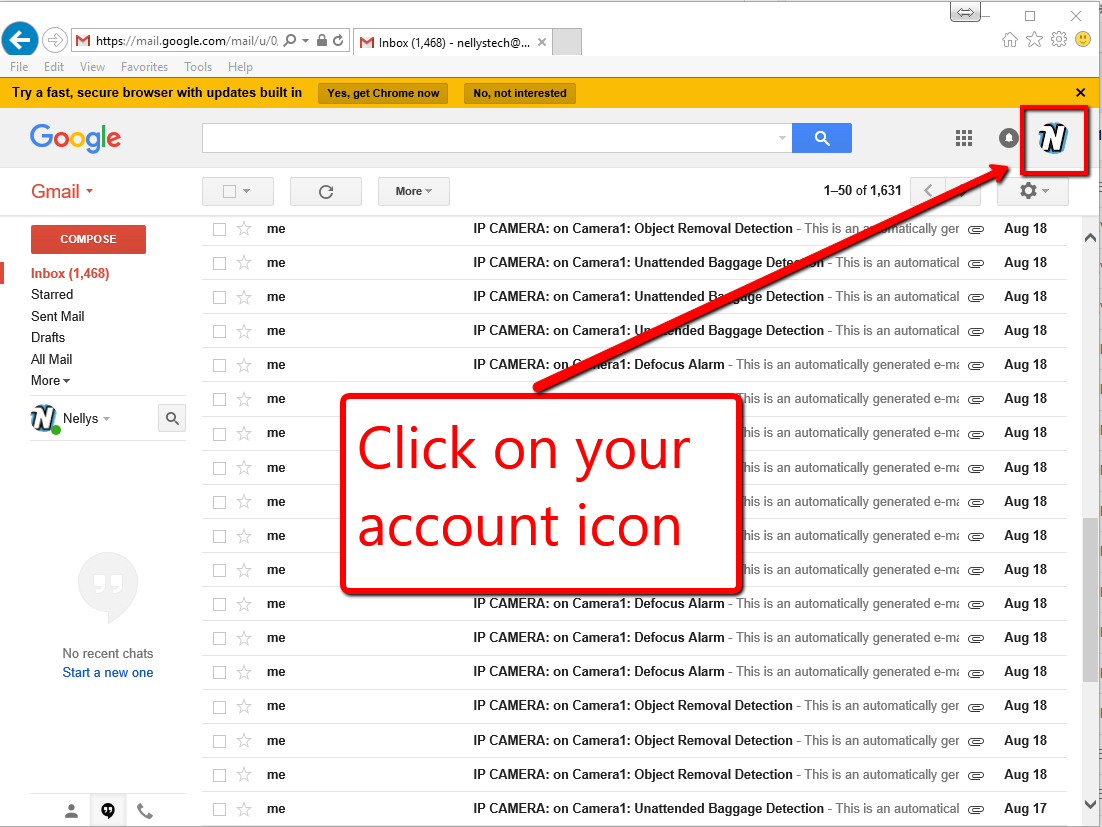 Step 1: Log into Gmail with your user name and password, then click on your account icon in the top right. Our account has been customized with the Nelly's "N". Yours might have a default user icon.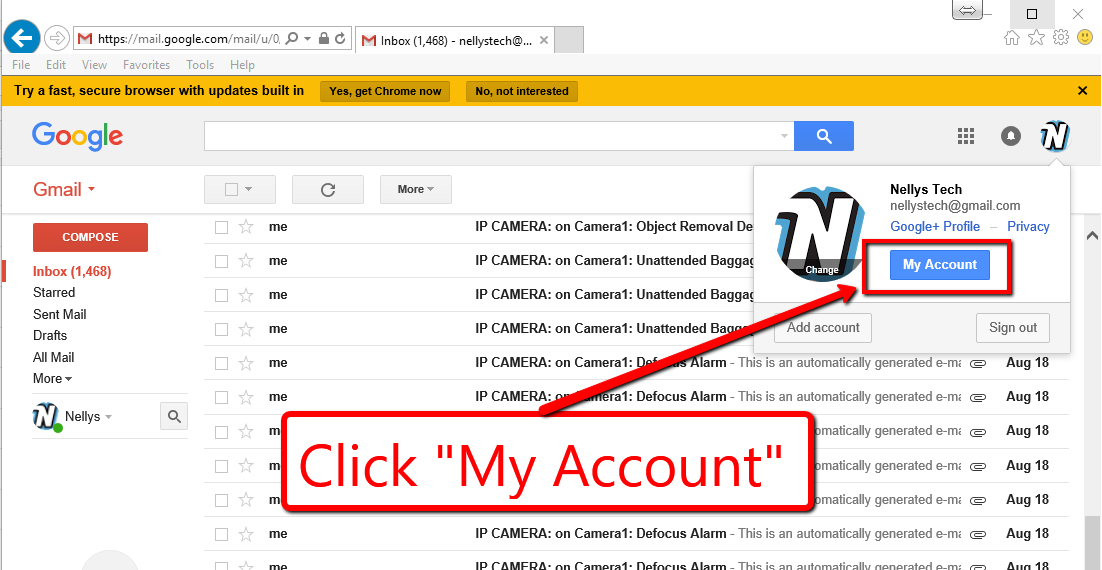 Step 2: Click on the "My Account" button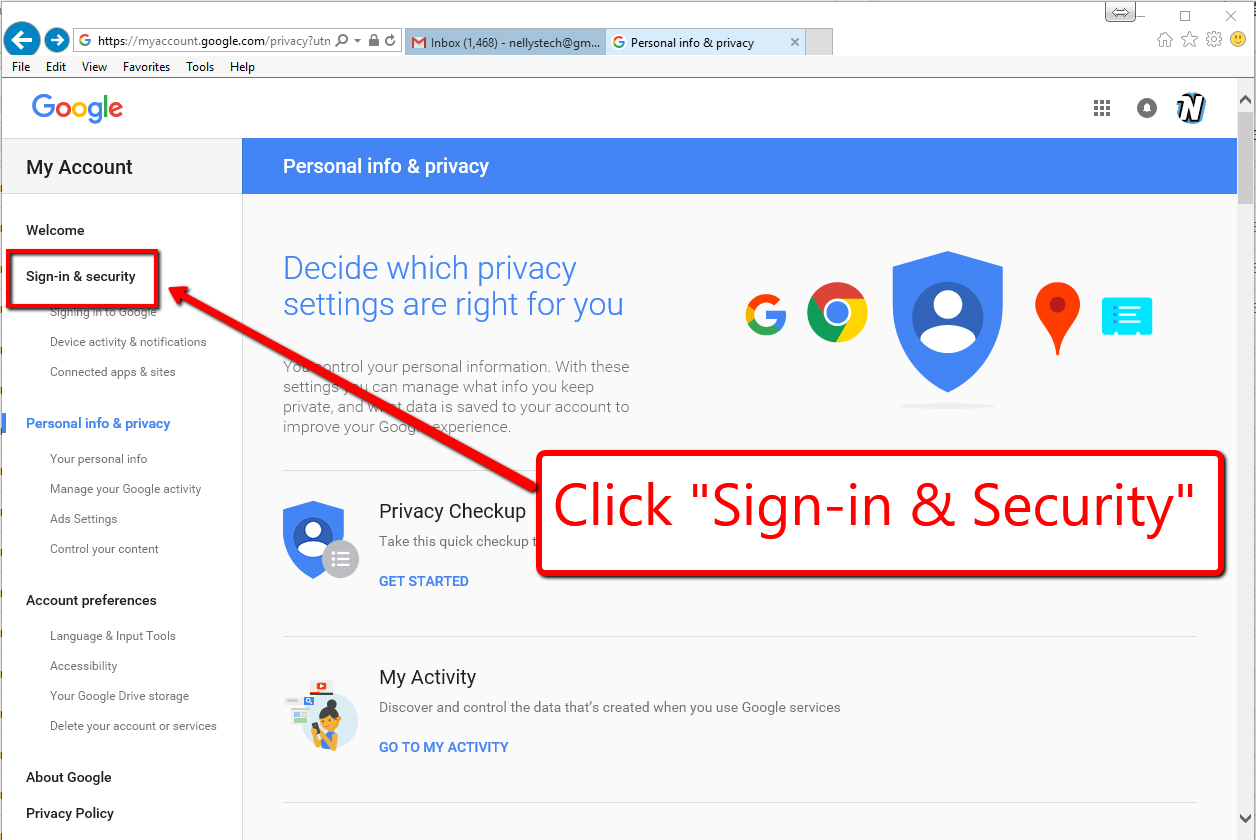 Step 3: Then click on "Sign-in & Security" on the left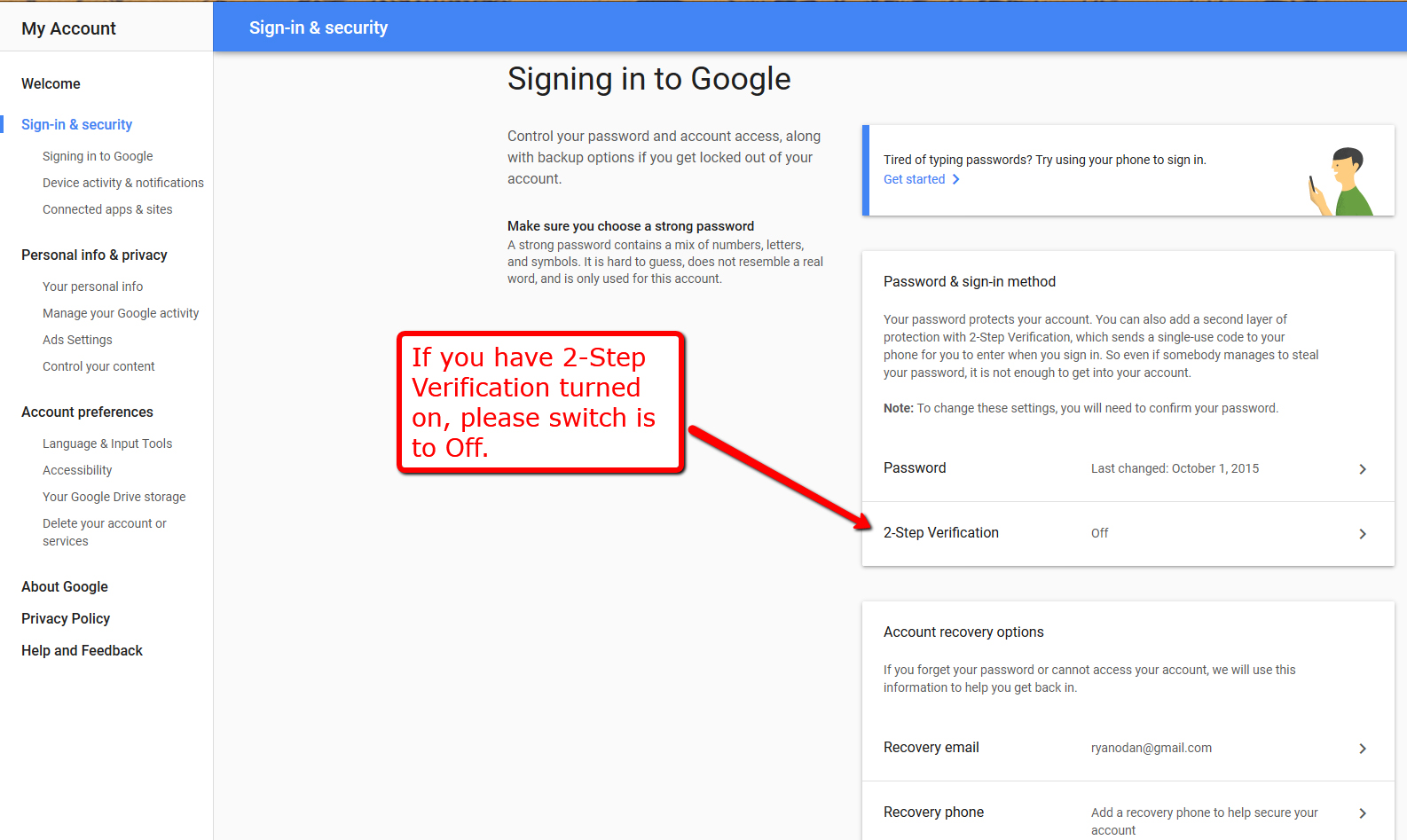 Step 4: 2-Step Verification: Turn off 2 Step Verification if it's enabled, otherwise the setting you need to enable will not be displayed.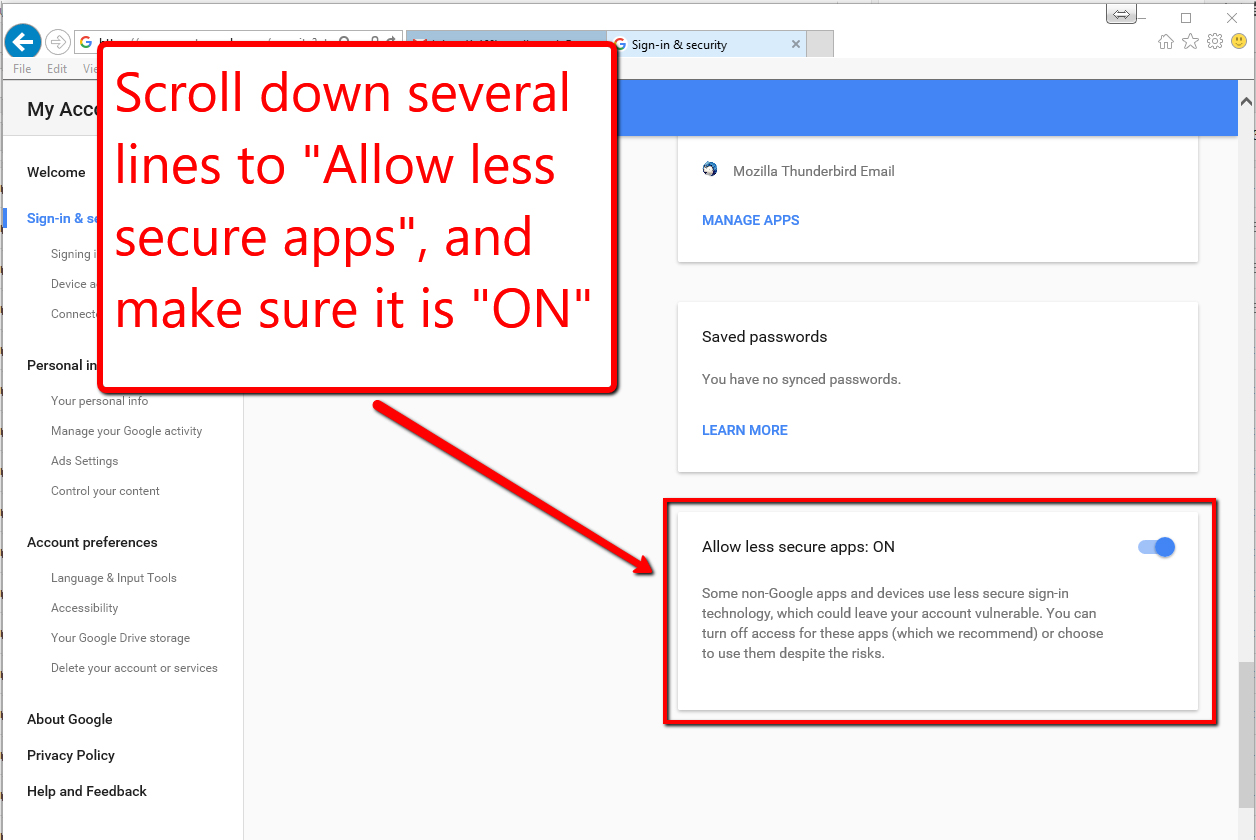 Step 5: Now scroll down several lines, near the bottom and you'll find "Allow less secure apps". Make sure this is set to "ON". Click the blue slider-button on the right if it's off. Make sure it says "ON" before you finish.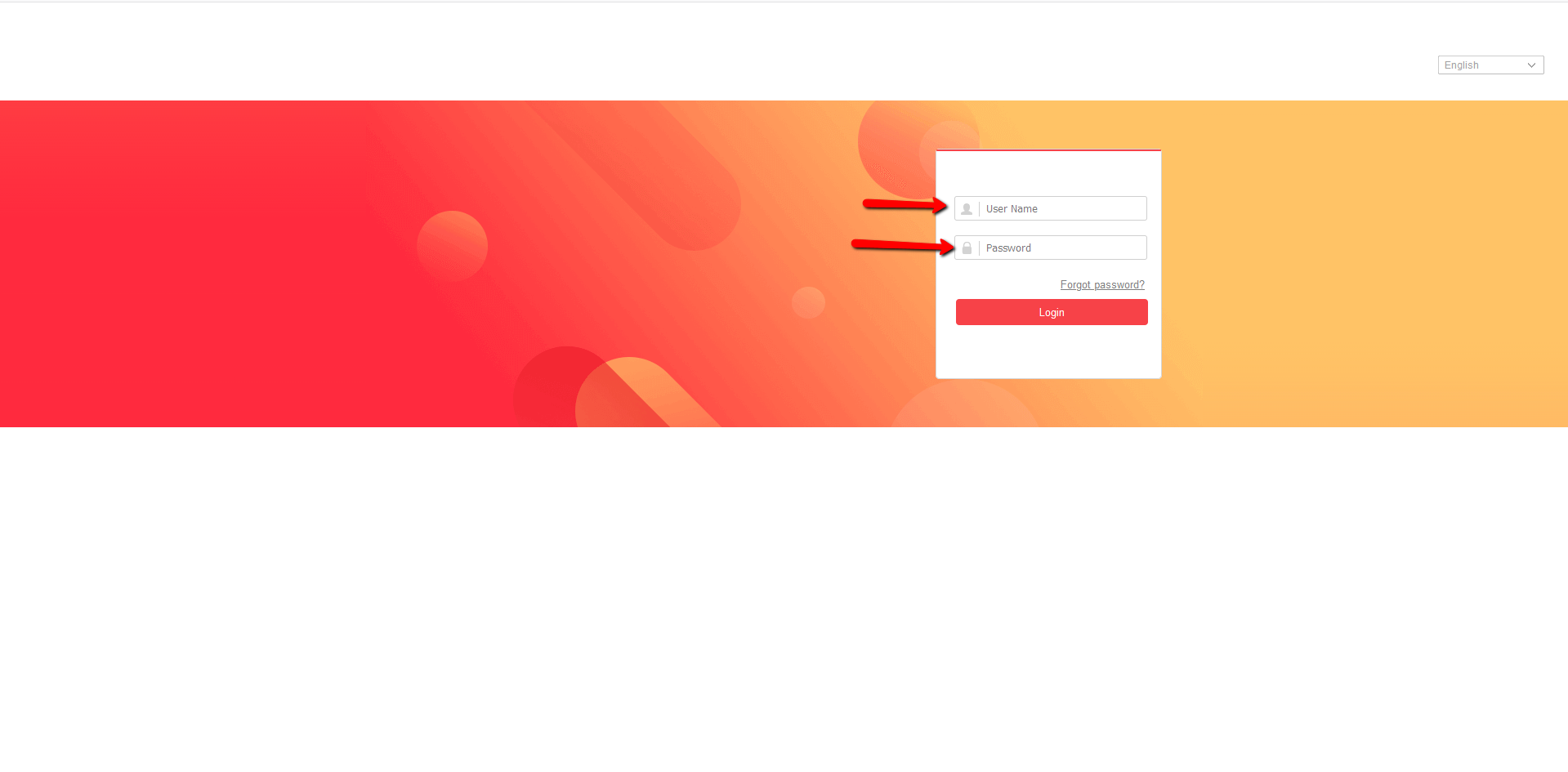 Step 6: Use the Local Ip address of your NVR and type it into a web browser. On the log in screen use your user credentials and log in.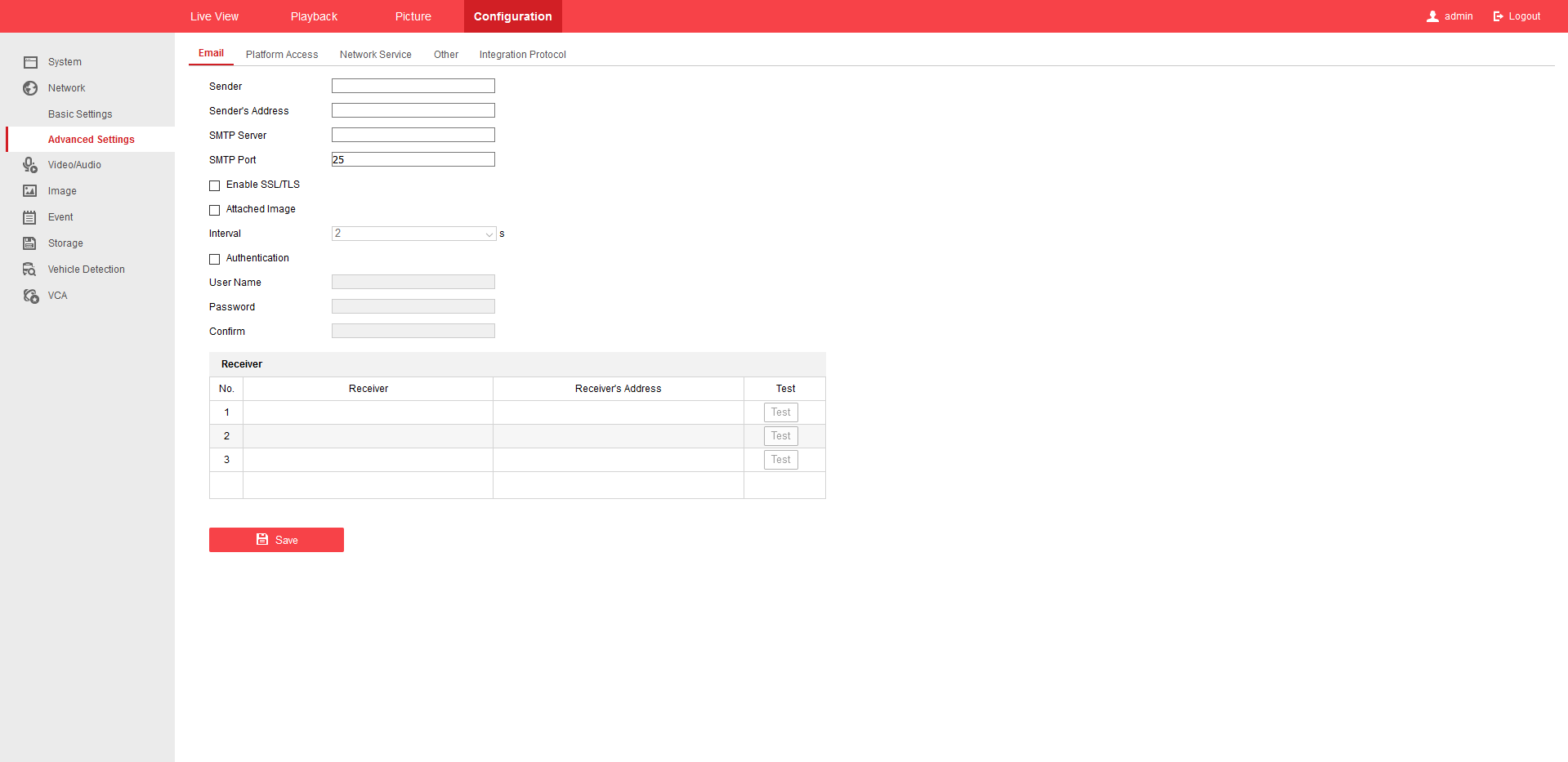 Step 7: Click Configuration -->Network -->Advanced Settings. Once you are on the Email tab enter the information as show Below.
Username: Full Gmail email address (ex. nellyssecurity@gmail.com)
Password: Password to your Gmail email
SMTP Server: smtp.gmail.com
SMTP Port: 587 - Check the TLS/SSL box
Snapshot Interval: Check the box to attach a snapshot to the email when an event has occurred
Sender: NVR
Sender's Address: Full Gmail email address
Select Recipient: Here you can choose to send to multiple people
Recipient: The name of the person receiving the email alerts
Recipient Address: Full Gmail email address of the person that will receive the email alerts
Schedule: Whenever you want the emails to send. By default they are set to send all day every day if they are triggered.
Be sure to click SAVE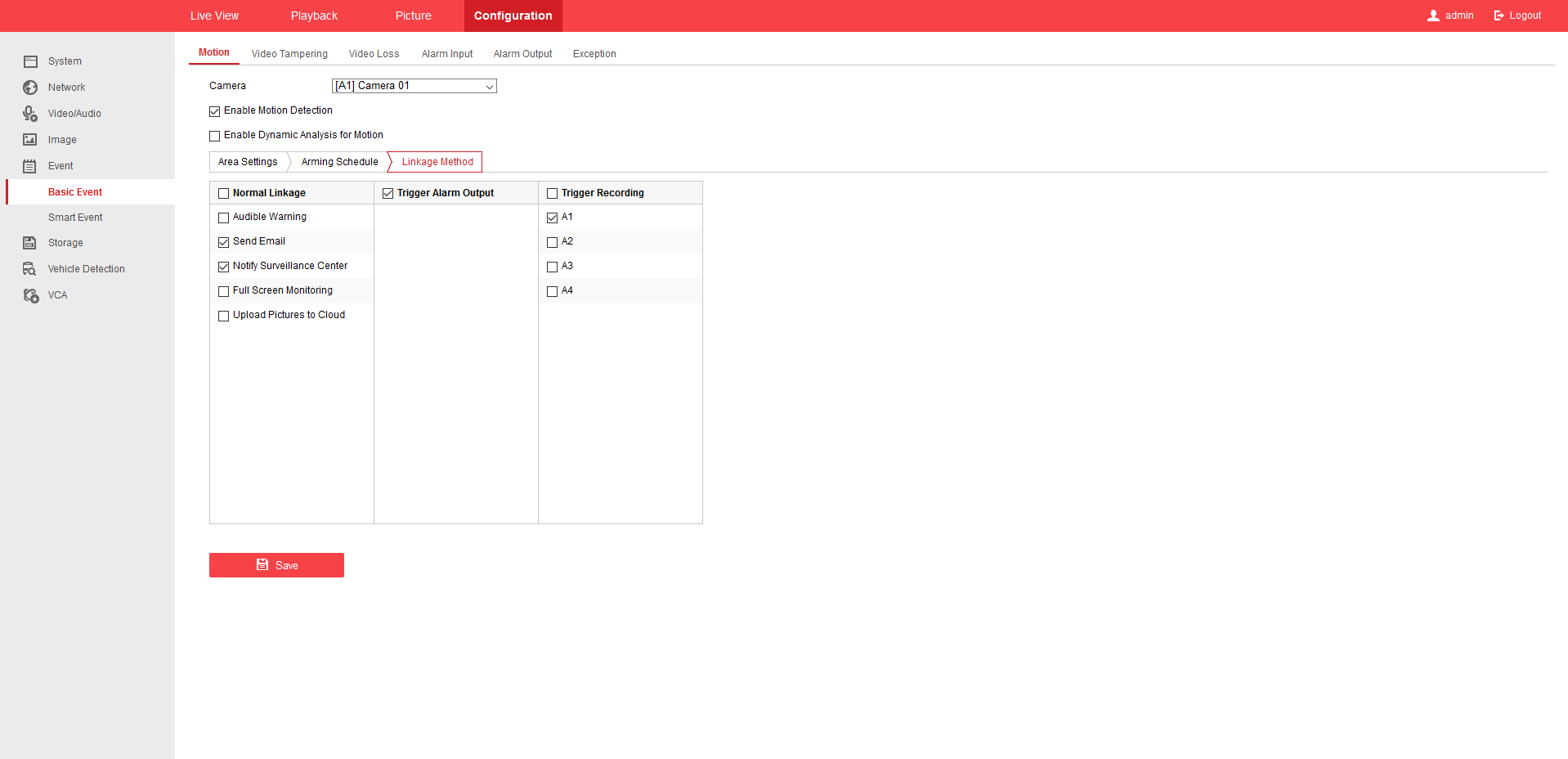 Step 8: To receive Email Alerts via Motion Detection be sure you have "Send Email" Checked under 'Linkage Method'