List of needed materials:
Computer

Uniview Recorder
Below you can see the web interface for a Uniview NVR. You will need to navigate to the IP address of the unit. Then go to Setup>Network>DDNS.
If you are having trouble finding your Uniview recorder then you can download the EZ Tools software to find it on your network here
Once you are in the DDNS portion of the recorder. Just turn it on and fill in the required information as shown below. Select EZDDNS you will have to create your own unique domain name.
Then click save then under device address you will see where it says en.ezcloud.uniview.com/yourdomainname. You will then use this address to access your recorder from the internet through your favorite web browser.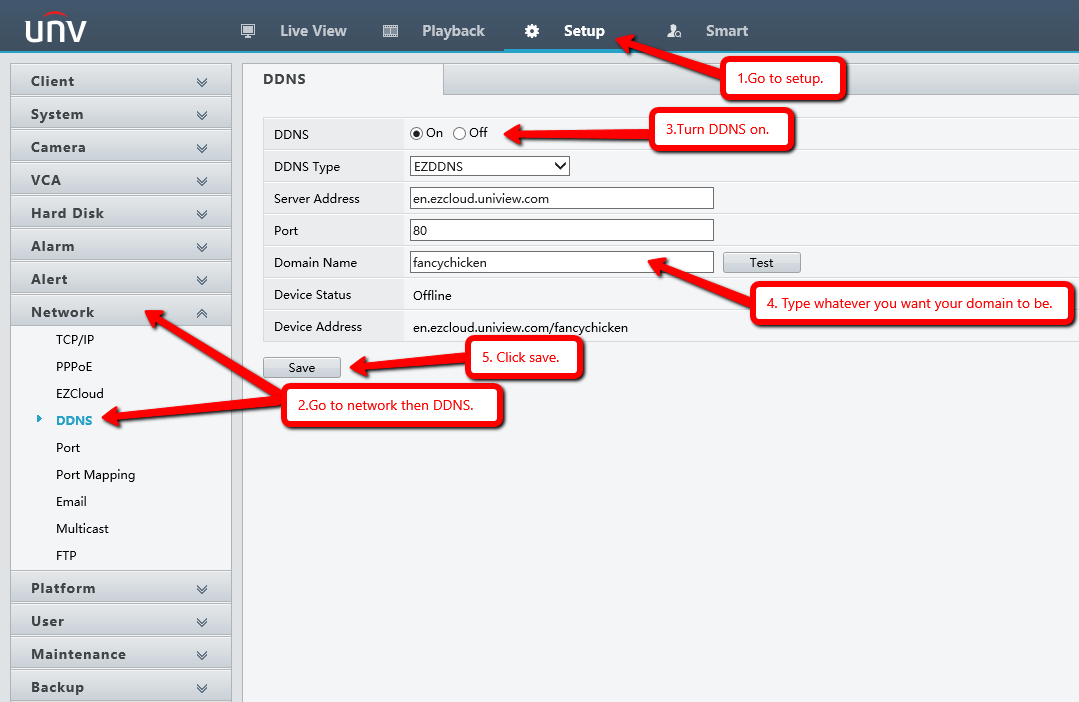 If you are setting it up from the attached monitor you can navigate to it the same way as shown below and just fill in all the information the same way.