Purpose for this Guide is to setup FTP on H series IP cameras so images can be sent directly to FTP site on Event Trigger.
For this setup we used FileZilla Server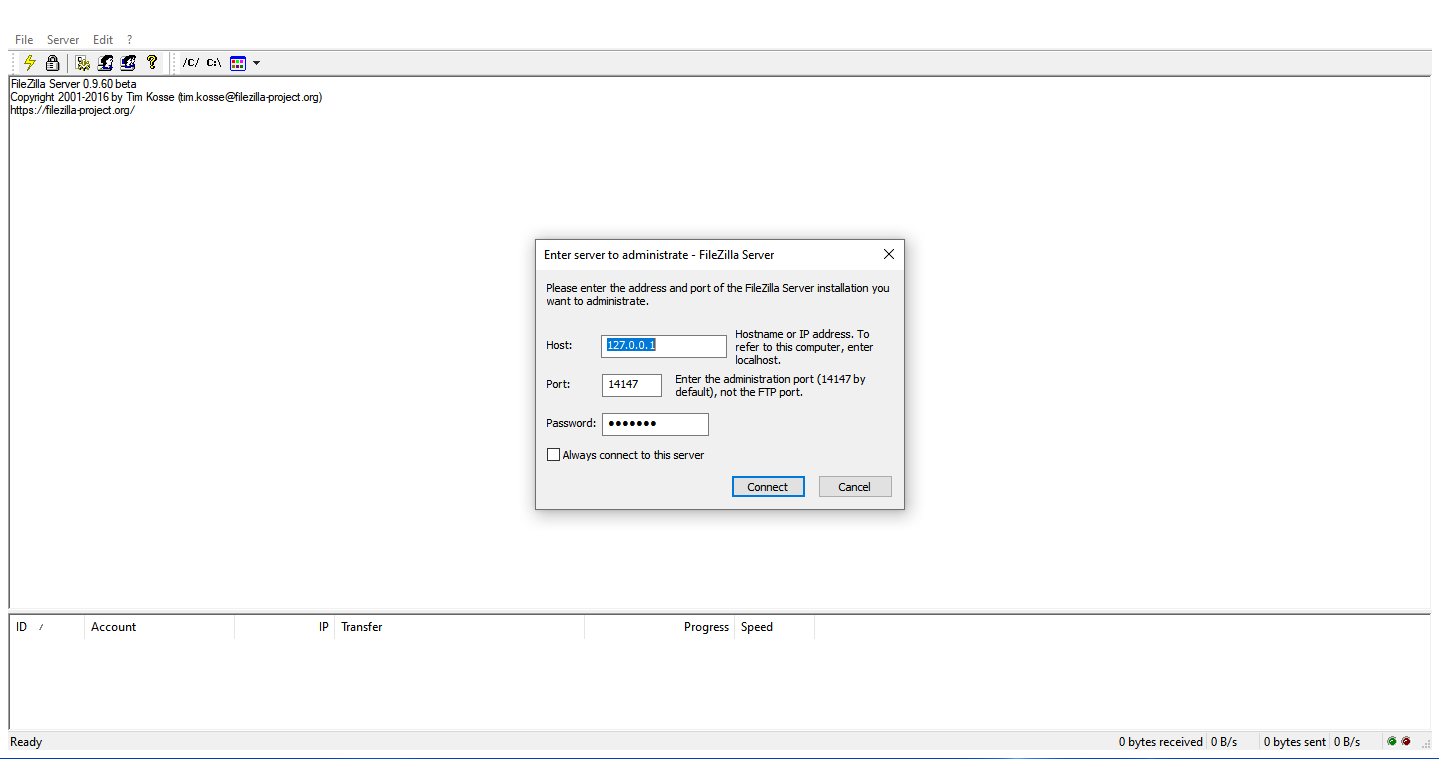 Step 1: After Installation Run FileZilla Server and set the Following Parameters
Host: 127.0.0.1 (default
Port: 14147 (default port)
Password: 1234567a (Password setup by us)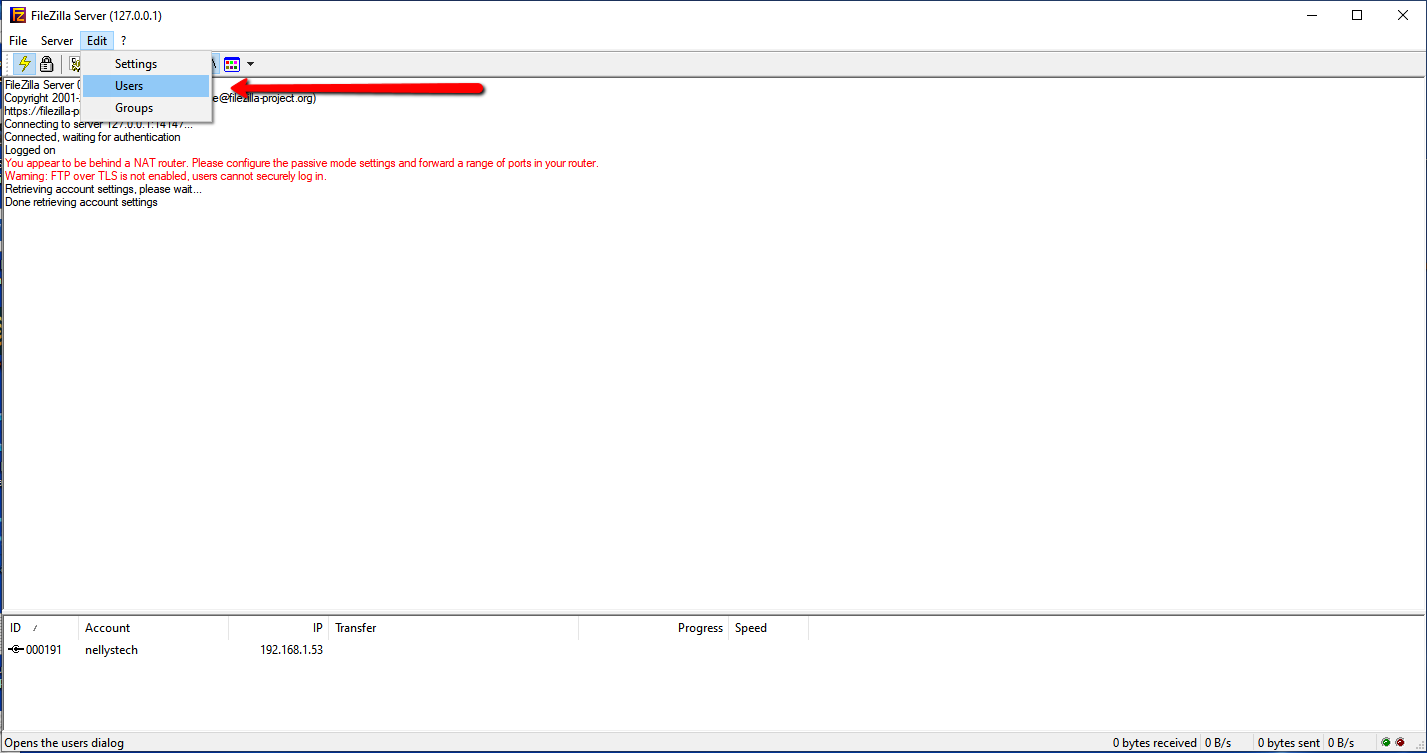 Step 2: Click on Users, Under this Menu we will be setting up user credentials which will later be used in the IP cameras settings to setup FTP.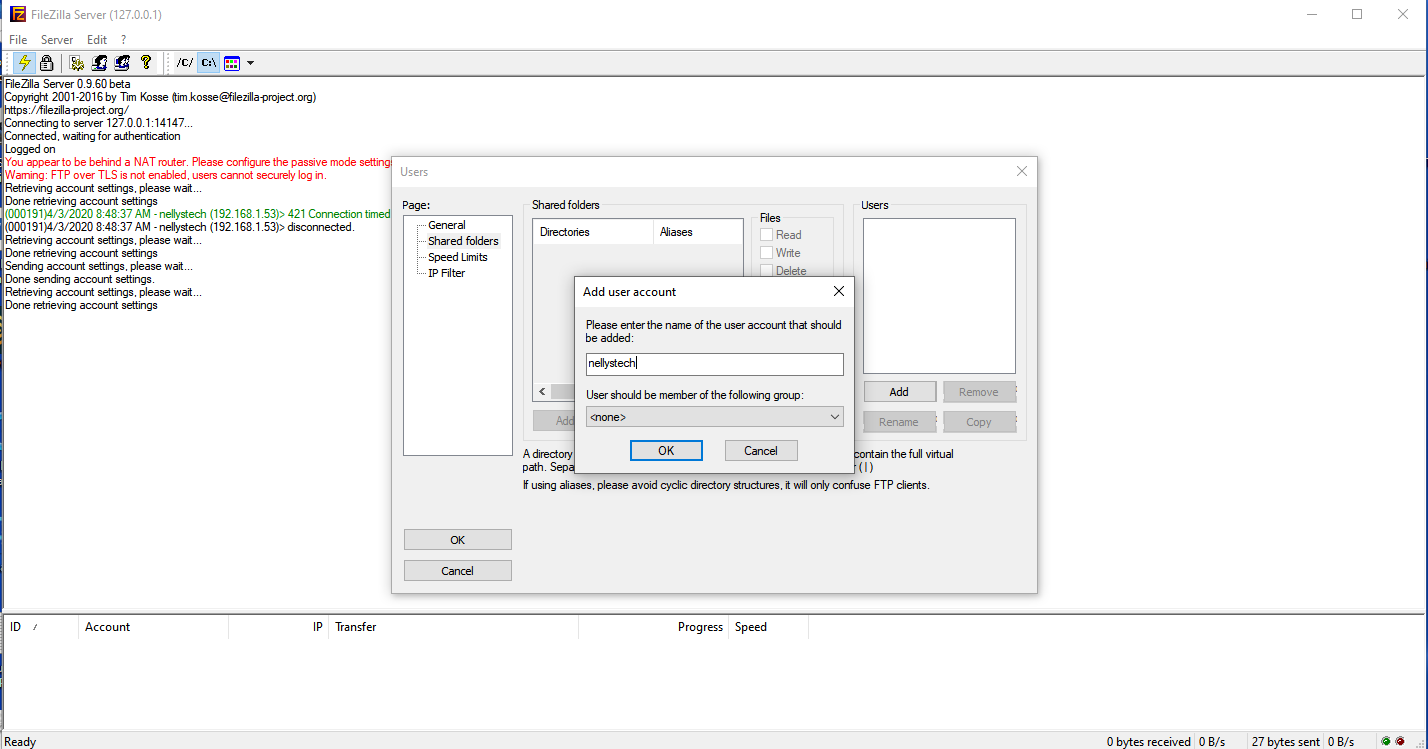 Step 3: Under Shared Folders >> Users click 'Add' Here we will create a user account. You can make the username whatever you like it to be.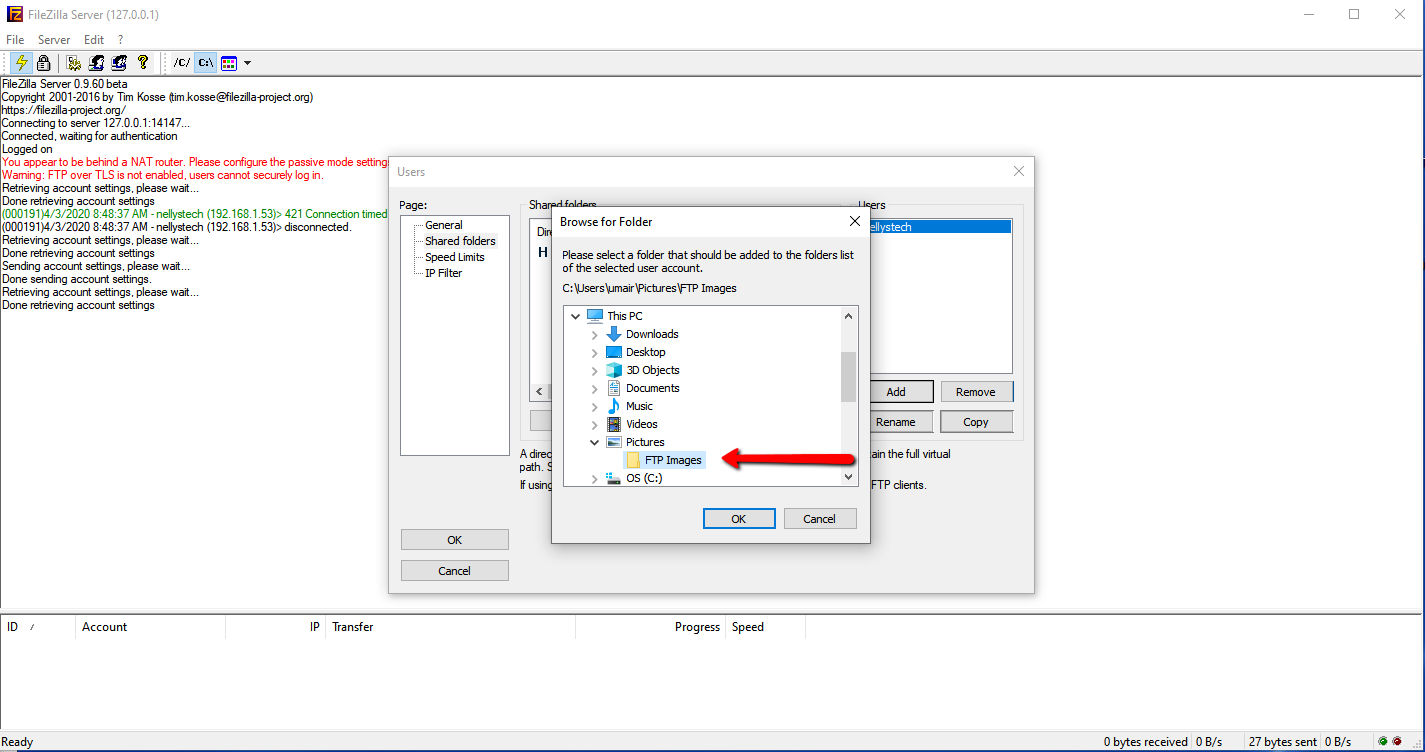 Step 4: Add Shared folder and browse your computer for a specific folder or one you have created. All images will be stored under this folder.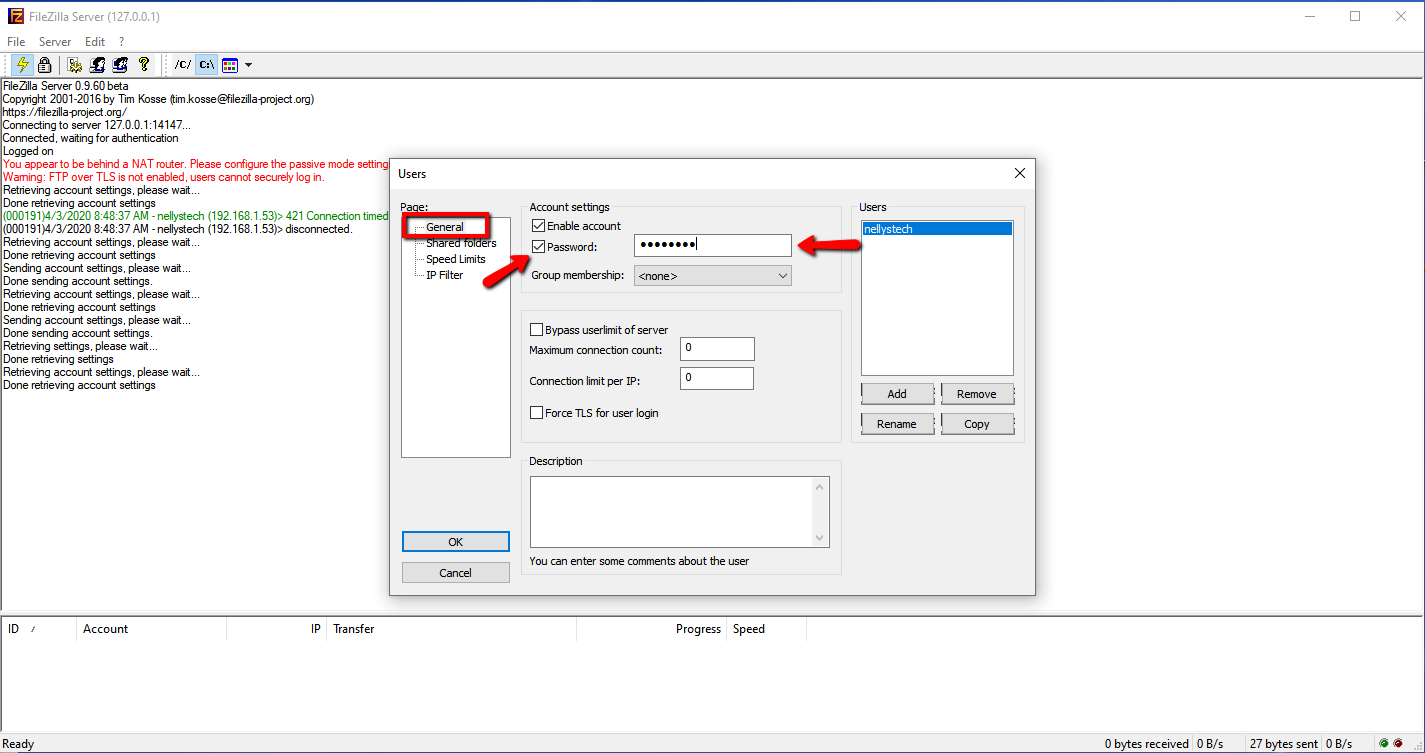 Step 5: Make sure 'Enable Account' is checked. Put a check mark in the password field and set a password there which you will use when you setup FTP section on the IP camera.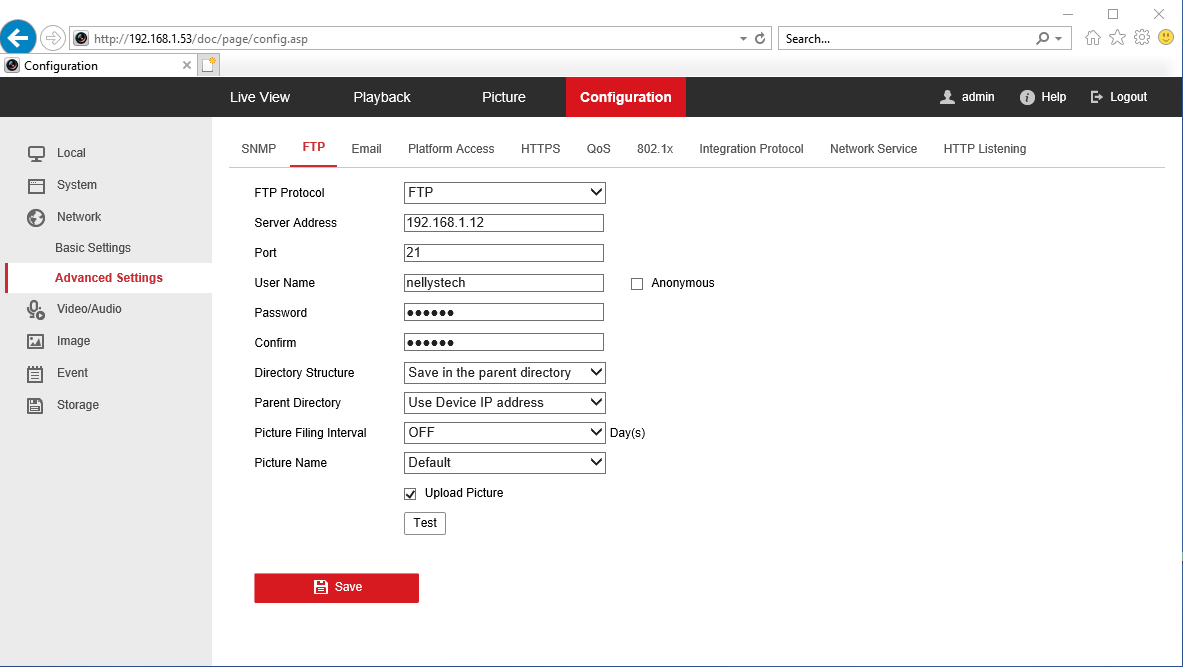 Step 6: To add FTP settings Click on Configuration >> Network >> Advanced Settings >> FTP.
FTP Protocol: FTP
Server Address: Ip address of server which is hosting FileZilla
Port: 21
Username: Username which you created in FileZilla
Password: Password which was setup in FileZilla
Click Save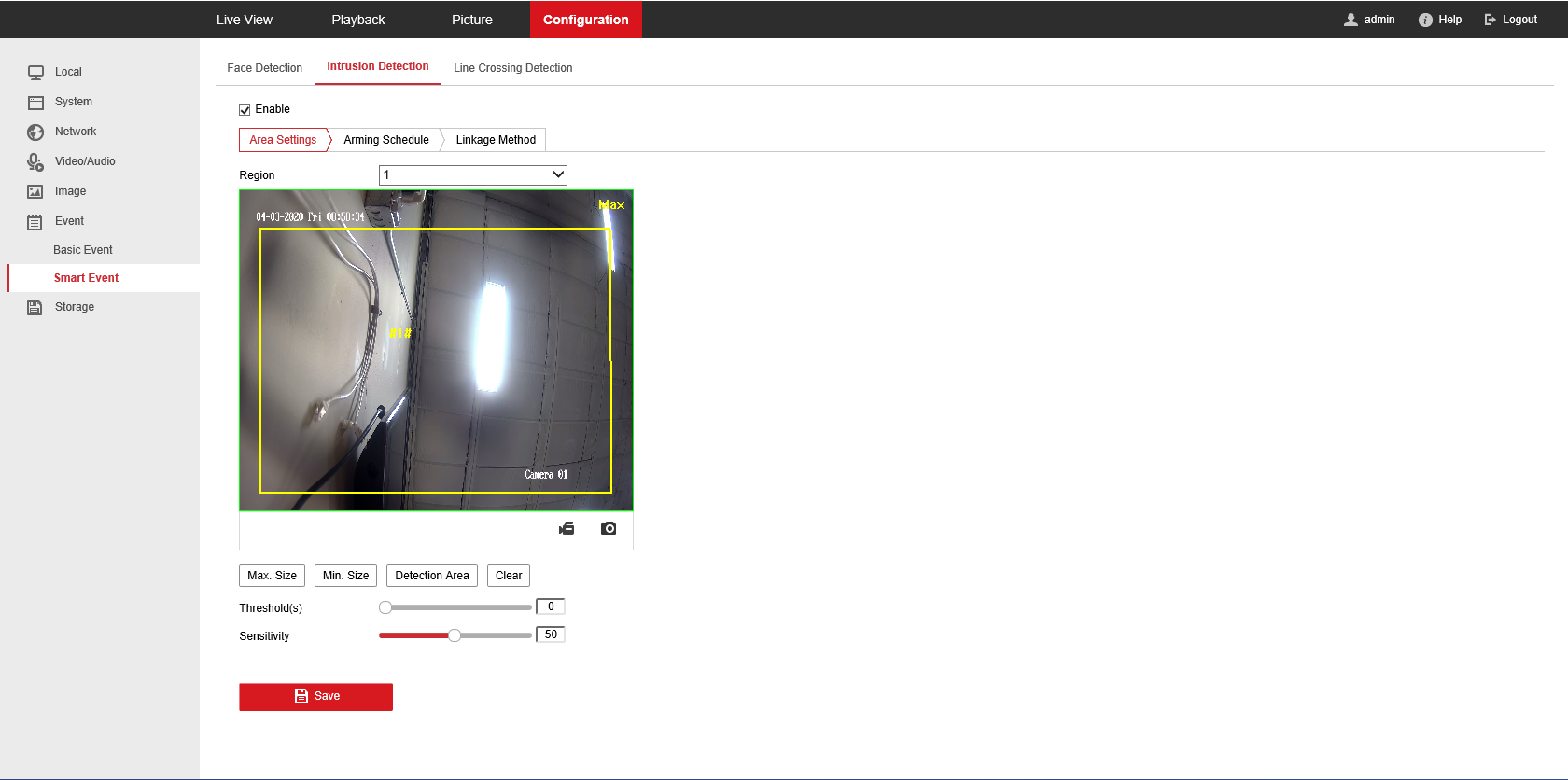 Step 7: Setting up event to trigger snapshot to be sent to FTP. In this case we are going to use Intrusion Detection.
1. Enable the Event.
2. Draw an Event Area.
Click Save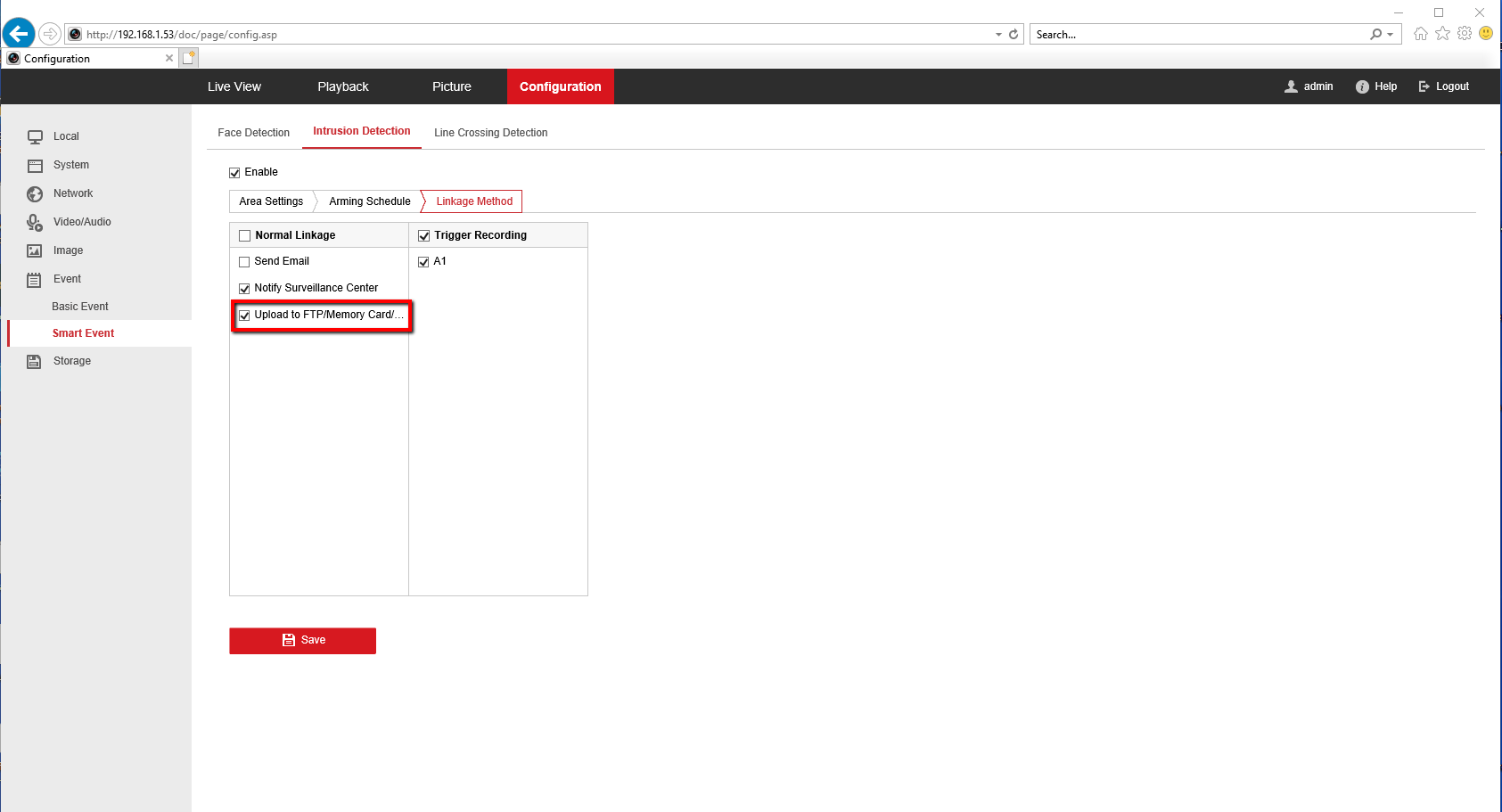 Step 8: Click Linkage Method and Check Mark Upload to FTP.
Click Save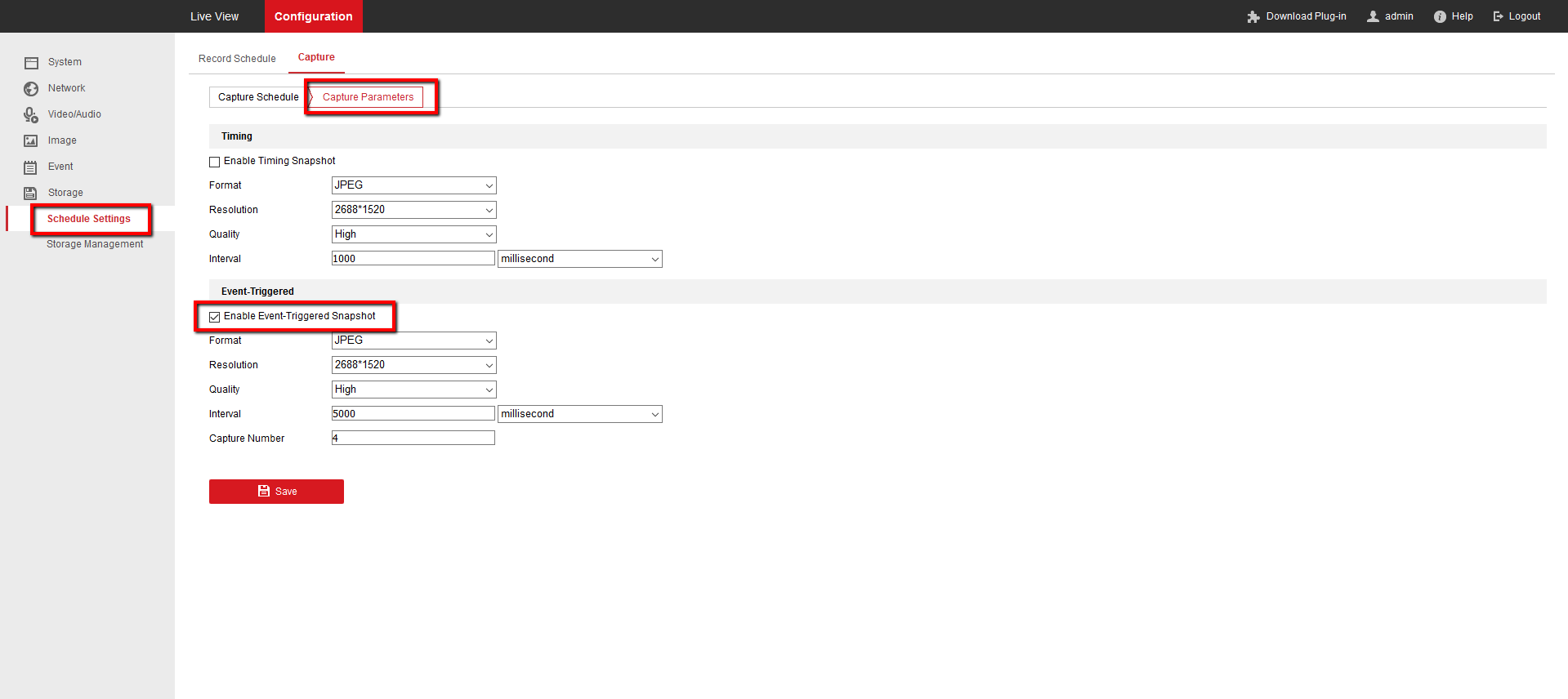 Step 9: Click Configuration >> Storage >> Schedule Settings >> Put a check mark in the 'Enable Event-Triggered Snapshot.