In this guide, we will show how to add an H-series IP camera to a Uniview NVR.
Step 1. Configuring The H-series Camera
The best way to do this is to connect the camera directly into your computer or router and power the camera separately using a 12vDC power supply, or use a PoE switch like we used in this guide.
Once the camera is connected,run the SADP Tool and modify the camera's IP address to match the internal subnet of the Uniview NVR (172.16.0.x)
In this guide, we are making the H-series camera's IP address "172.16.0.2" and setting the Gateway to "172.16.0.1".
Please Note!
Do not set the camera's IP the same as the NVR's internal IP, which is "172.16.0.1"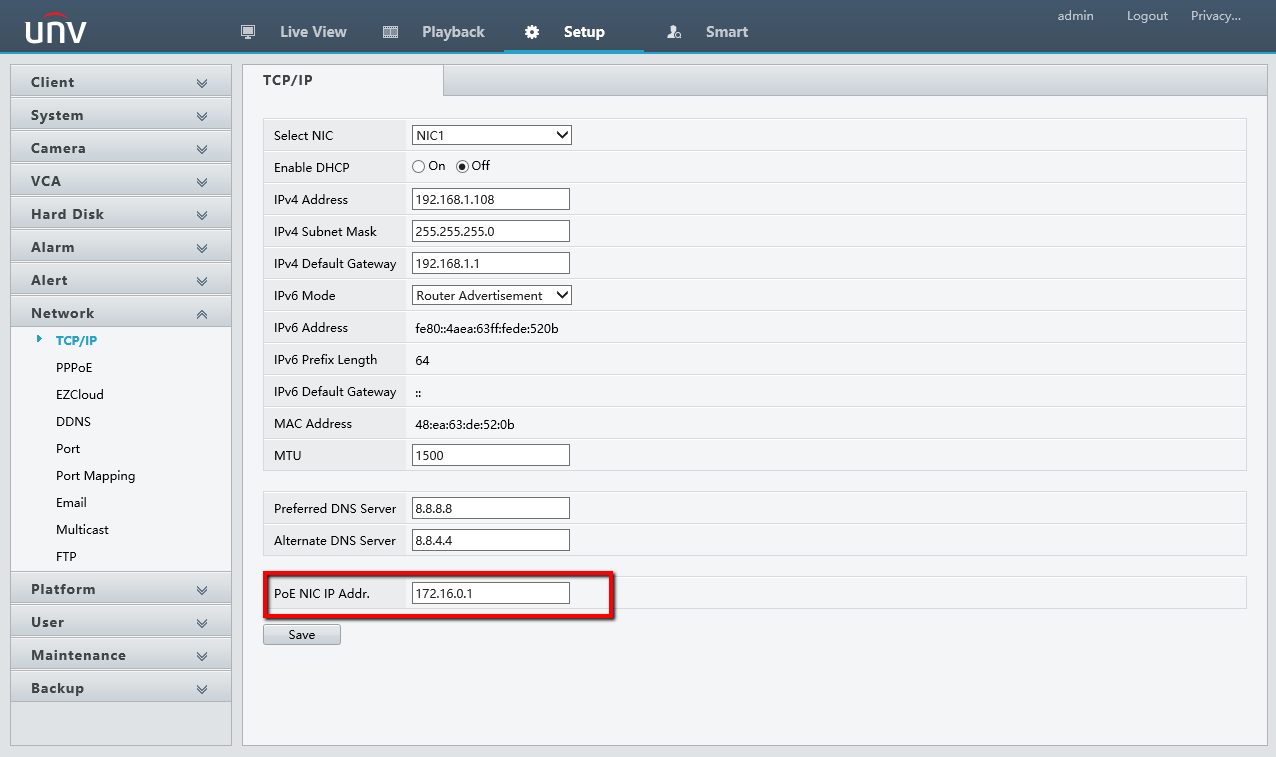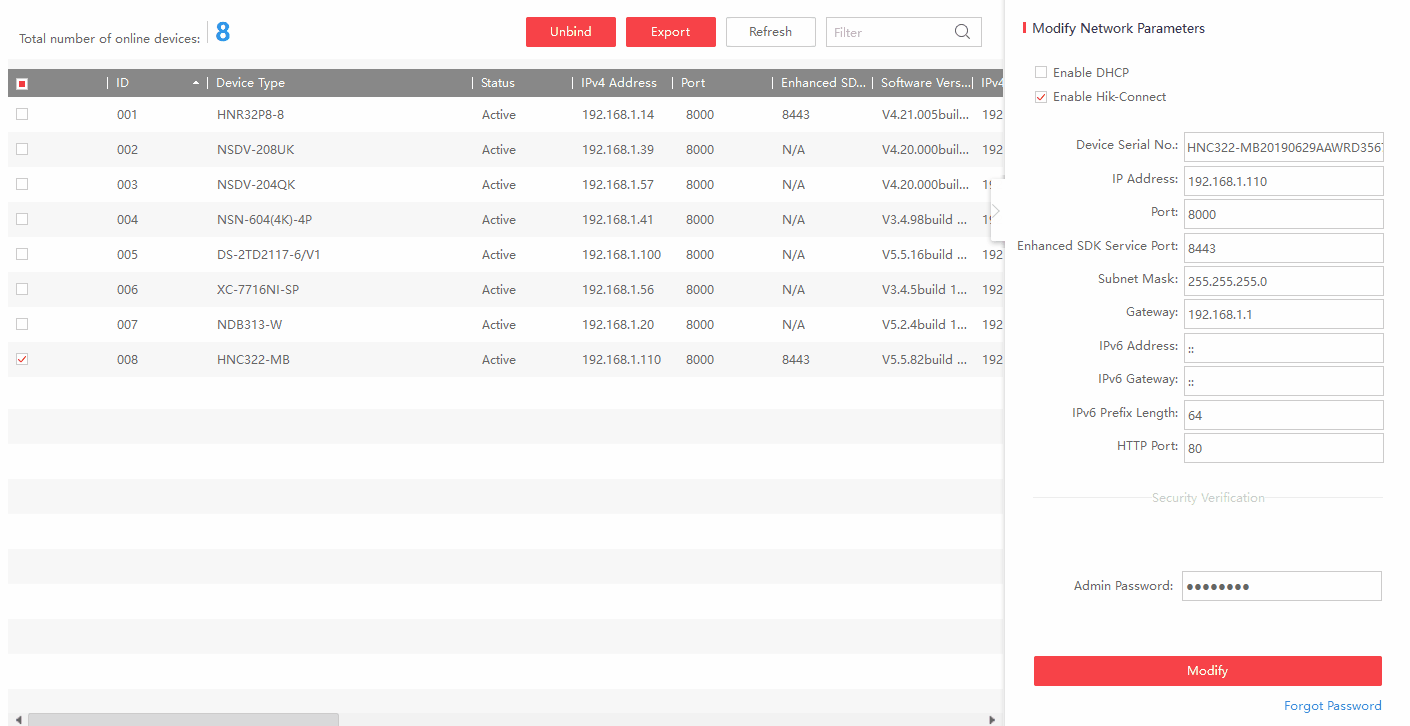 Step 2. Plug the H-series Camera Into the Uniview NVR and Configure
In this guide, we will be connecting the H-series camera into channel 1 on the Uniview NVR.
We are accessing the Uniview NVR via it's web interface on Internet Explorer.
From the Live View page, Click on Setup -> Camera -> Camera
Then click on the needed channel and Modify
Change Add Mode from "Plug-and-Play" to "IP Address"
Protocol from Uniview to ONVIF
Type in the needed IP Address.
Port is 80
Then the login info for the camera.
Click Save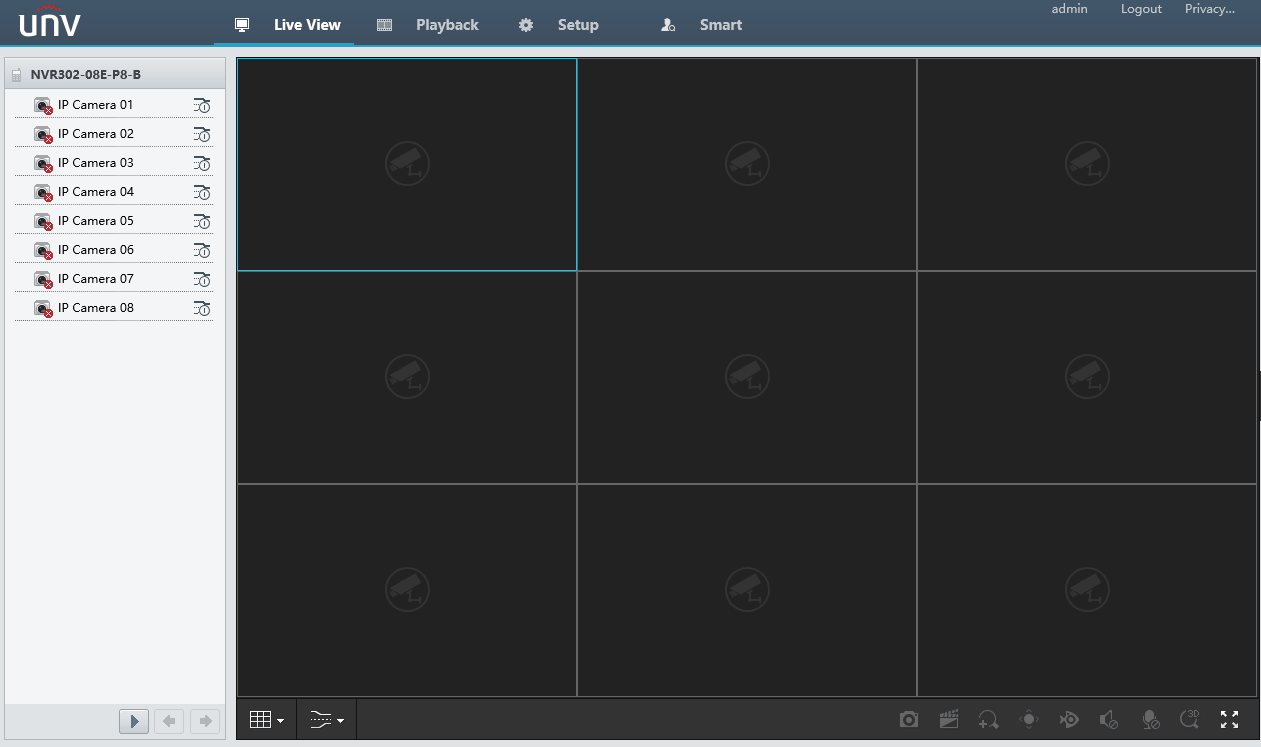 After Refreshing, the channel status will turn Green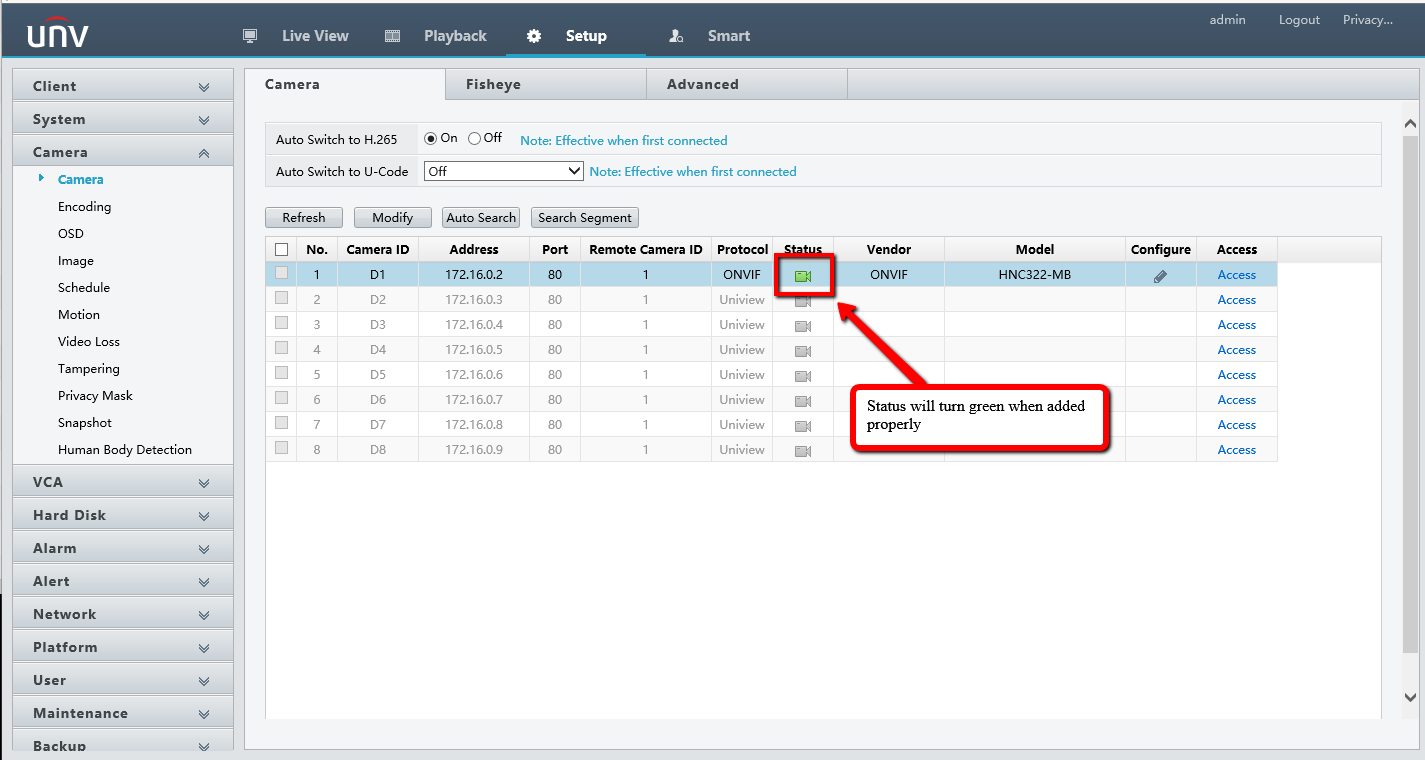 Now it's live! Click on the Live View Tab to see the camera