This guide is for If you receive a DB2 and are prompted that it is already linked to another Cloud Account and it needs to be unlinked.
Step 1. Connect The DB2 To Your Local Wifi.
If the DB2 is linked to a different account, the Guarding Vision App will not let you proceed through the setup.
This is the Message you will get: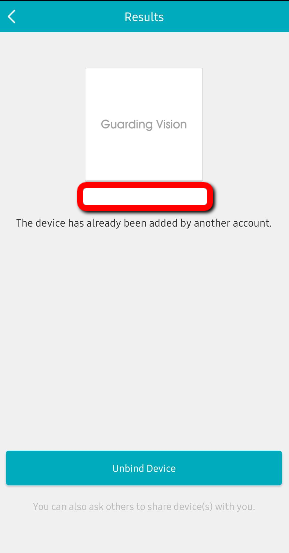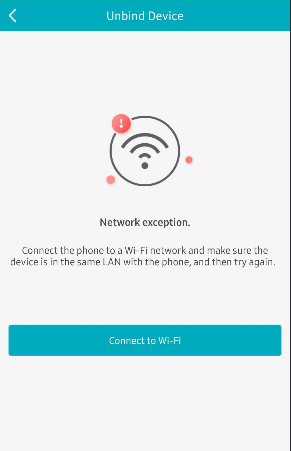 Luckily, There is a workaround for this! You will need to follow the Windows Setup Guide here -> How to setup the NSC-DB2 using a PC (Windows)
Step 2. Unbind The DB2
Once you have the DB2 connected to your local Wifi, you can now unbind it through the Guarding Vision App.
First, Scan the QR code again for the same image as above, Then click Unbind Device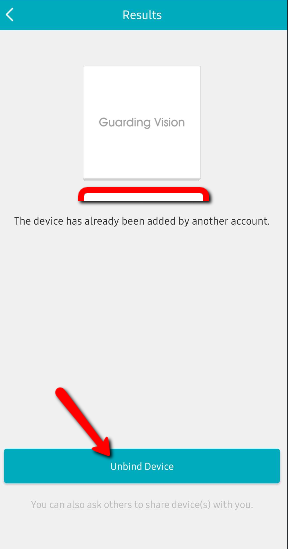 Next, You will be prompted to input the Password, which is the 6 Letter Verification Code that can be found on either the backside of the DB2 or on the front cover of the user manual.
Then, input the generated Captcha Code and click Finish.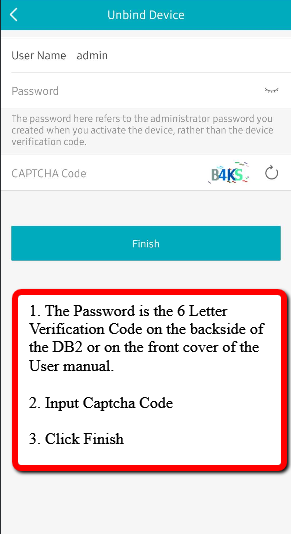 After clicking Finish, you will then be prompted The Device Is Unbound From The Account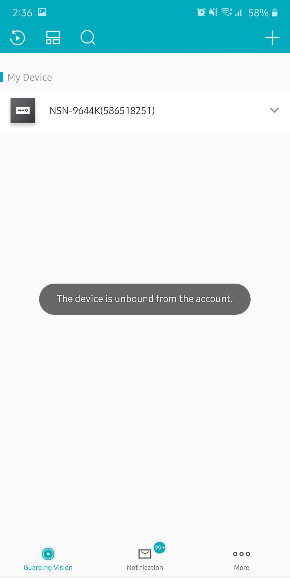 Now Scan the QR Code again. This time you can click Add to continue the adding process.