The purpose of access levels is to create groups so in case we need to give users access to a set of doors it will be under one roof. Access Levels allow you to do that without the need to add individual doors to each user profile. This option comes in Handy when you have multiple doors and various departments/groups.
Note
This Guide was Created using Atlas 100 Panel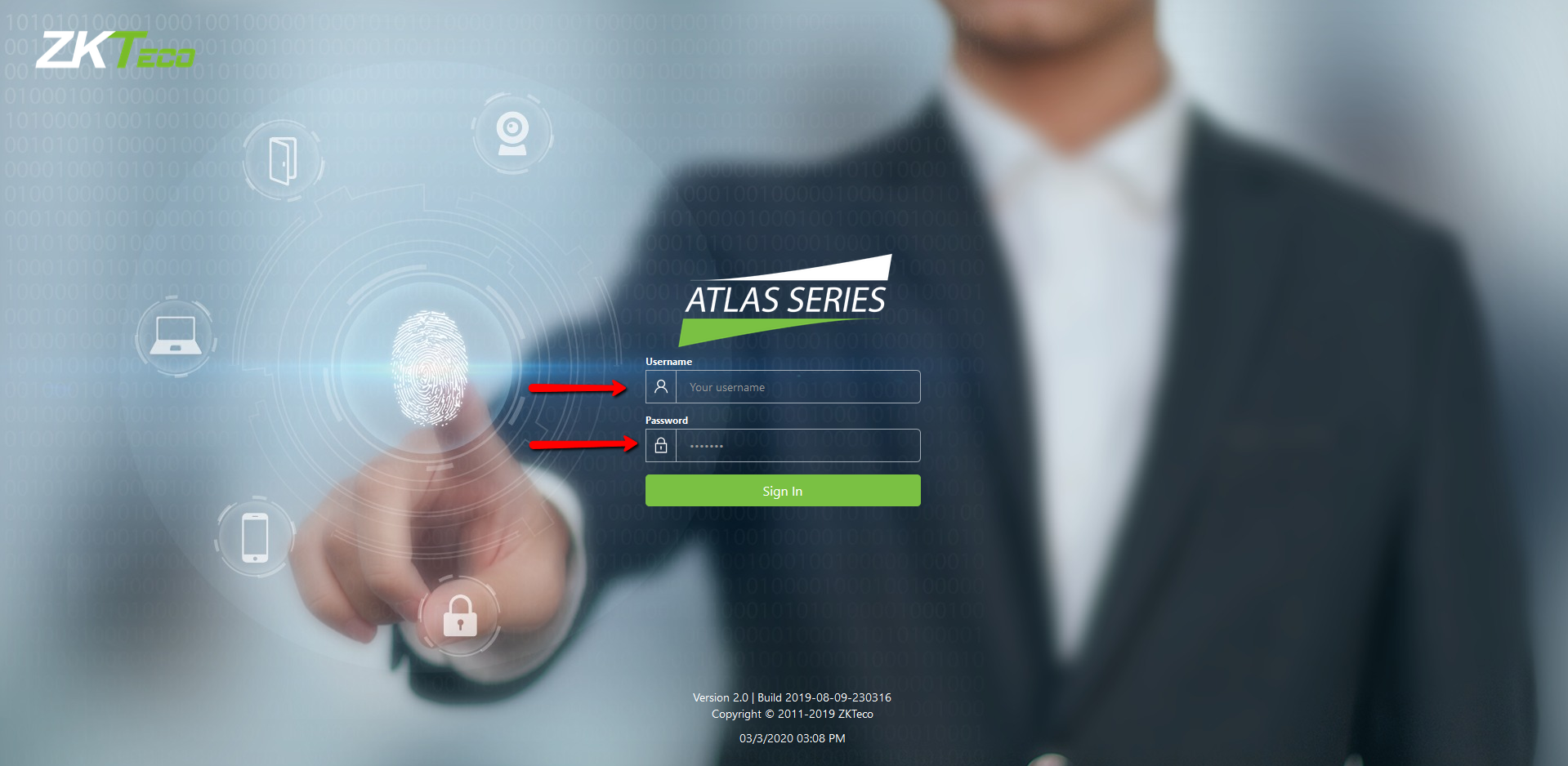 Step 1: Log into the web interface of the Atlas Panel using your log in credentials.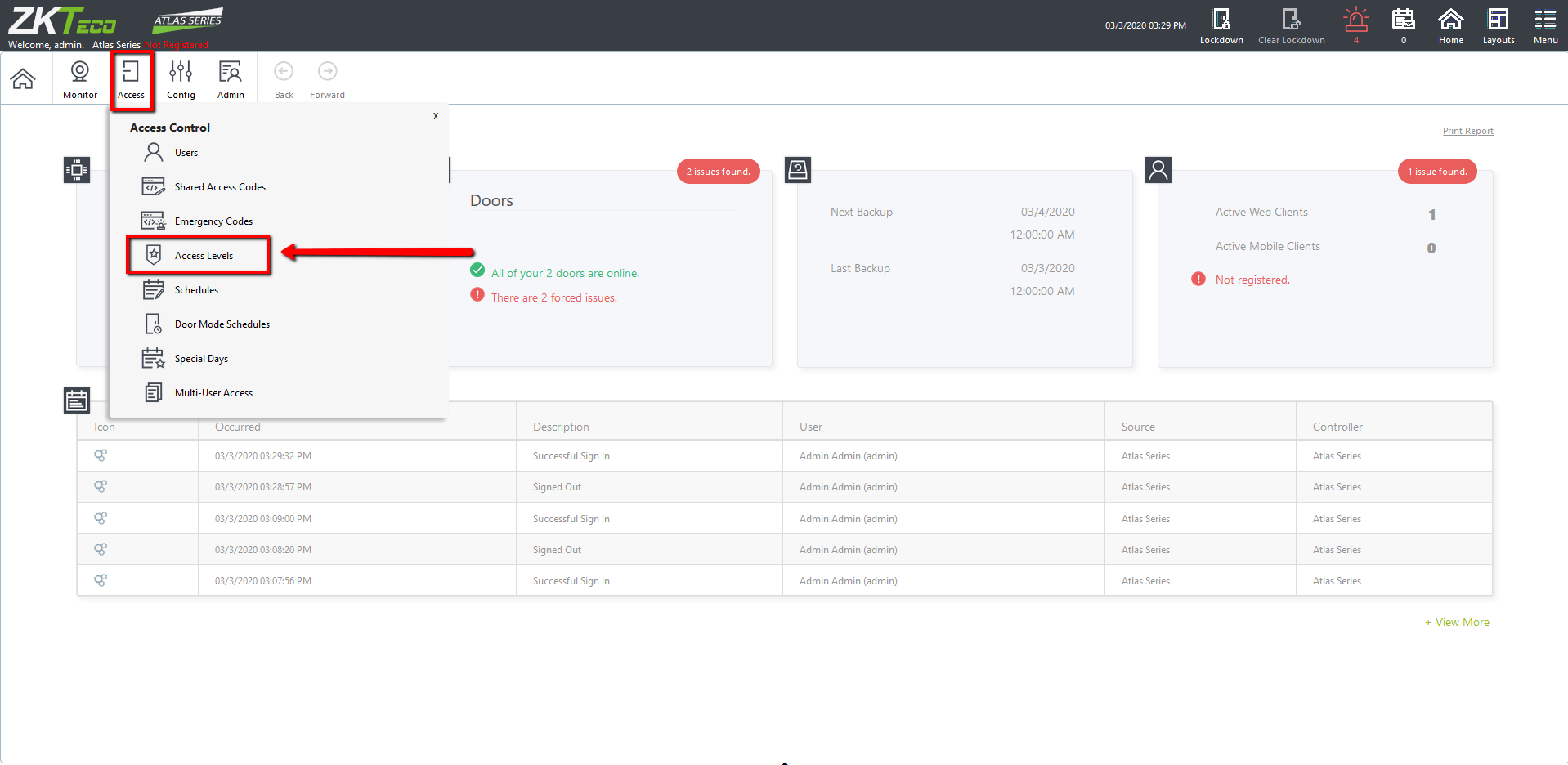 Step 2: Click on Access and Select Access Levels from the Menu of options.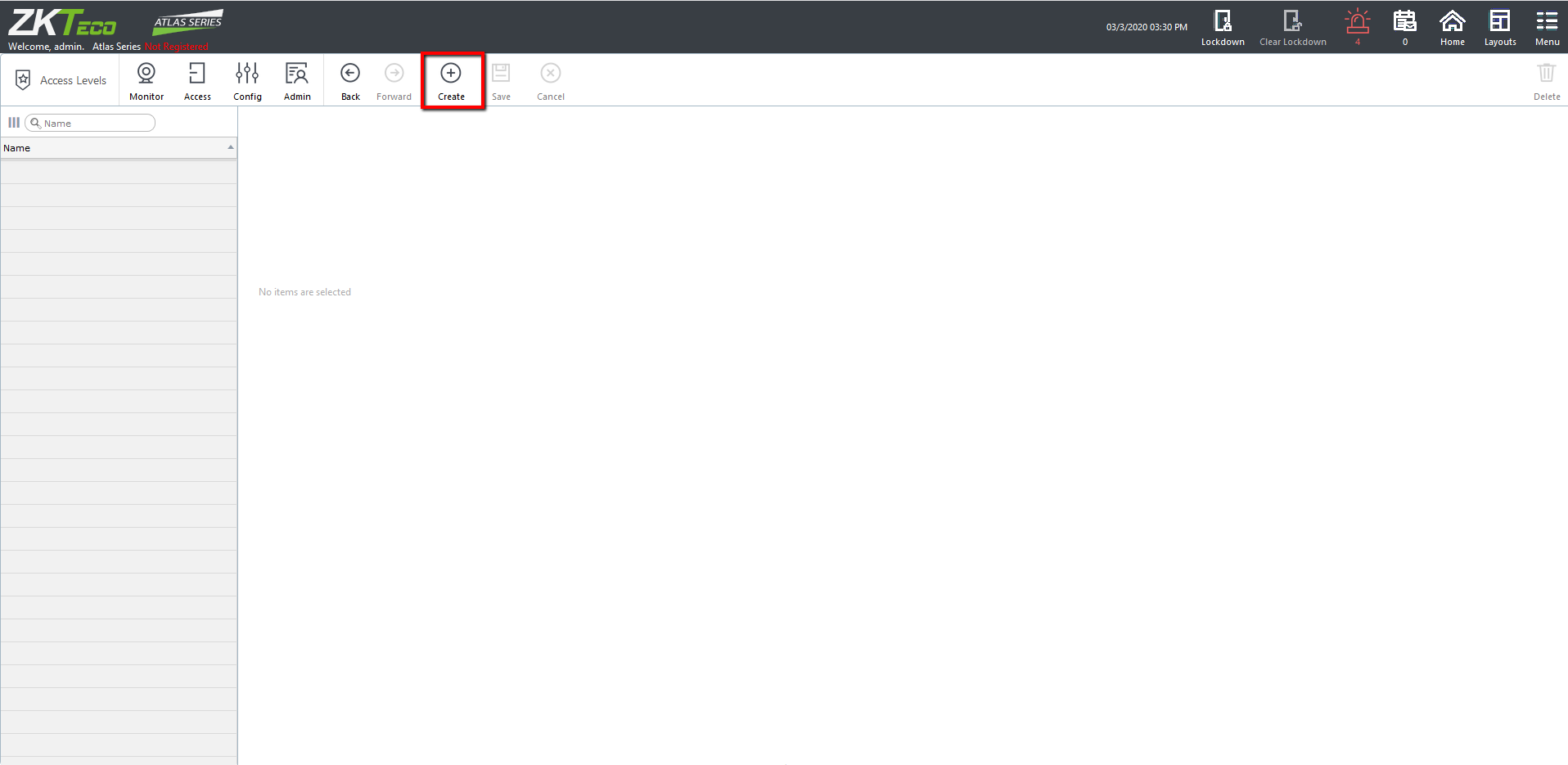 Step 3: In the Access Levels Menu Click on 'Create'
Step 4: Name your access Level (ex. All Access). After that click Add to add doors to this Access Group.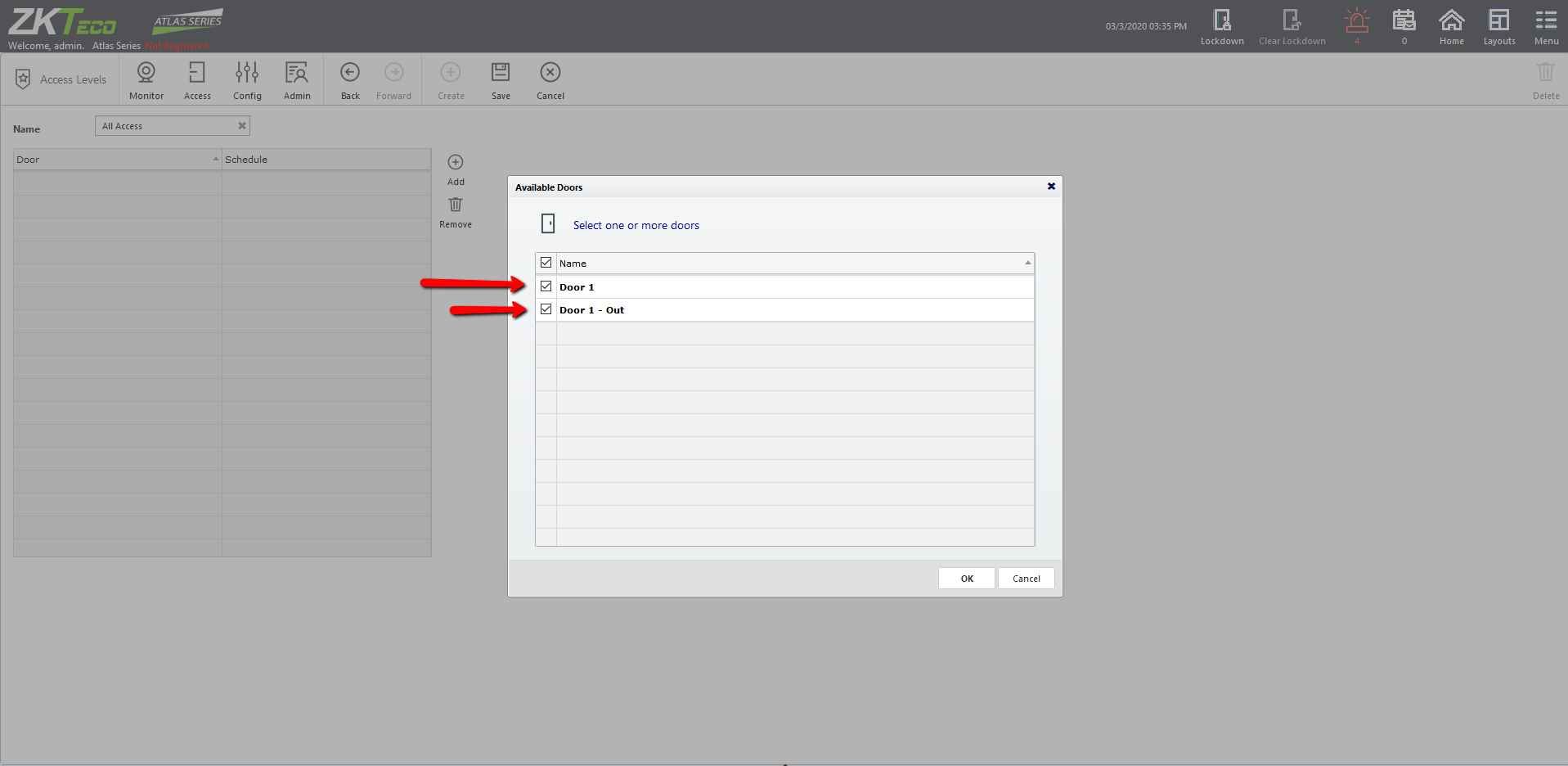 Step 5: From the list of Doors you can chose which doors you would like to add to this access group. After you have selected the doors click 'OK'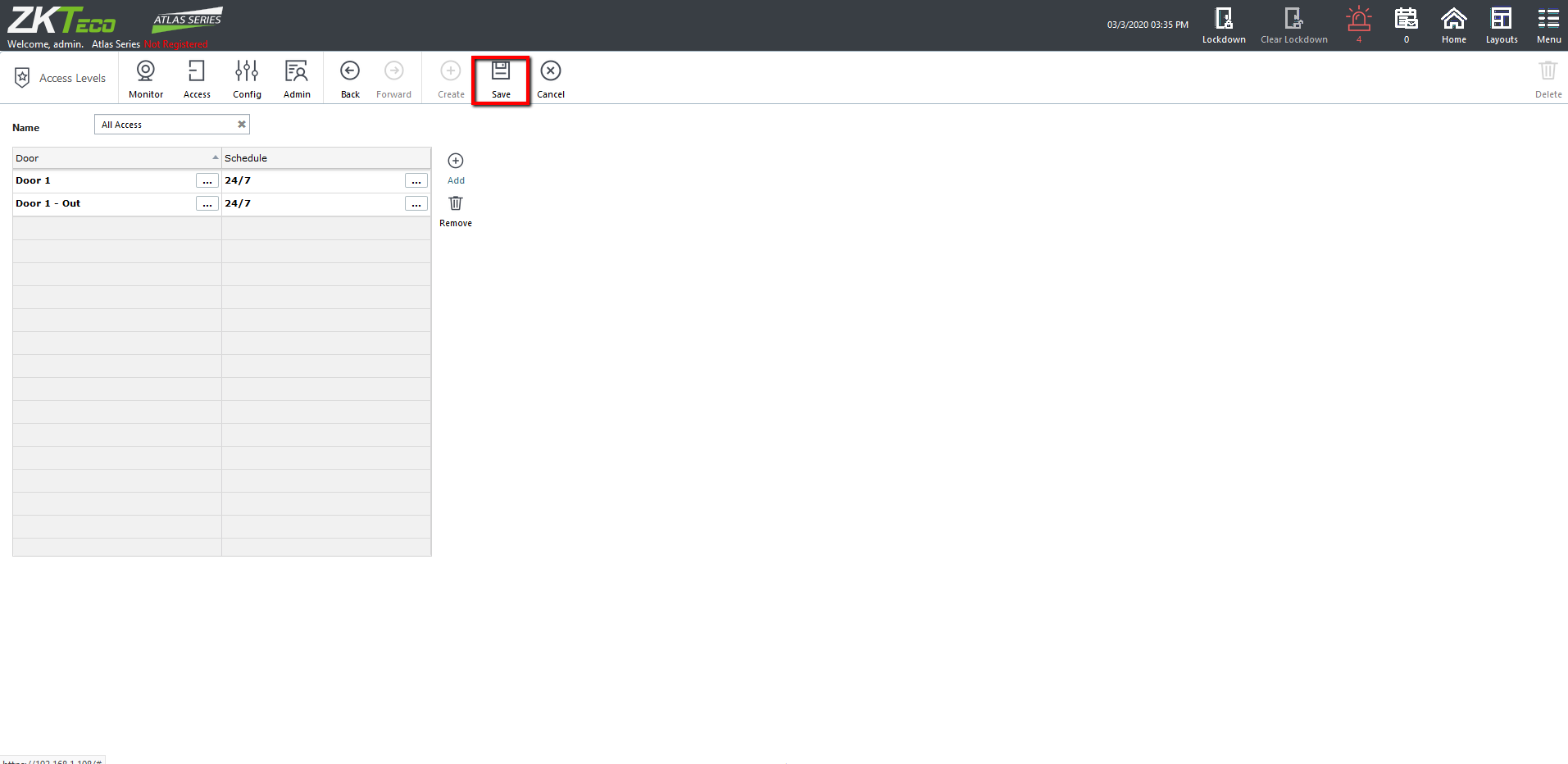 Step 6: After you have completed Naming the access group and selecting the Doors. Click 'Save' on the Top.