This guide will take you through each step to access the OSD of a TVI camera using the web interface of a TVI DVR.
Requirements:
HD-TVI camera with OSD function
Any TVI DVR
Windows Computer
First you will need the camera connected to any channel on the DVR and powered on so that you can see a live view on the web interface.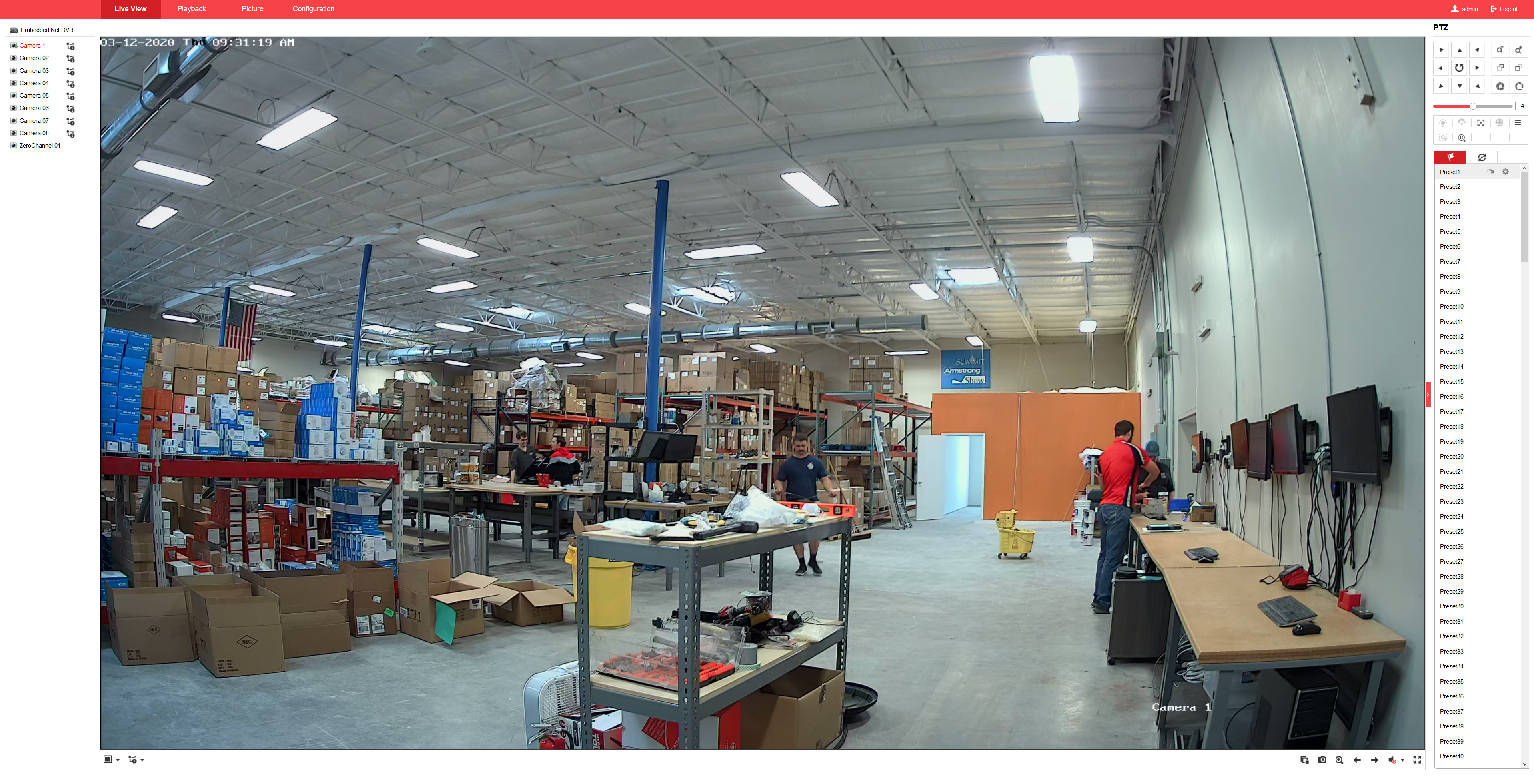 Note:
The OSD feature will only work if your camera has an OSD, not all TVI cameras have an OSD. Check the specification sheet or the included Quick Start paper in the camera box if you aren't sure.
OSD Method 1:
Click the menu

icon in the upper right corner under the PTZ controls to bring up the OSD.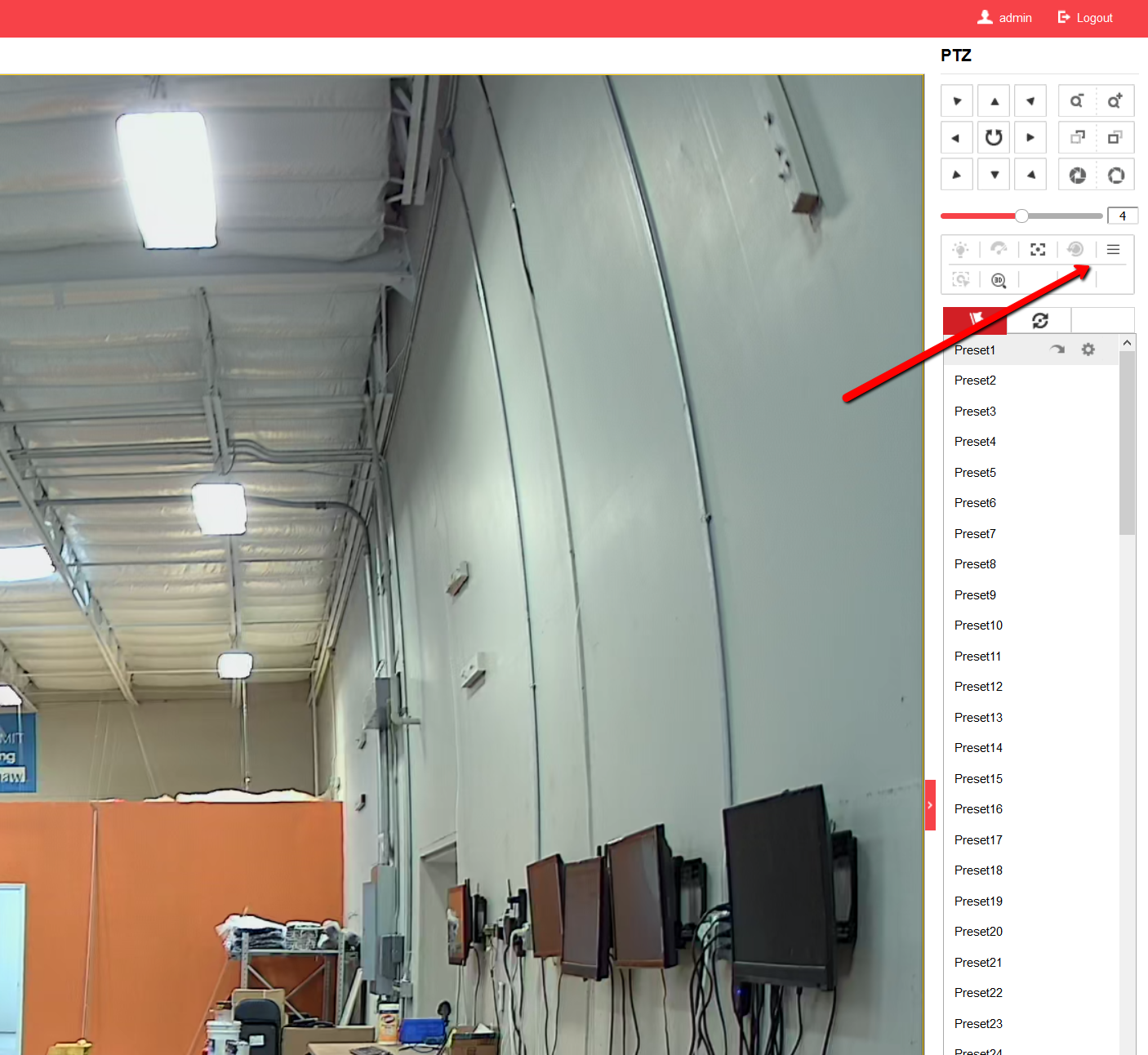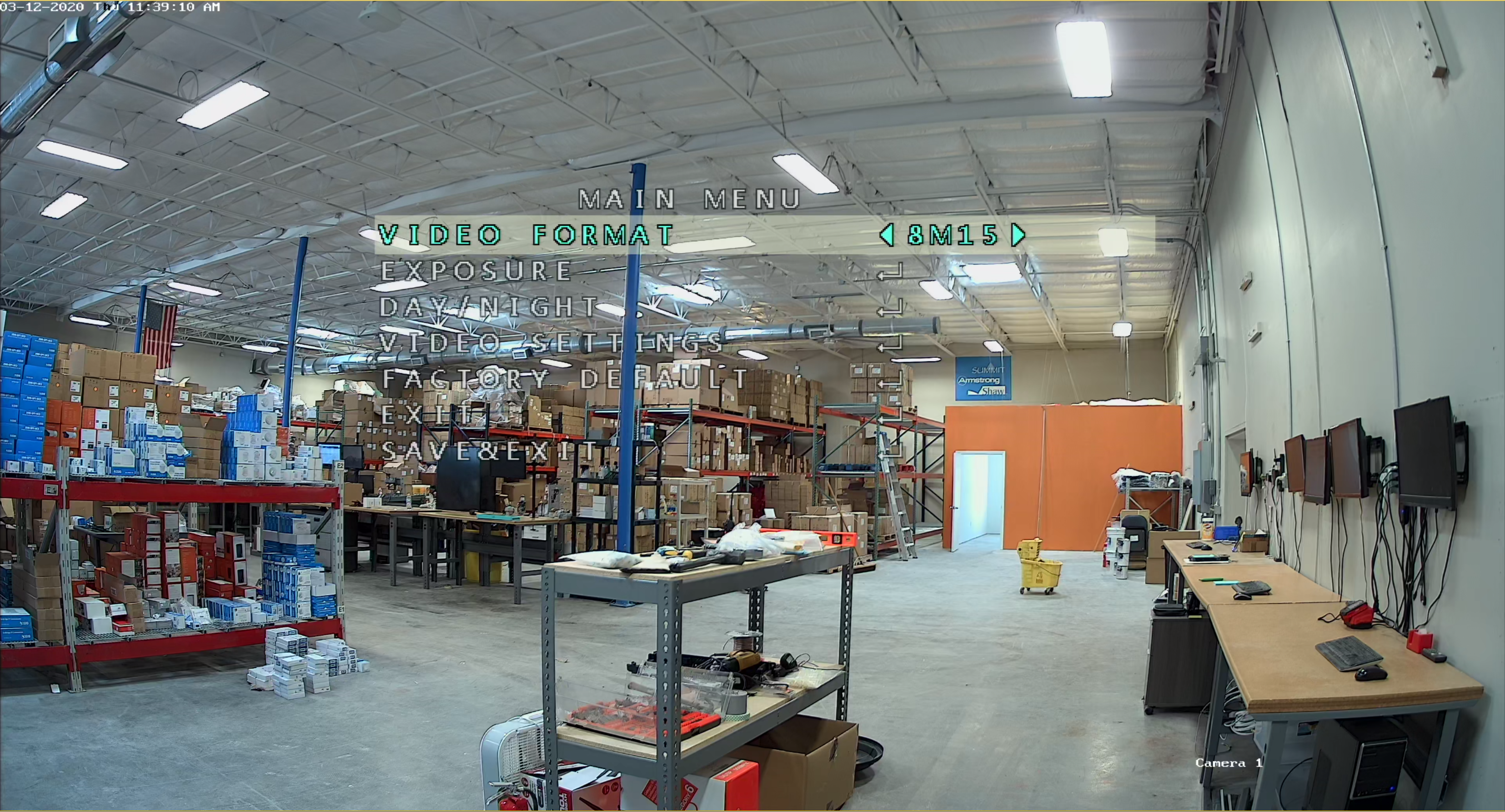 To navigate the OSD menu use the PTZ control arrows to move up, down, left and right. To select a menu item use the Iris + icon.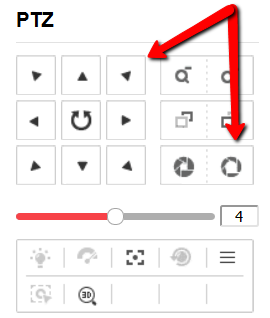 OSD Method 2:
Below the PTZ Controls are a list of Presets normally reserved for PTZ cameras. However, one is reserved as an alternate way to access the OSD. Scroll down until you reach "Preset 95" and click on it. Next, click the arrow to the right (Call) to call the OSD menu.