This guide explains the two different methods to live view devices added to the Guarding Vision app
List View (Default View)

Shows the list of devices added to the account that's currently logged in
1. Click on the name of the device to bring up a preview of the cameras in the lower right. Click the preview to view the cameras full screen.
2. Clicking the down arrow to the right of the device name will display a list of camera channels on that device. Click a camera on the list to bring up a single preview in the lower right corner. Click the preview to view the camera full screen.
Note:
If you cannot click the device name or a camera channel on the list and they are "greyed out" then the device is not online.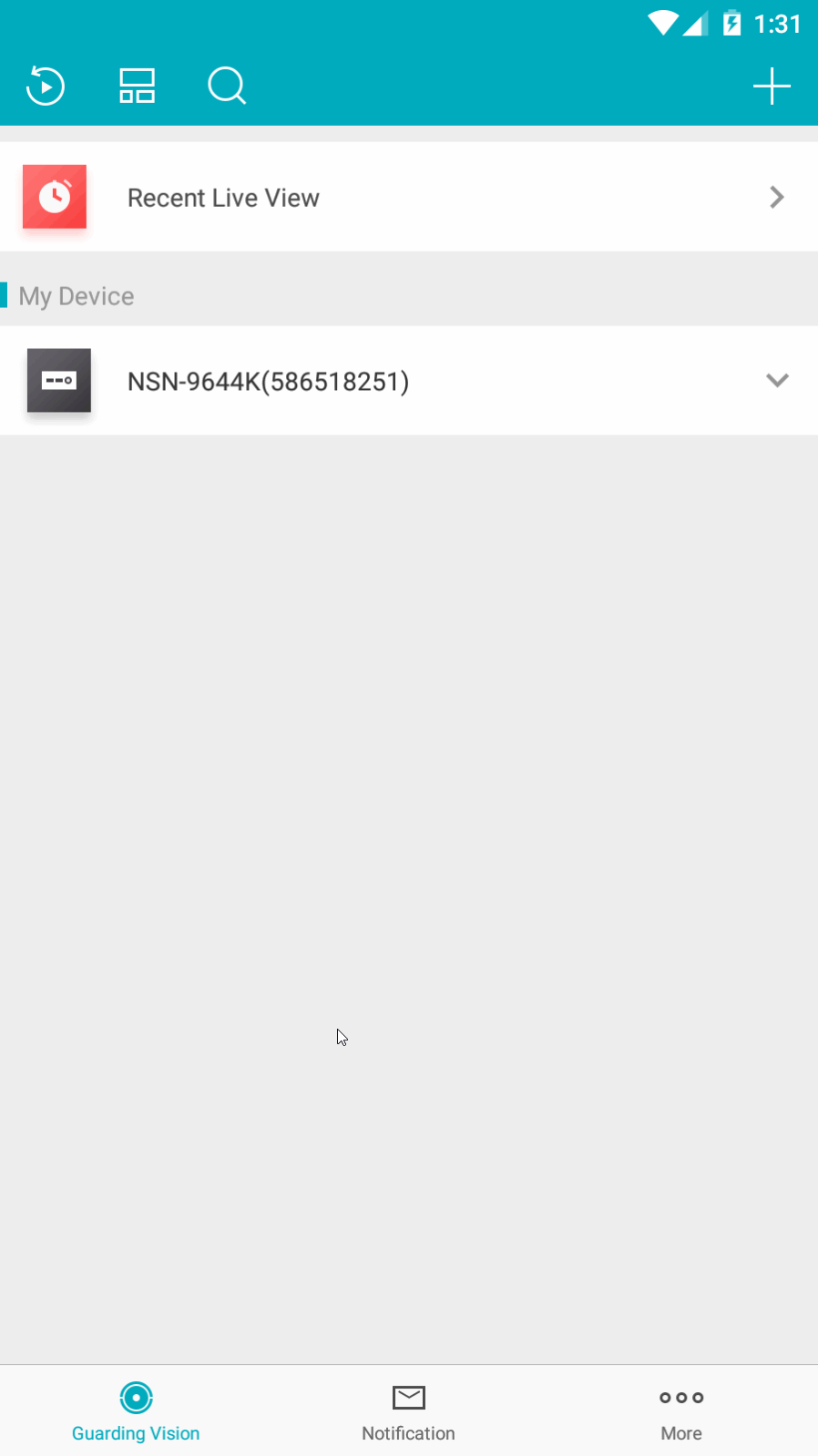 Preview View

Shows a list of devices with a preview of each camera connected

1. Click the

icon in the upper left to change to Preview View.
2. Click a camera preview to bring up the live view in full screen.
Note:
Any cameras that are not connected will be displayed as "Offline".