Being able to export stored footage is very much needed in order to submit to authorities or any party upon request.
The H-series Recorders have Two HDMI Interfaces (3.0 & 4.0). We go over both in this guide.
Step 1. Insert Your Flash Drive
Take your USB Flash Drive and insert it into the USB Port on the NVR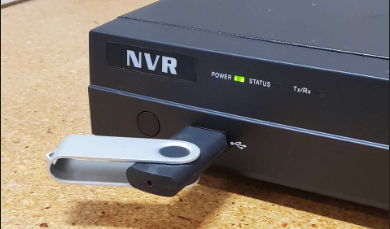 Step 2. Navigate The Menus
From the Live View, Right Click and select Menu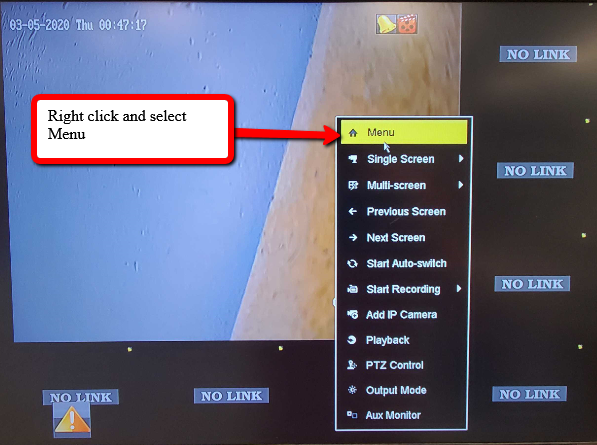 Select Export

Select your Camera, Record & File Type, and Start & End Time. Then click Search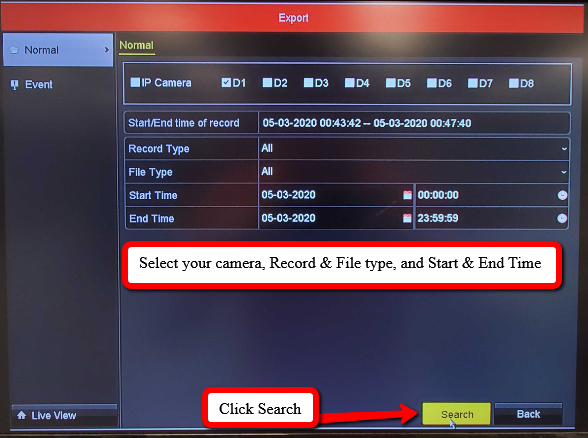 Now Select the Clips that need to be saved, then click Export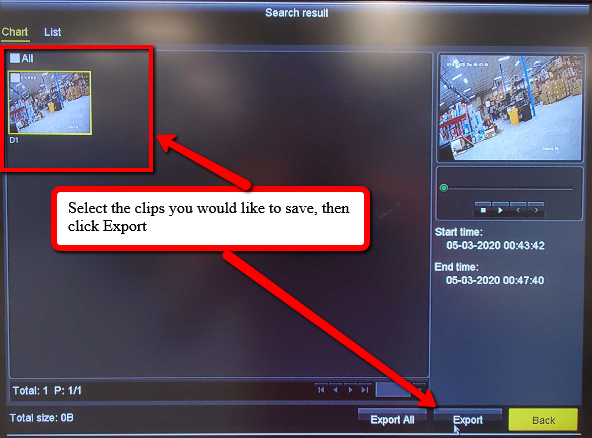 Select the folder you would like to save the file to, then click Export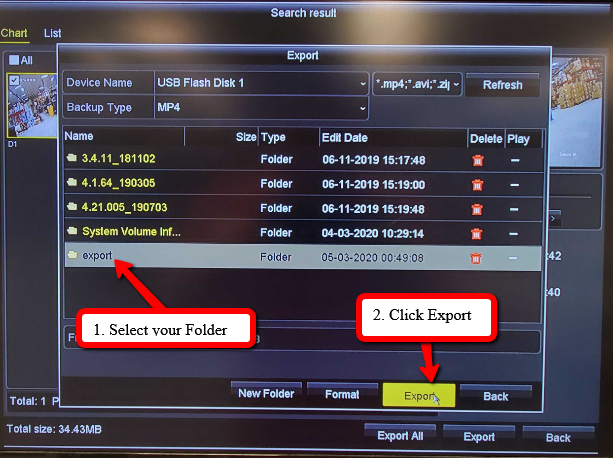 Choose Video then OK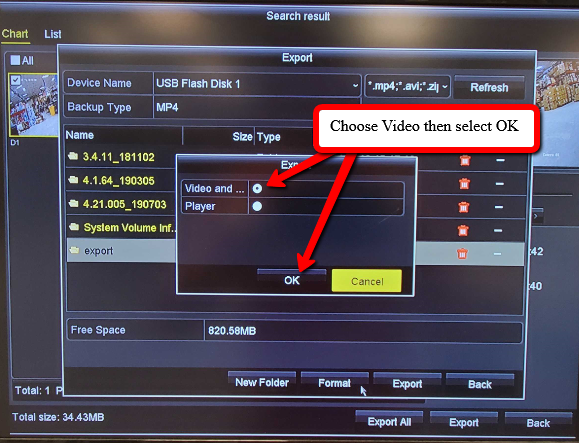 A loading prompt will appear to show the exporting status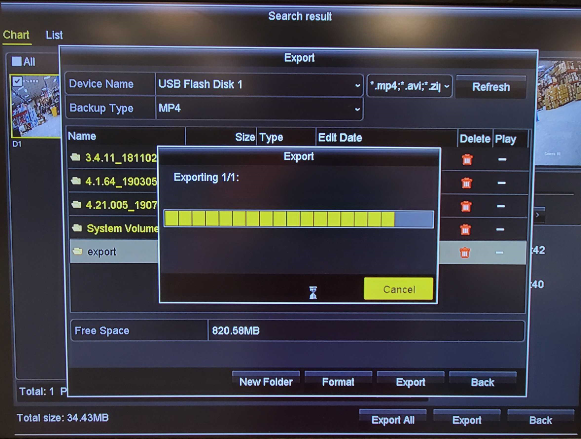 Once Completed, a Export Finished message will appear.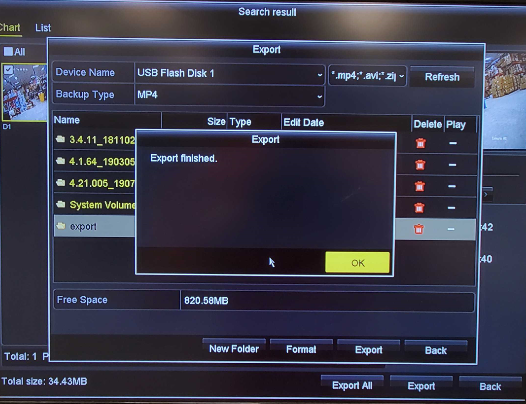 Footage on the Flash Drive can now be viewed from a PC using either the VLC or VS Player.
From the Live View Select the Menu Icon in the top left corner, then click File Management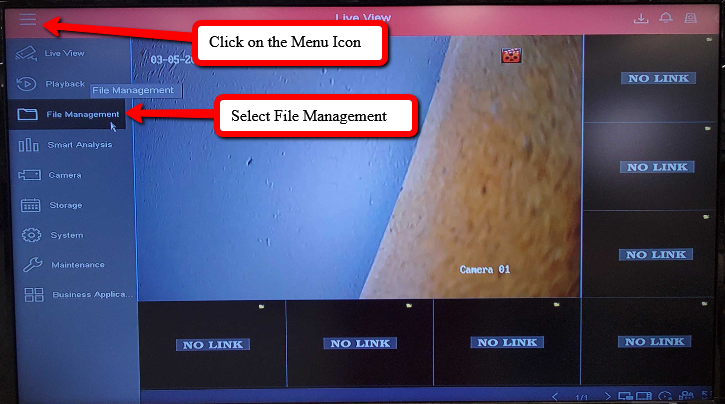 Select the filters and click Search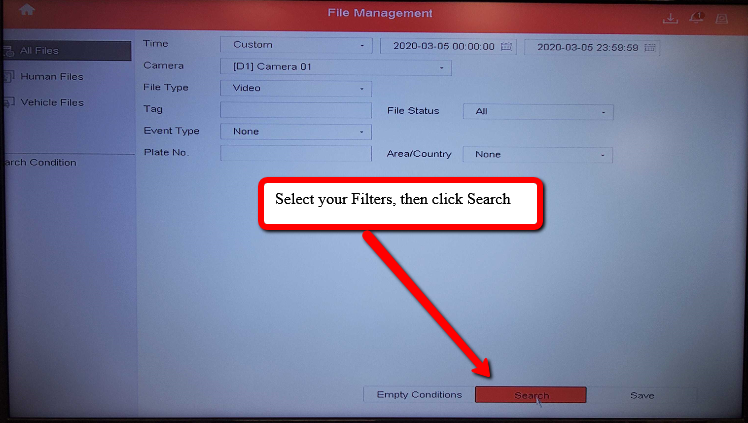 Choose the needed clips, then click Export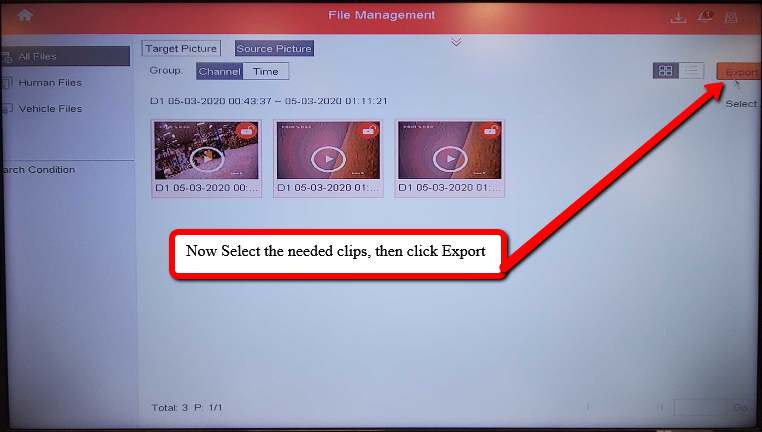 Select Video, then OK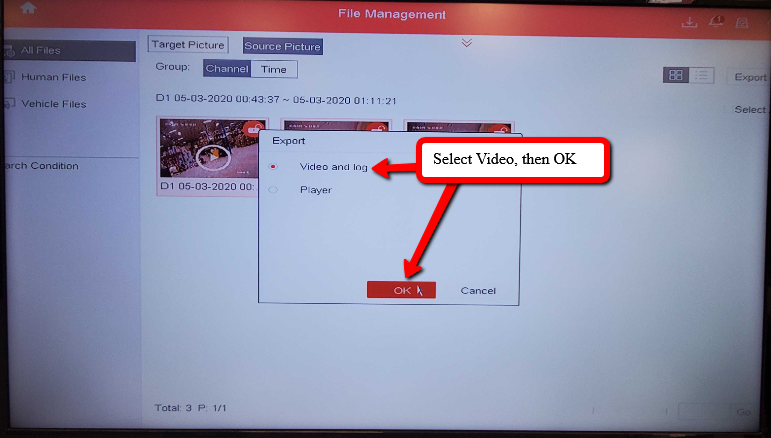 Select the Folder the footage will be saved to, then click OK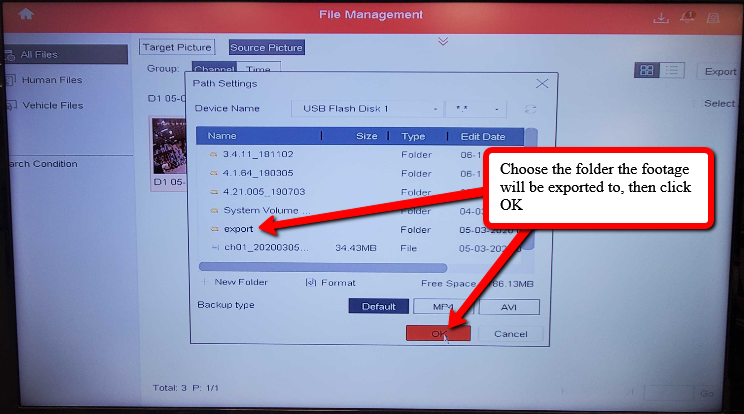 Then a Prompt will appear to export and save to the Flash Drive! You will be able to view the clips on a PC using VLC or VS Player