Being able to export stored footage is very much needed in order to submit to authorities or any party upon request.
Step 1. Log Into Web Interface
After identifying the IP Address of the NVR, enter it into the Internet Explorer Web Browser.
Once Logged in, Select the "Playback" Tab along the top.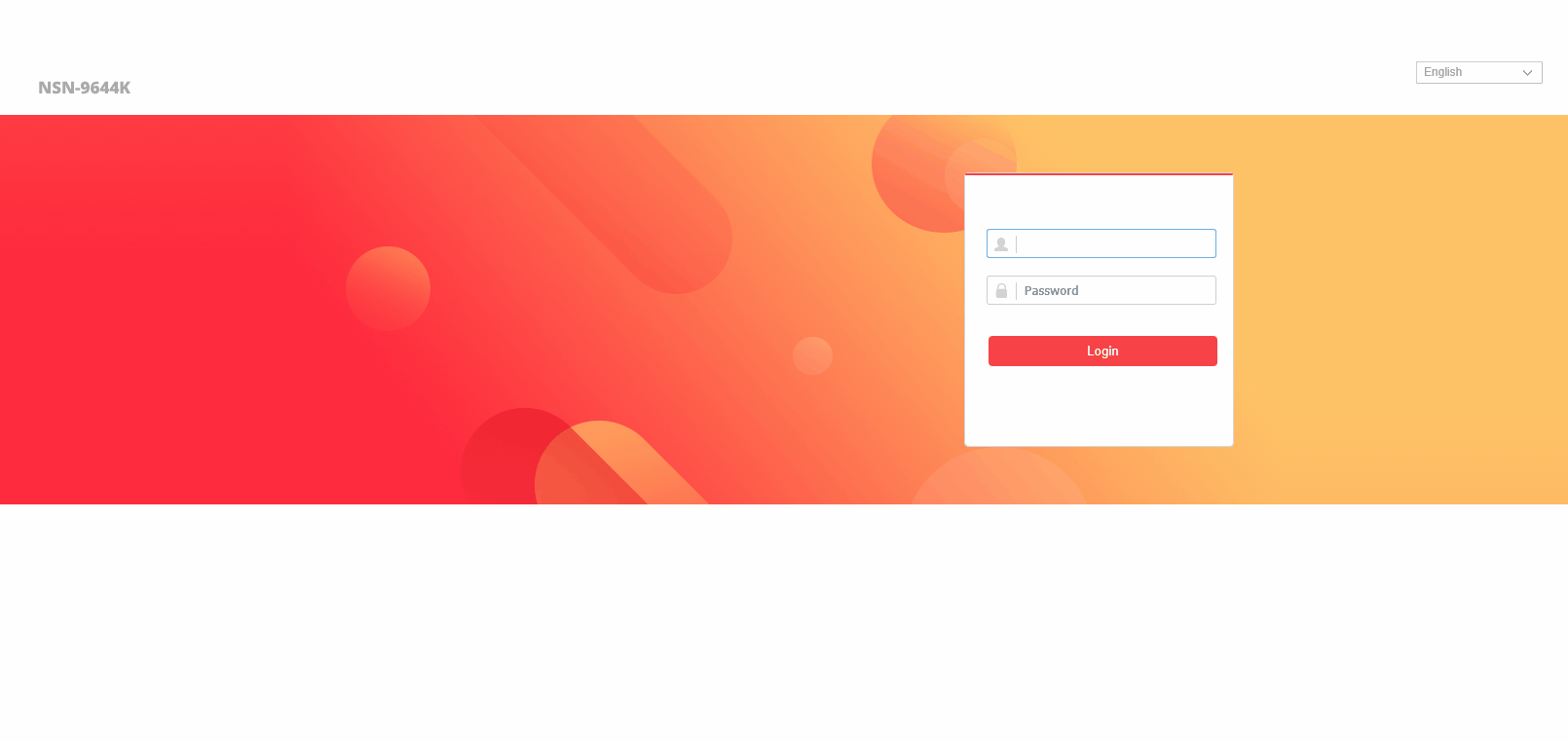 Once the Playback Tab is selected, Click on the "Download" icon in the bottom right corner. Then a Pop up window will appear.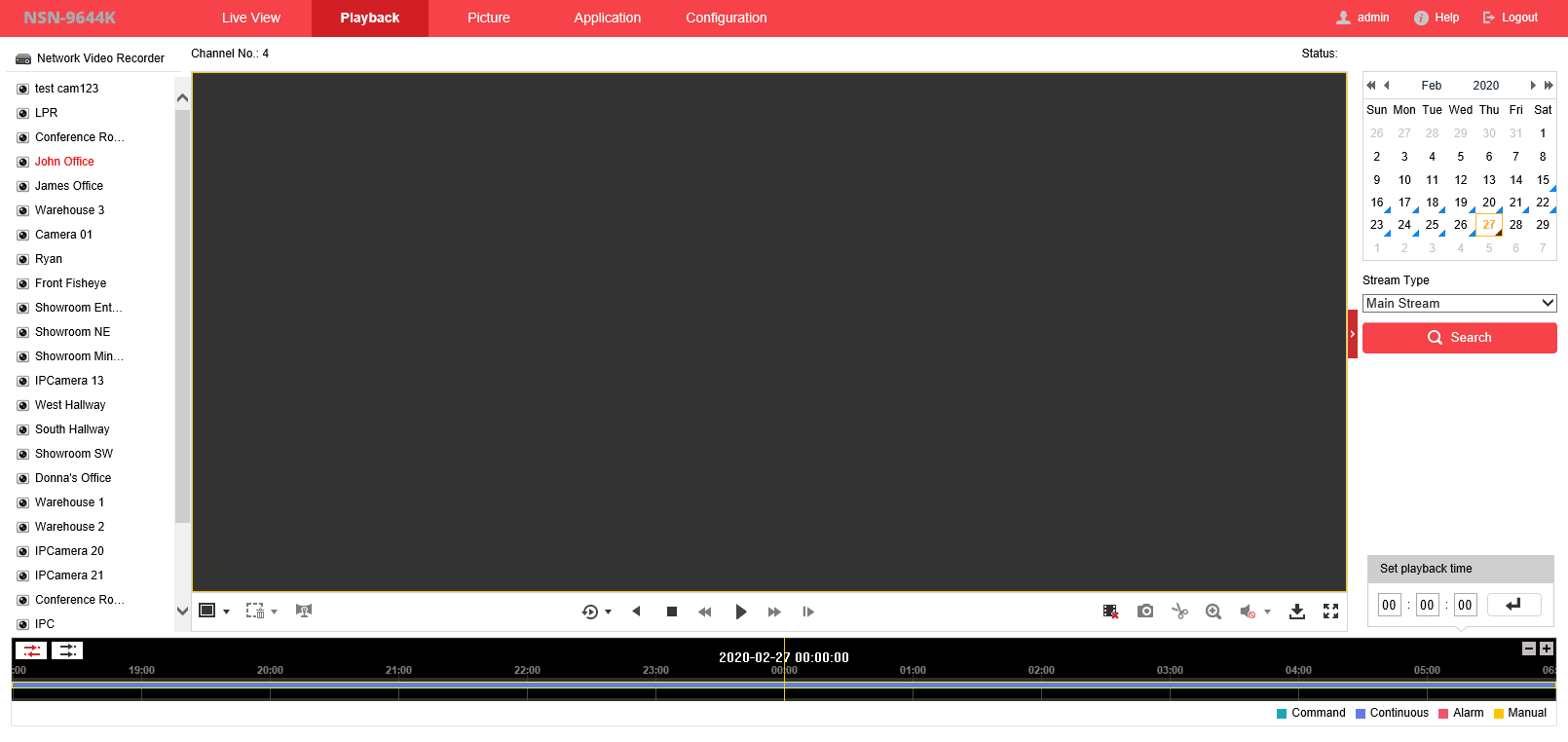 Then the Camera, File Type, Stream Type, Start Time, and End Time can all be selected from here.
When everything is properly selected, click "Search"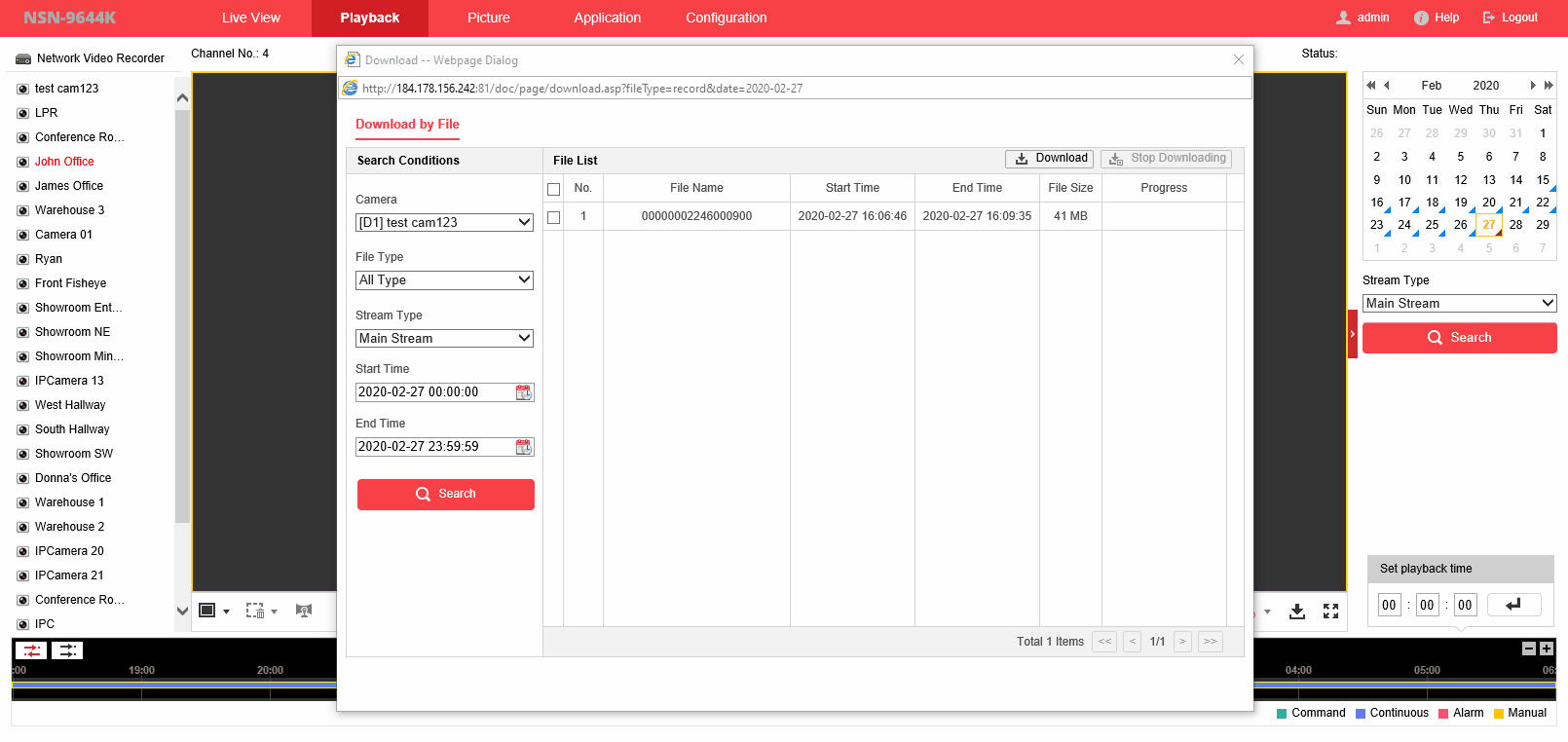 From there, select the clips you would like to download by check marking them. Click "Download".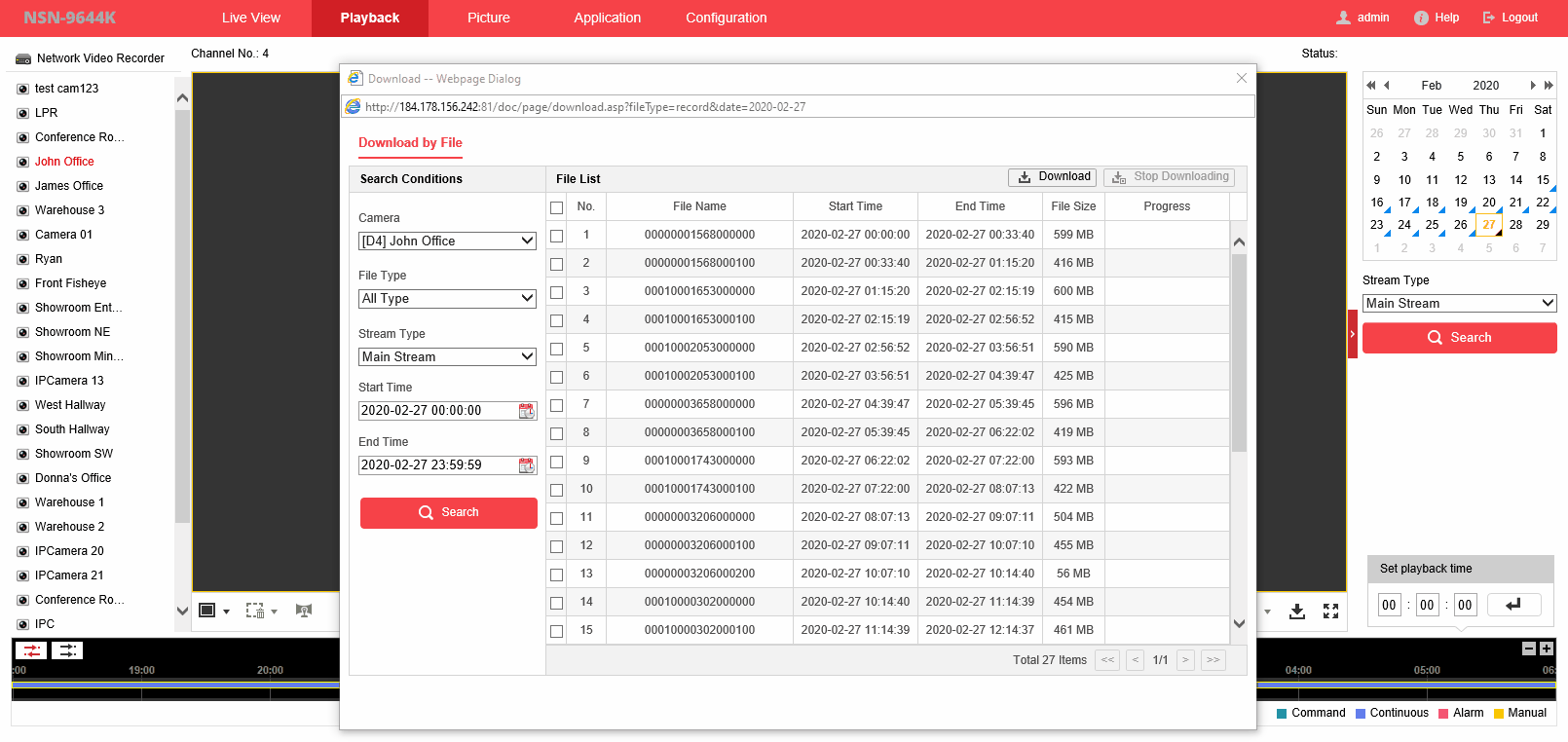 After the files have completed, Next will be locating them.
This can be done by going into the "Configuration" Tab at the top, then the "Local" Tab on the Left side.
In the "Record File Settings" section and "Save downloaded files to" will show the file path where the file is saved.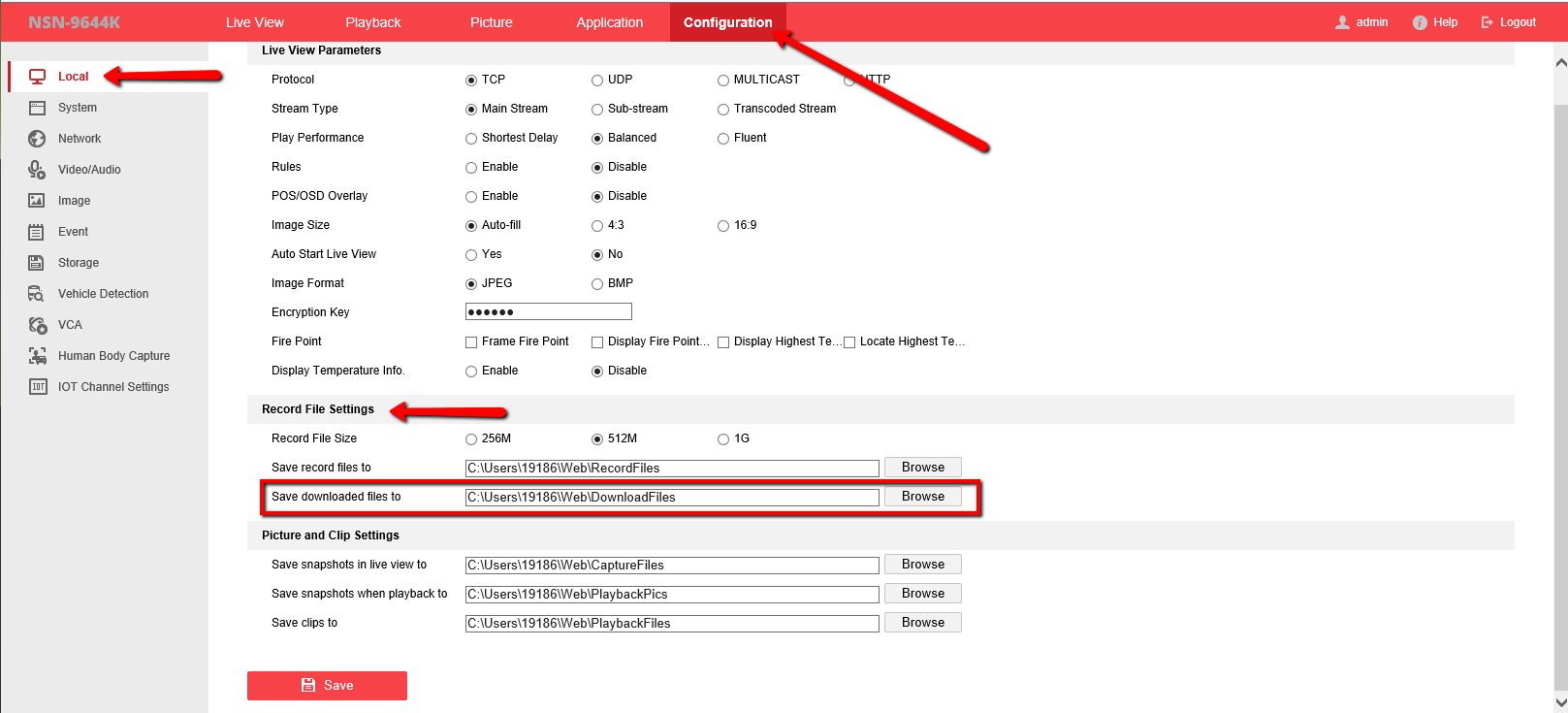 For this example, take the "C:\Users\19186\Web\DownloadFiles" That indicates for the "Save downloaded files to" section and search for it in your windows explorer.