A nice feature available on the H-Series Network Video Recorders is "Virtual Host".
This allows access to the camera itself, which is quite handy if a specific setting or configuration can only be adjusted from the camera directly.
Please note, this can only be accessible via the NVR's Web Interface.
Step 1. Locating The "Connect" Section
First, log into the NVR's IP address and click on "Configuration" at the top of the page.
Next, click "System" and then "Camera Management".
You'll notice that the "Connect" column is currently empty. This is where the links will be for each camera once we enable Virtual Host.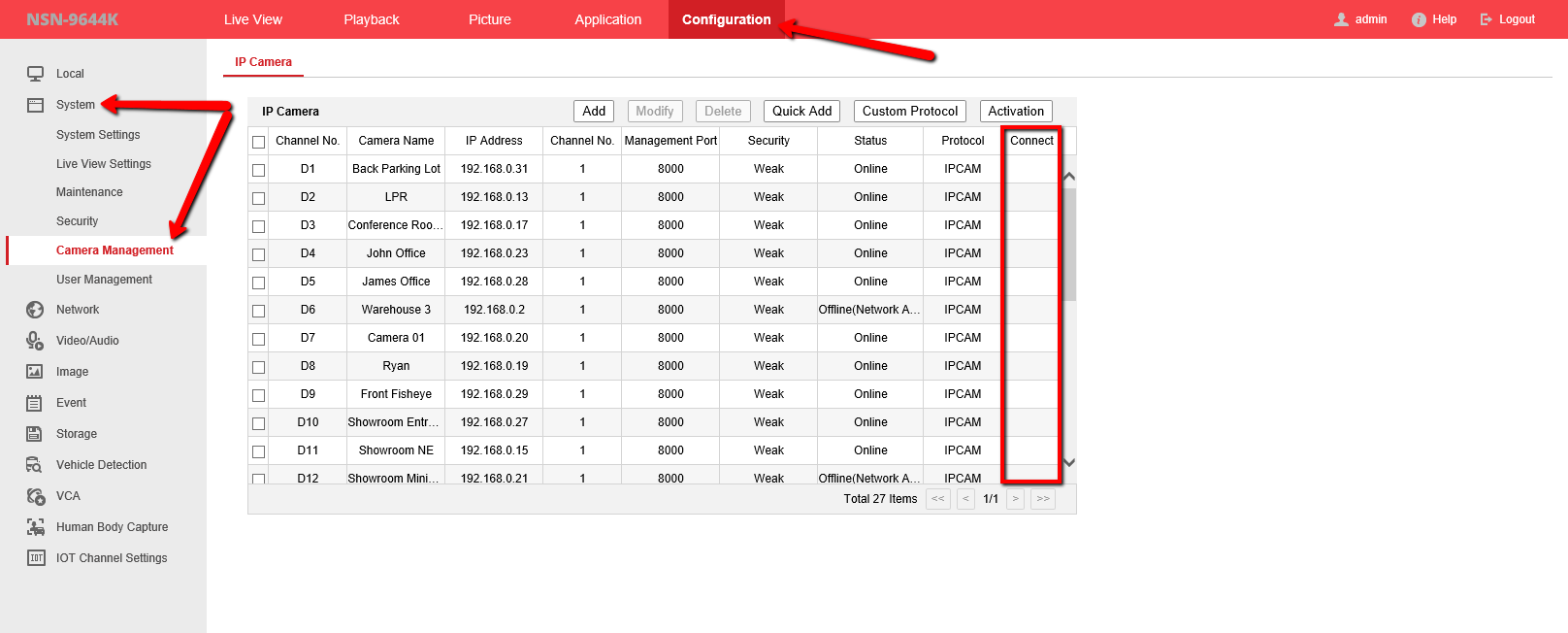 Step 2. Enabling Virtual Host
Click "Network", then "Advanced Settings"
Next, click the "Other" tab
Place a check next to "Virtual Host"
Click "Save"

Step 3. Accessing The Camera
Go into "System" and then "Camera Management".
You should now see links to connect to each individual camera

When you click on the URL link in blue, it will open a new tab and take you to the camera's login page.
If you have customized the camera's password, use that password to log in.
If you haven't customized the password, then the camera password should be the same as the NVR's password.