In this guide, we'll show you how to unbind an H-Series device from your cloud account.
Step 1. Open the SADP Tool
If you do not have the SADP Tool, you can download it here.
Step 2. Unbind Your Device
Checkmark the device that you want to unbind and select "Unbind" at the top.
If you do not see that option, you will need to install the latest version of the SADP Tool (see above link for latest version).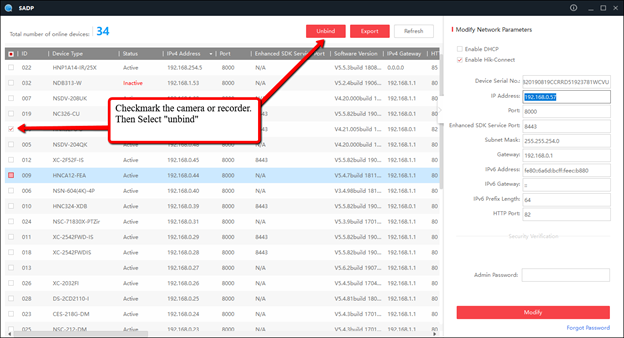 Step 3. Login to Your Device
Enter your device's login information. Please note, this will be your device login, not your cloud account login.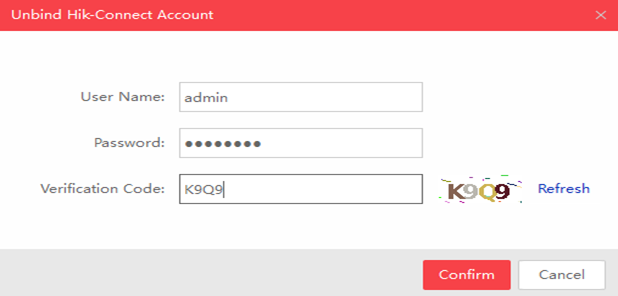 Then you should get a "Unbind Succeeded" Message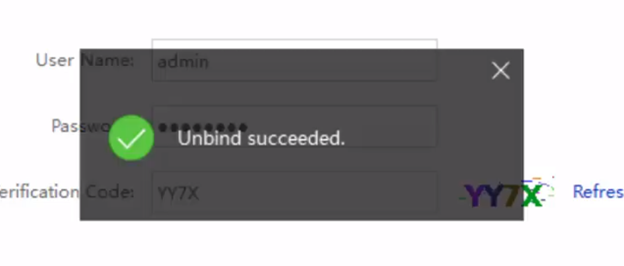 If you get an error or are unable to unbind this way, do not fear, there is another solution below!
Manually Removing Your Device
Send us the 9 digit serial number for your device. If you are unsure, you can copy the entire Serial Number and email it over to our support team: customerservice@nellyssecurity.com
Example - NSDV-208UK0820180320CCWRC09697130WCVU
The 9 Digits we need will be "C09697130"
We will then send it off to get it unlinked manually. However, this can take up to 24-48 hours.