In this guide, we show you how to power and connect your R-Series Camera.
Step1. Connect Your Camera
Run 12V DC power to your camera, then connect the camera to your DVR's BNC port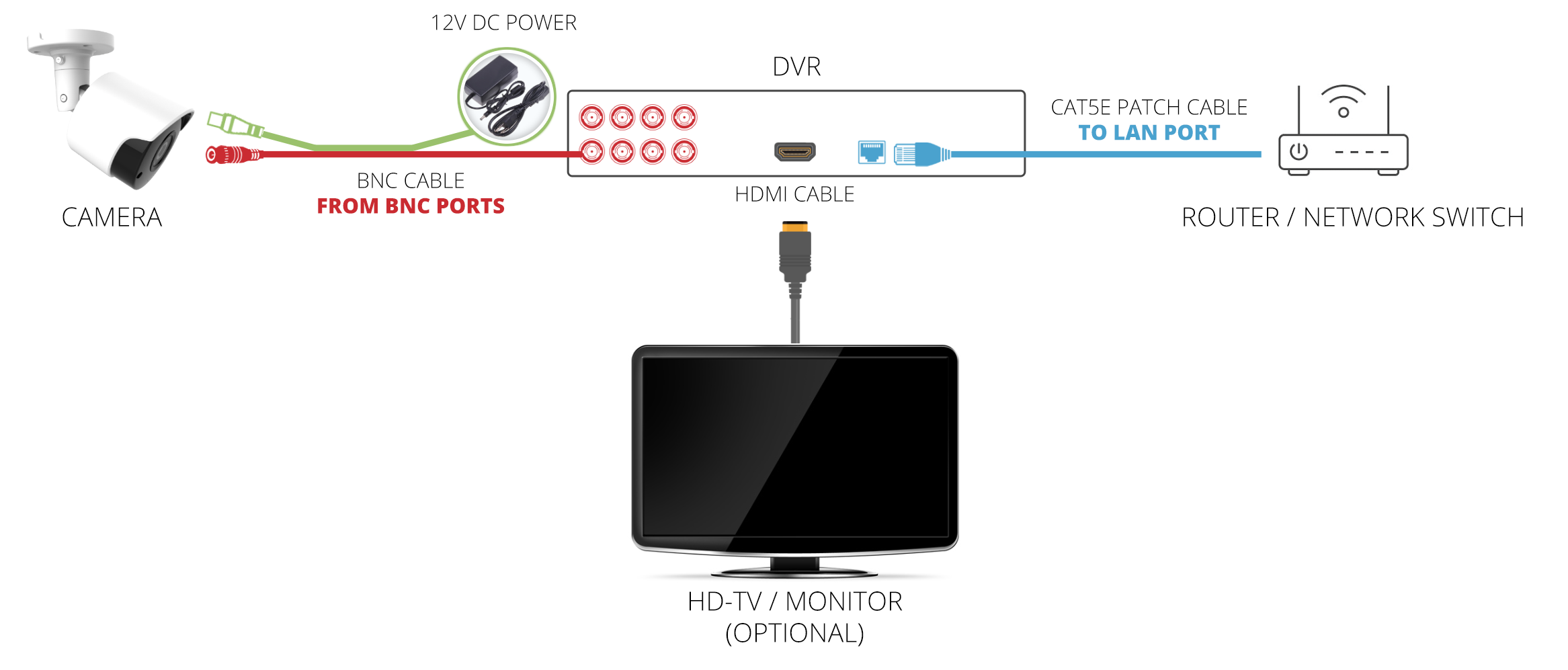 Please Note: Your DVR must accept TVI signal for this camera to display video to your system. If you need a DVR, we recommend checking out Nelly's Security's R-Series DVRs.