In this guide, we'll show you how to power up your camera and plug it into your network. There are 2 options for powering your camera and connecting it to your network:
Use a POE Injector (Recommended)
TIP: For multiple cameras, use a POE switch.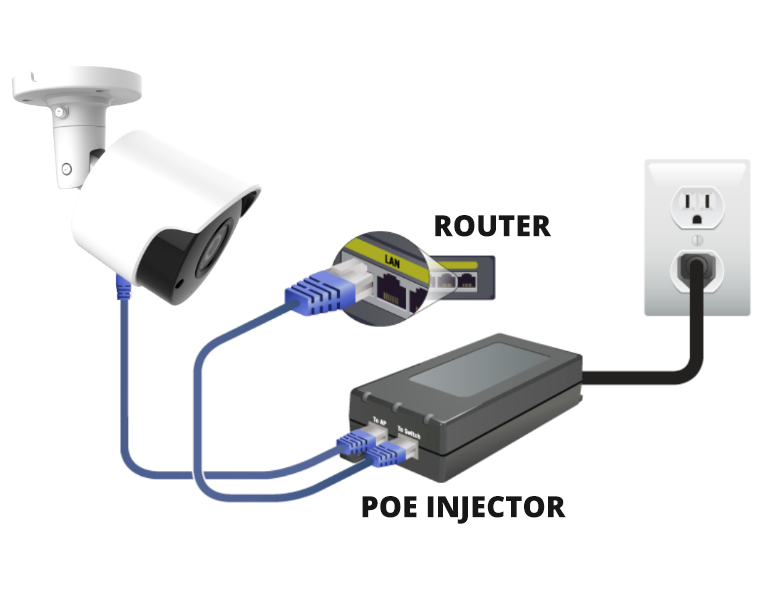 Run a network cable from your router or network switch to your camera.
Then using a 12V DC power supply (atleast .6 amps), run power wire from the power supply to the camera.