In this guide, we will show you how to find your NSC-DB2 Video Doorbell's IP address using the Batch Configuration software.
Step 1. Download and launch the Batch Configuration Software
Click here to download the software. Run the program as an administrator. You may be prompted by your operating system that the program needs permission to make changes to your device. Click "Yes" to open the program.
Step 2. Locate Your Doorbell
The Batch Configuration tool will show you all of the H-Series devices connected to your network. If your doorbell was properly connected to the network, it will show up on your device list as NDB313-W. The address listed in the IPv4 Address column is your device's IP address.
Note:
Your doorbell will always show up as
Inactive
on Batch Configuation, even if you've activated your device from the phone app. You cannot activate your doorbell, nor does it need to be activated to configure the settings.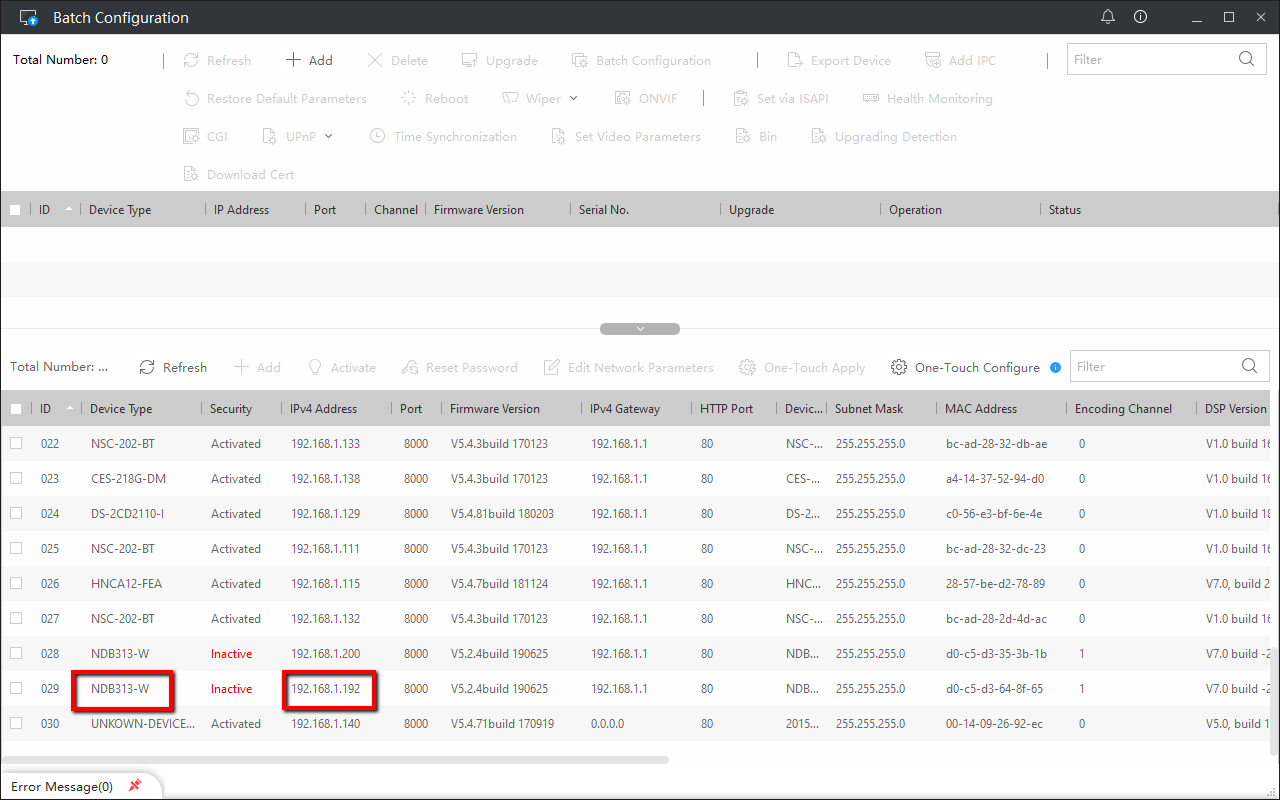 (Click the above image to see full size)